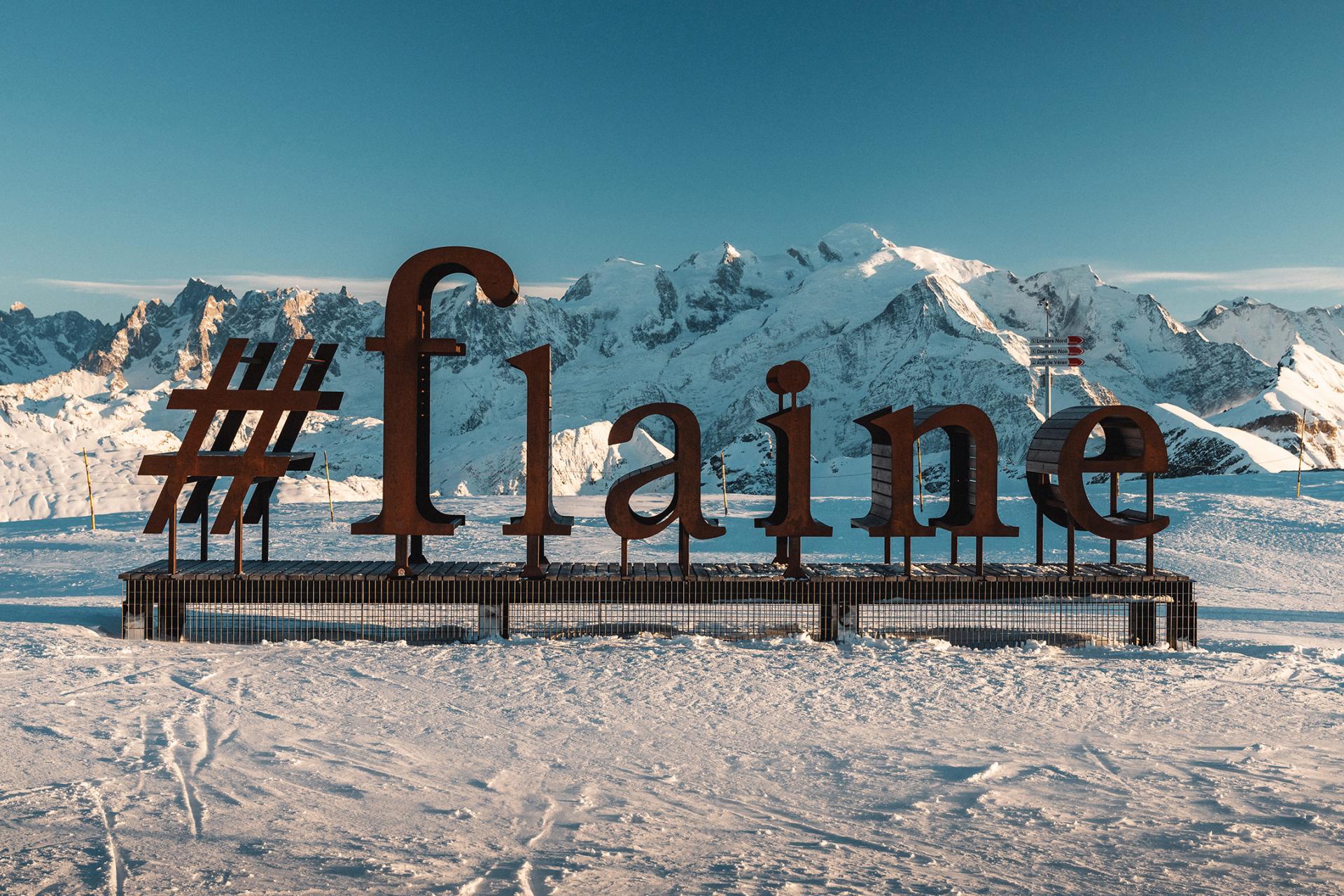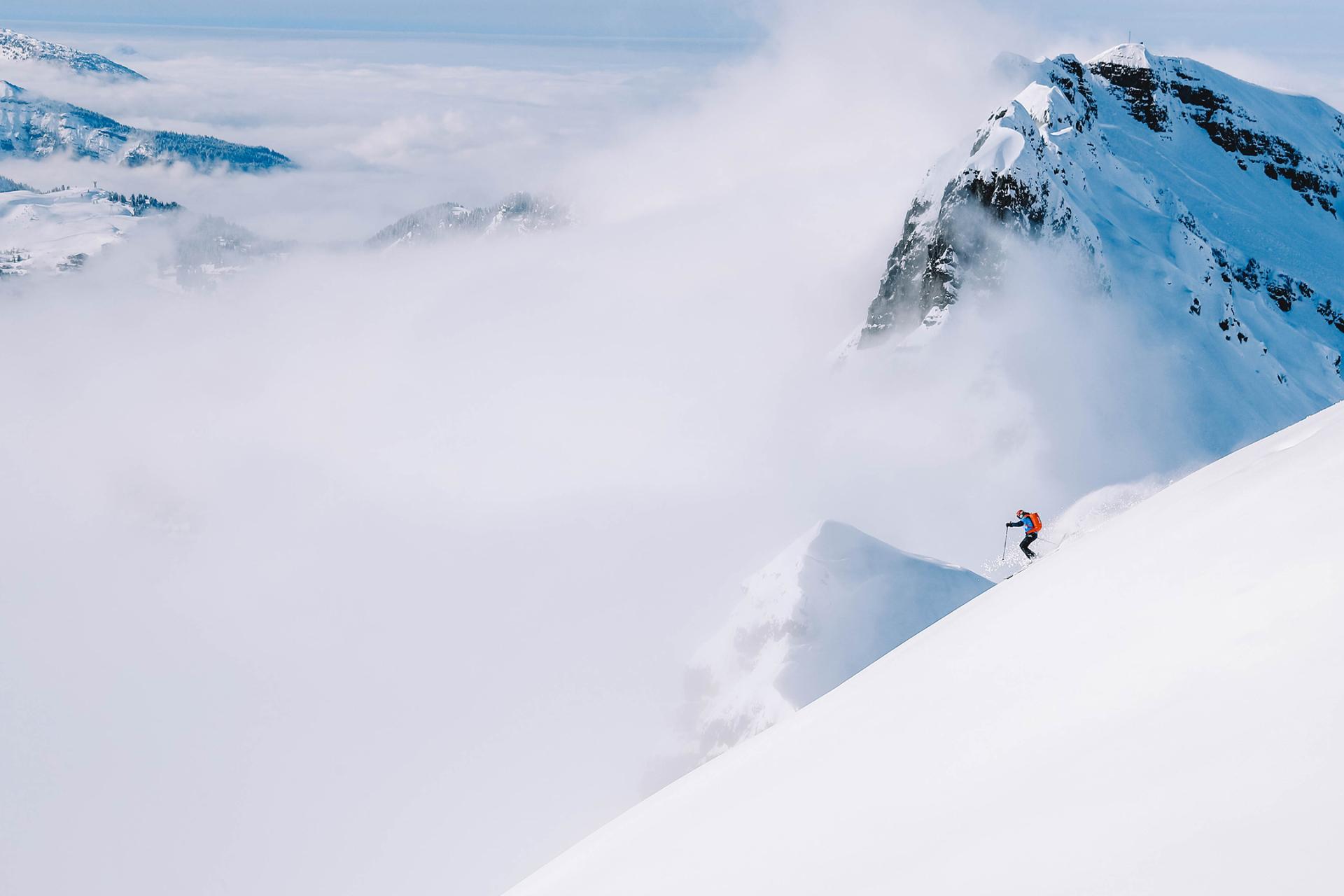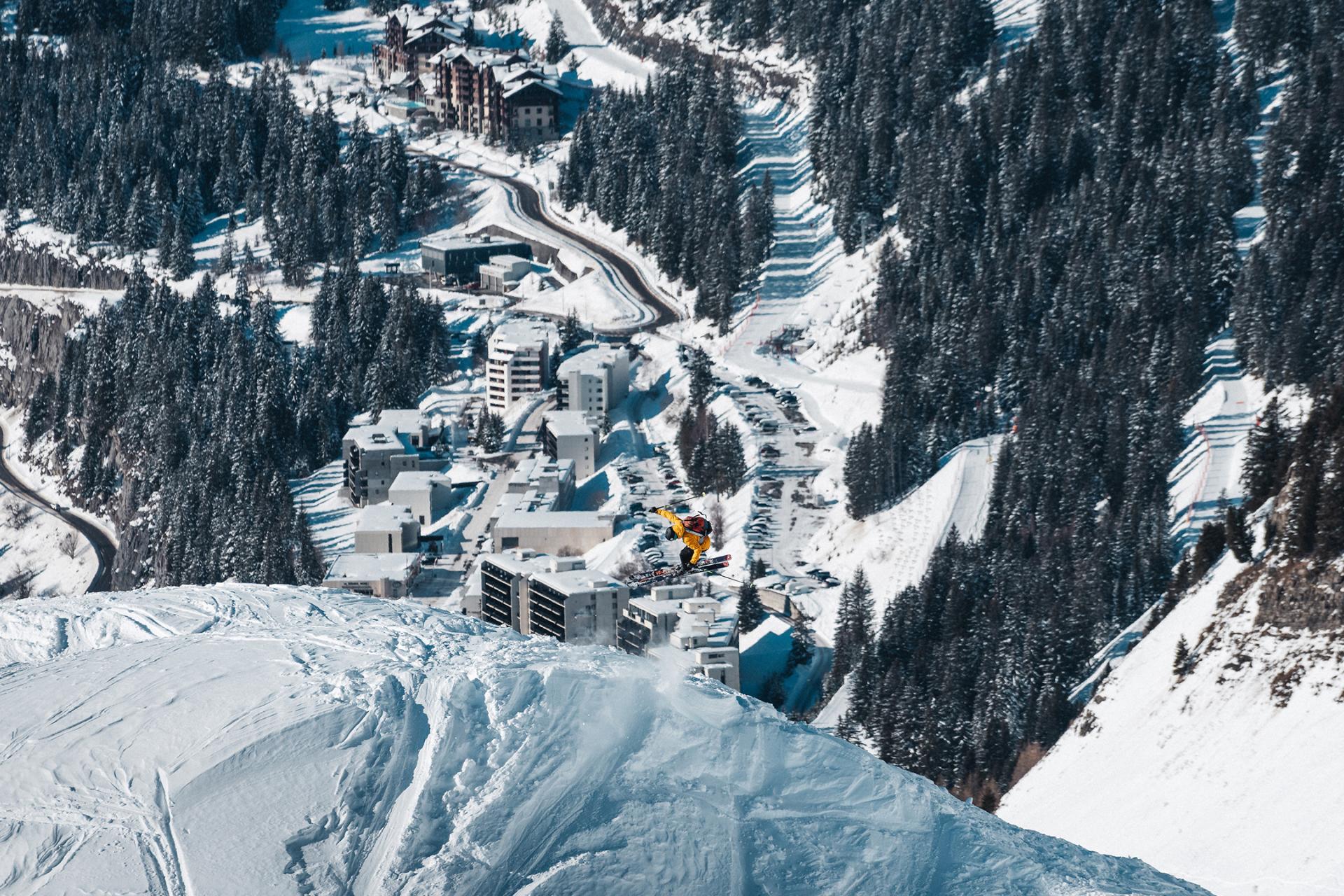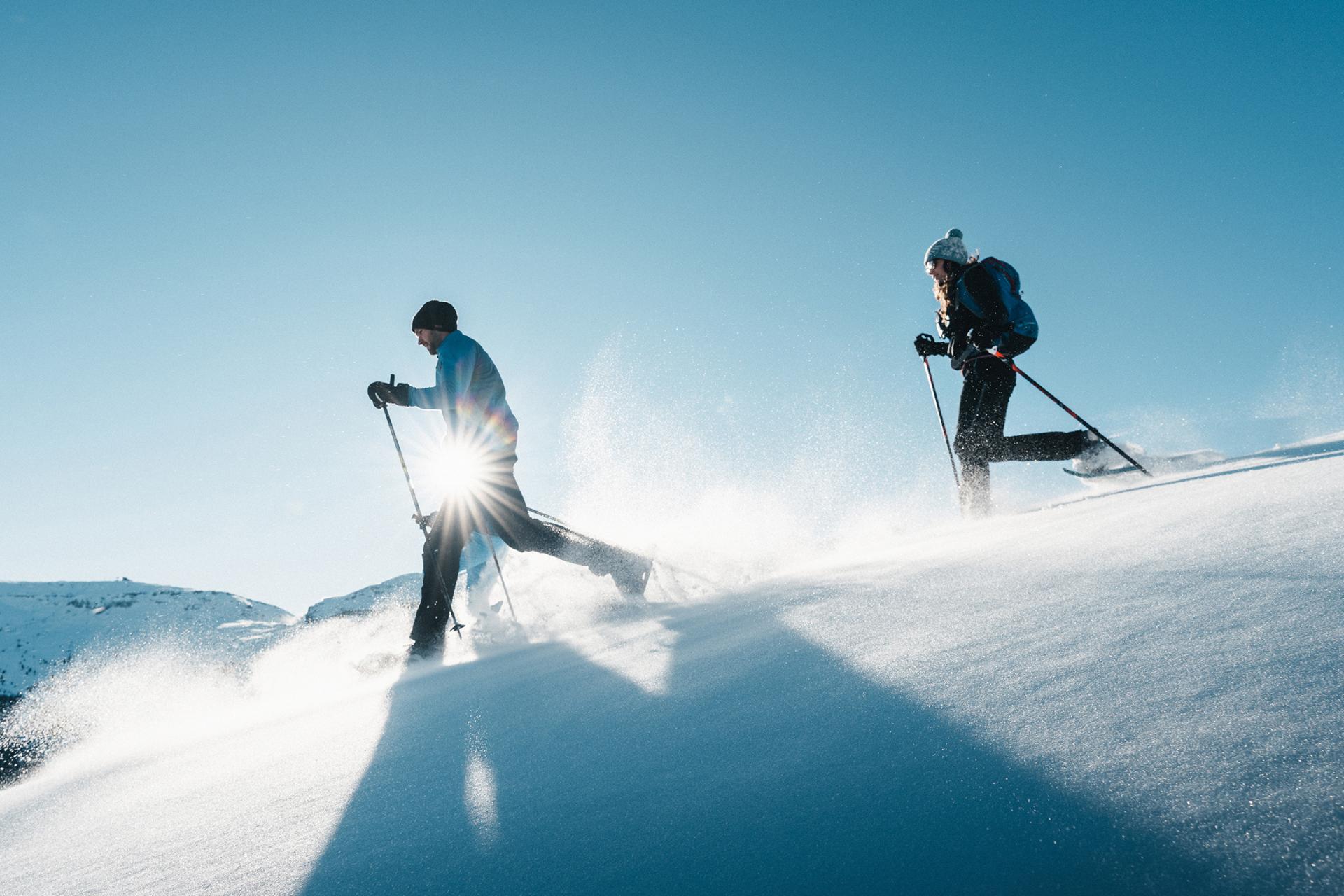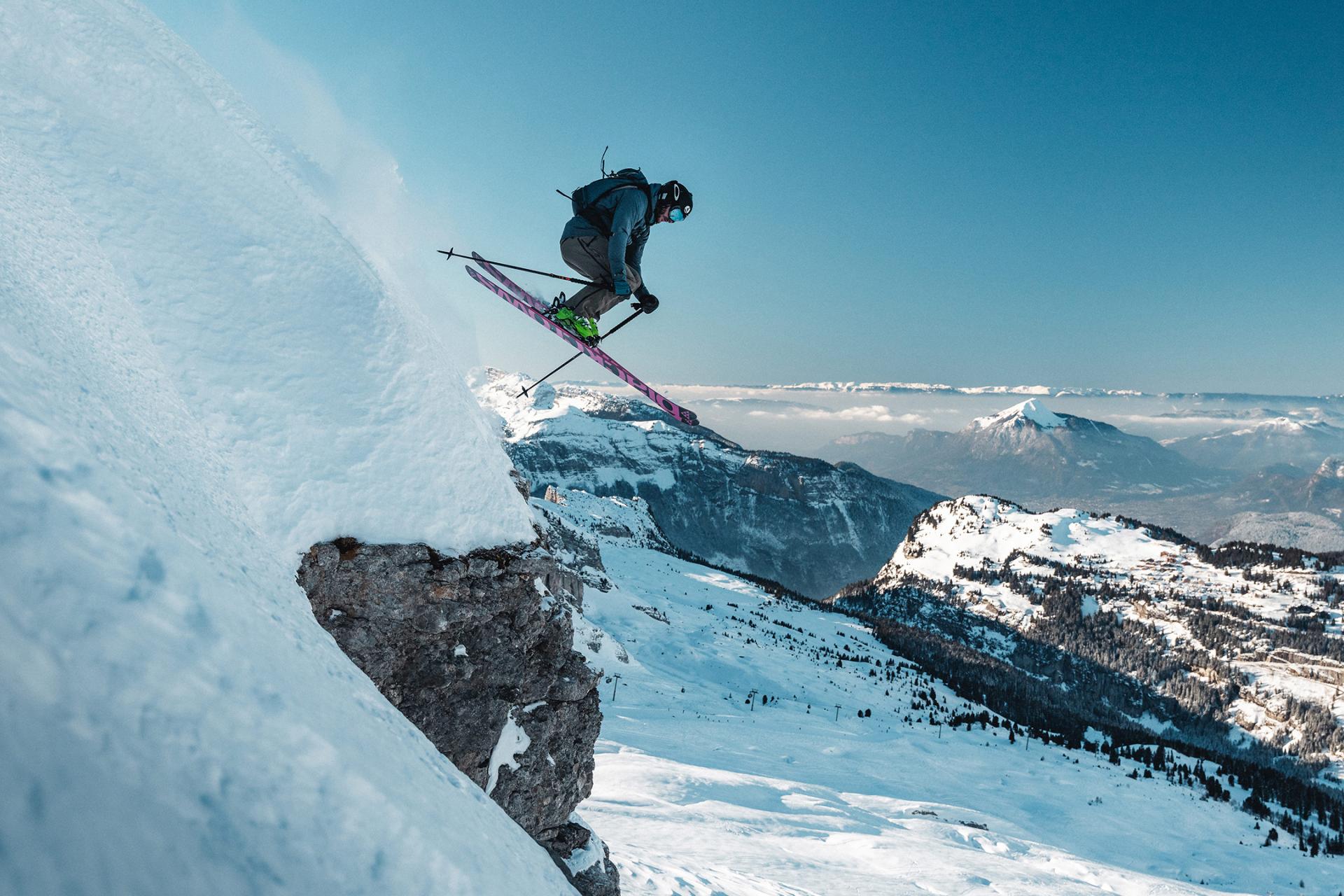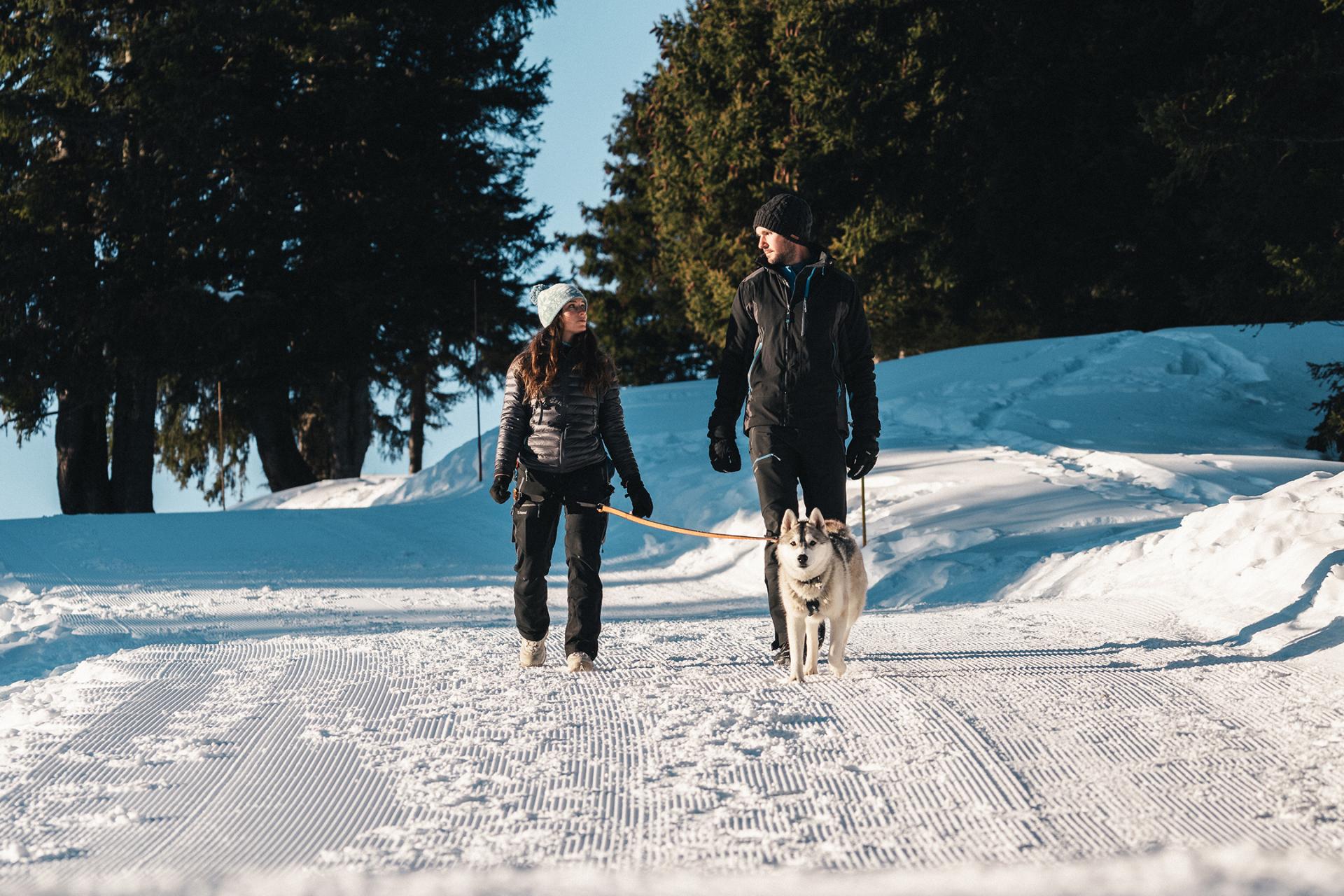 Contemporary architecture in the heart of the Alps
Flaine, nestled in the French Alps, is more than just a ski resort. Located in the heart of the Grand Massif, it offers a unique alpine experience in every season. Designed by visionary architect Marcel Breuer, the resort boasts bold, contemporary architecture that harmonizes beautifully with its mineral surroundings. In winter, it's a haven for skiers and snowboarders, offering access to the vast ski areas of the Grand Massif. When summer arrives, Flaine transforms into a playground for hiking, mountain biking, and climbing enthusiasts. The resort also features modern works of art scattered throughout, adding a cultural dimension to the experience. With a range of restaurants, bars, and shops, Flaine is known for its conviviality and offers something for everyone, whether you seek mountain sports or relaxation. It's a destination for a memorable getaway in an exceptional setting.
2 available establishments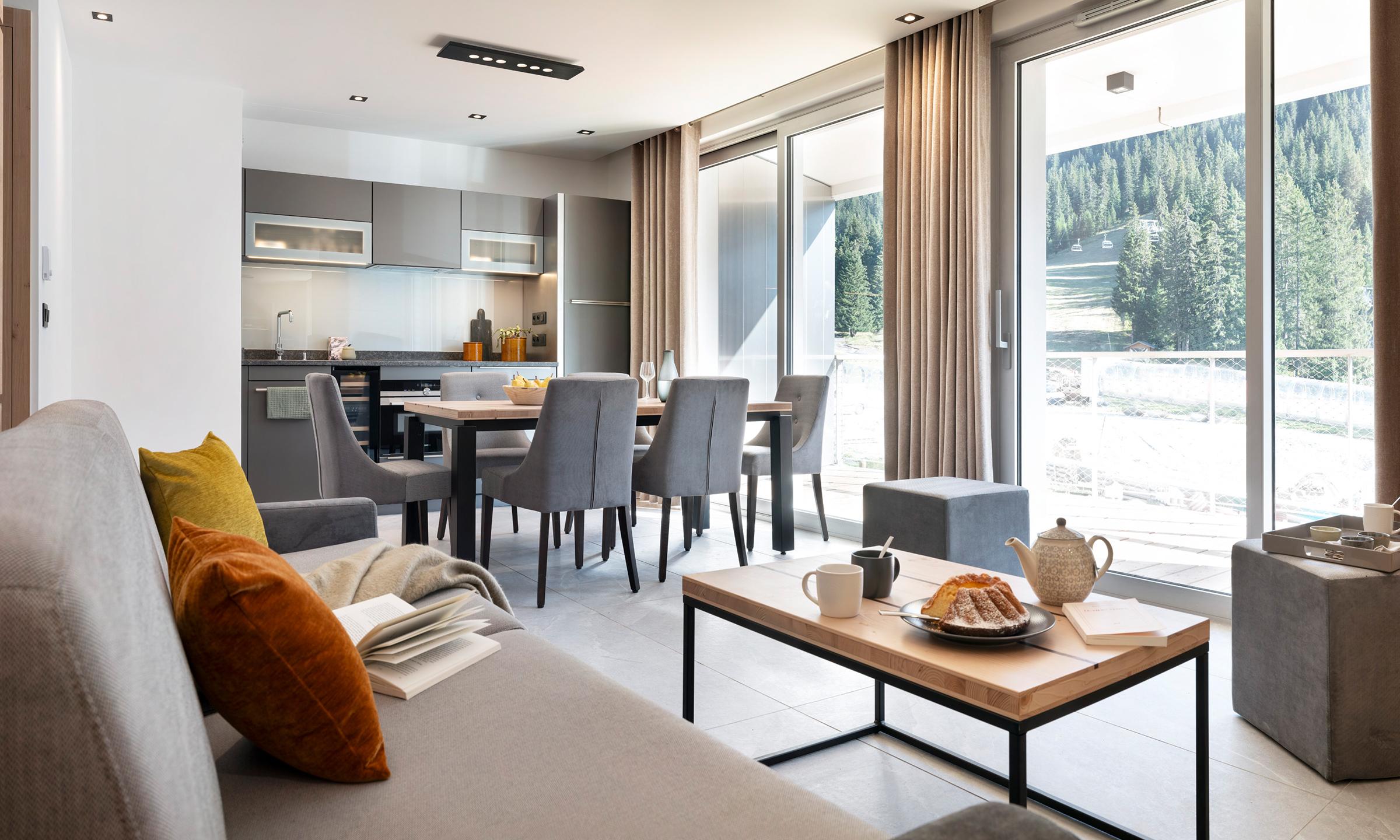 Résidence
Located in Flaine Forum, just steps away from the central square and the starting point of the ski slopes, Alhéna embodies the true art of mountain living behind its original architecture and ideal location. The apartments, with their generous dimensions and functional layout, are bathed in light thanks to their large windows and balconies that offer views of the ski slopes or the town center. To enhance your daily life, the residence offers a restaurant, an ESF daycare, and a wellness area of over 1000 m² for an enchanted interlude.
 
Track distance
Ski-in Ski-out
Distance from shops
Town center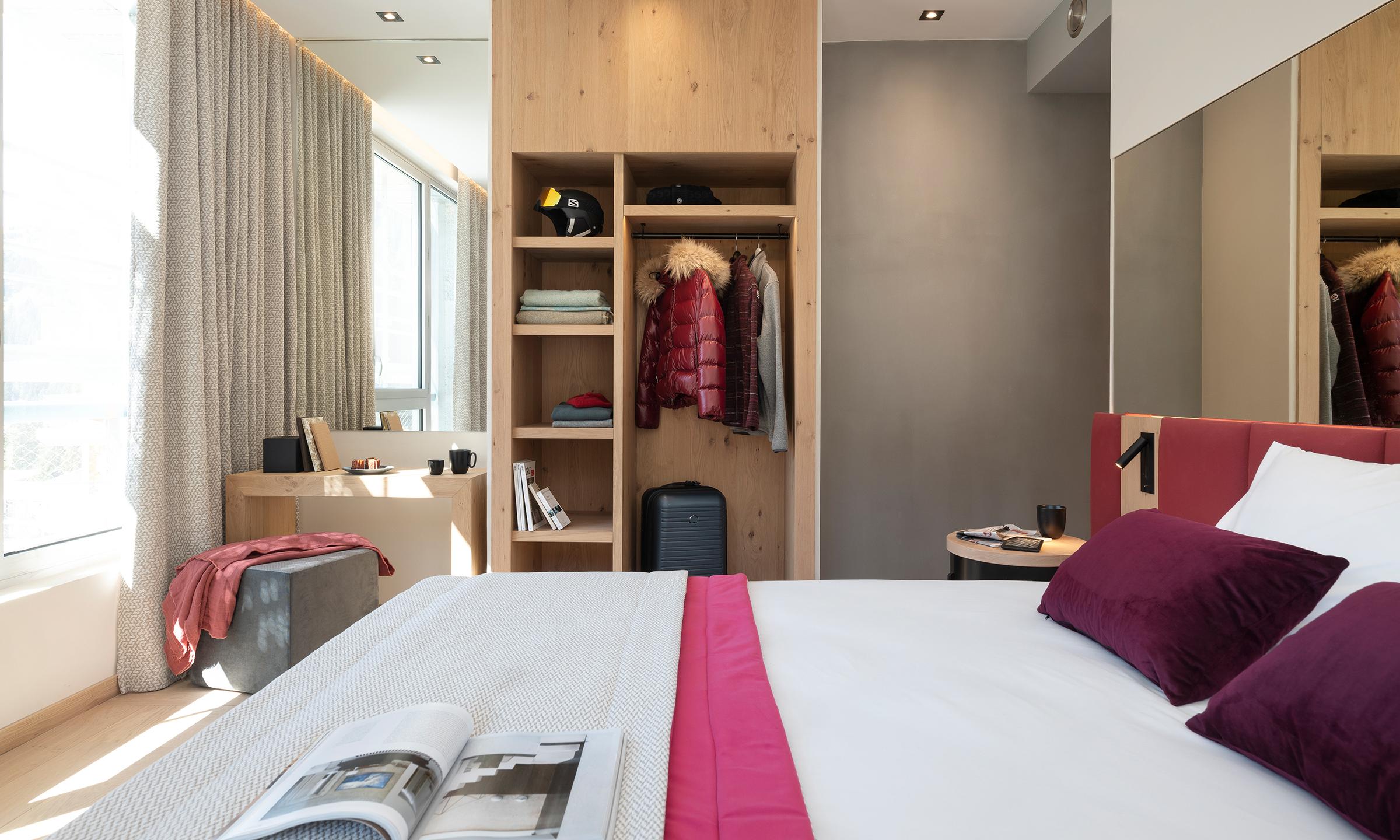 Hôtel
For couples, we offer Deluxe bedrooms or Junior Suites, with a living room, separate bedroom and bathroom. Located directly on the slopes, Hotel Alhéna reinvents a true mountain lifestyle by placing its guests at the center of all attention. Bold architecture with clean lines, ideal orientation, high-quality and durable materials, harmony of colors and textures, all for high-end services.
Track distance
Ski-in Ski-out
Distance from shops
Town center
The resort's main activities
Flaine stands out not just for its remarkable ski area but also for its daring architecture. Designed by the renowned architect Marcel Breuer, the resort is a masterpiece of modernist design. In the summer, Flaine comes alive with the Flaine Summer Pass, offering a plethora of activities. Sliding sports enthusiasts can also indulge in downhill skiing and thrilling experiences at its ice driving circuit. Flaine is more than just a mountain destination; it offers a unique blend of architectural and sporting experiences in the French Alps.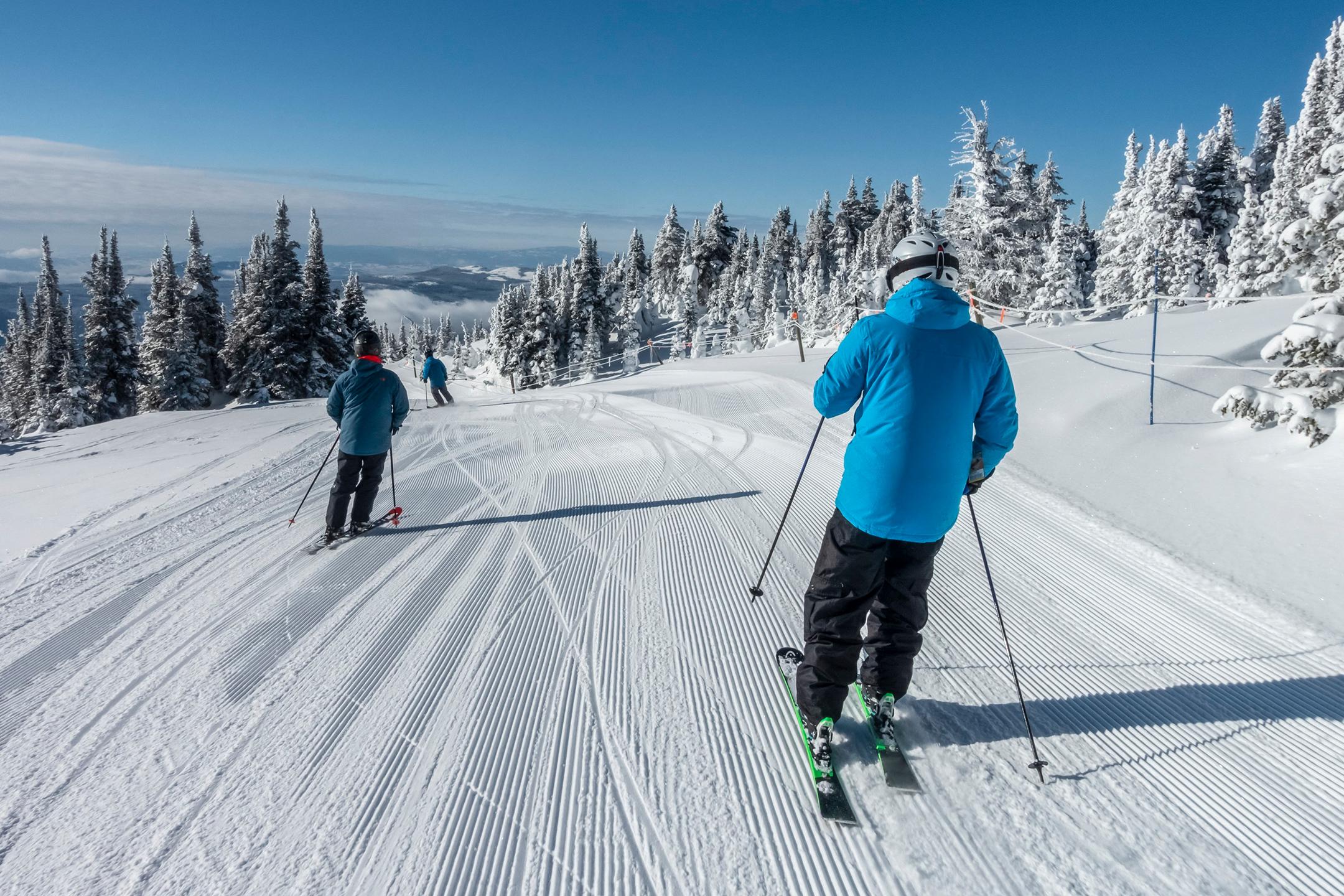 Alpine skiing
The Flaine ski area boasts an impressive 64 runs and is served by 24 lifts, making it the perfect destination to experience the joys of skiing in all its forms, whether it's downhill, freeride, or simply enjoying the beautiful surroundings. Additionally, Flaine holds the distinction of being the highest resort within the Grand Massif (Samoëns, Morillon, and Sixt-Fer-à-Cheval). This expansive ski domain covers a vast expanse of 265 kilometers with elevations ranging from 1,100 to 2,500 meters. At this altitude, at the summit of the Grandes Platières, the panorama of the Mont-Blanc, Aravis, Belledonne and Jura ranges is unique.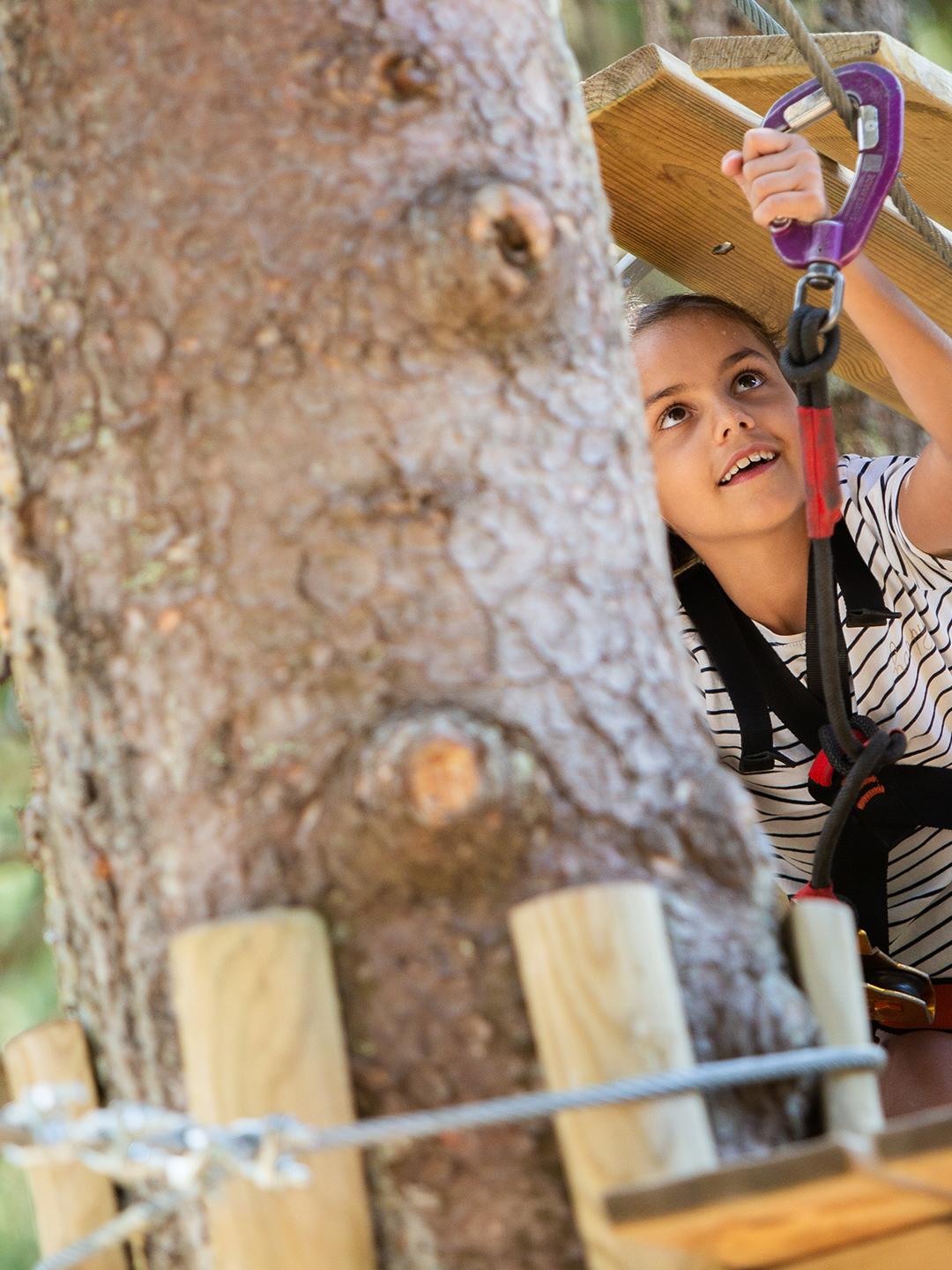 Flaine summer pass
Throughout the summer, the Flaine resort provides the Flaine Pass, granting you access to a wide range of sports and cultural activities to ensure your vacation is unforgettable! The offerings include trampolining, the big air bag, giant games, giant pentaglisse, laser rifle/biathlon, pumptrack, access to tennis courts, basketball, table tennis, mini-golf, slacklining, yoga classes for both adults and children, as well as activities like zumba, hip hop, and crossfit. For more details, please visit the Flaine Tourist Office website.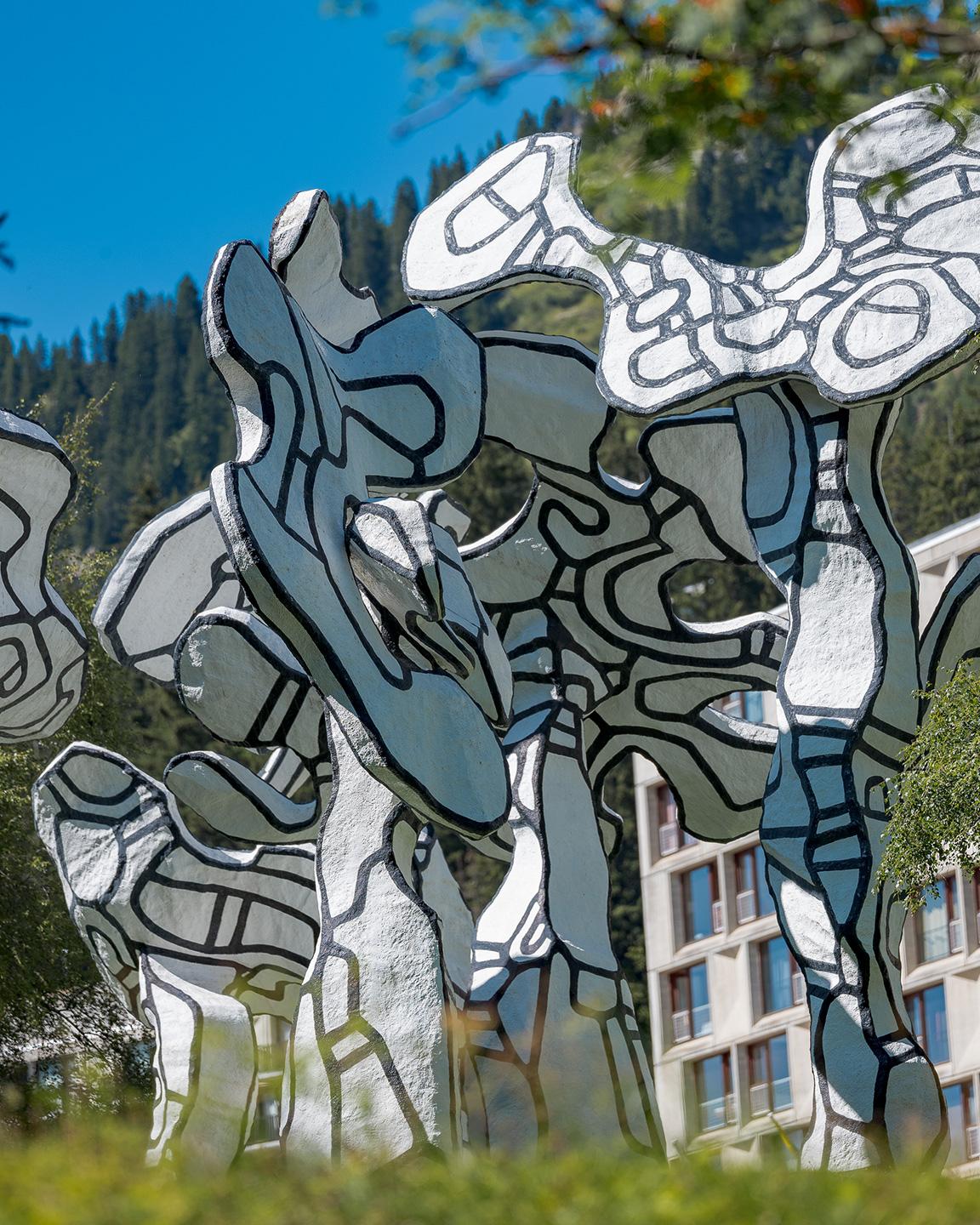 Architecture
The Flaine resort is a remarkable fusion of art, design, and architecture, effectively serving as an open-air museum of modern art. Conceived in the 1960s by Éric and Sylvie Boissonnas in collaboration with the Bauhaus master Marcel Breuer, their vision aimed to seamlessly integrate the resort with its relief without disrupting the landscape. In addition to its artistic elements, Flaine also features impressive technical achievements, including a concealed network of electrical cables, a pedestrianized town center, and the construction of Europe's first snow factory. The ski area itself was designed by ski legend Emile Allais. At the heart of the resort, you'll discover a collection of monumental sculptures, including masterpieces like Jean Dubuffet's "Le Boqueteau," Pablo Picasso's "La Tête de Femme" and Victor Vasarely's "Les Trois Hexagones."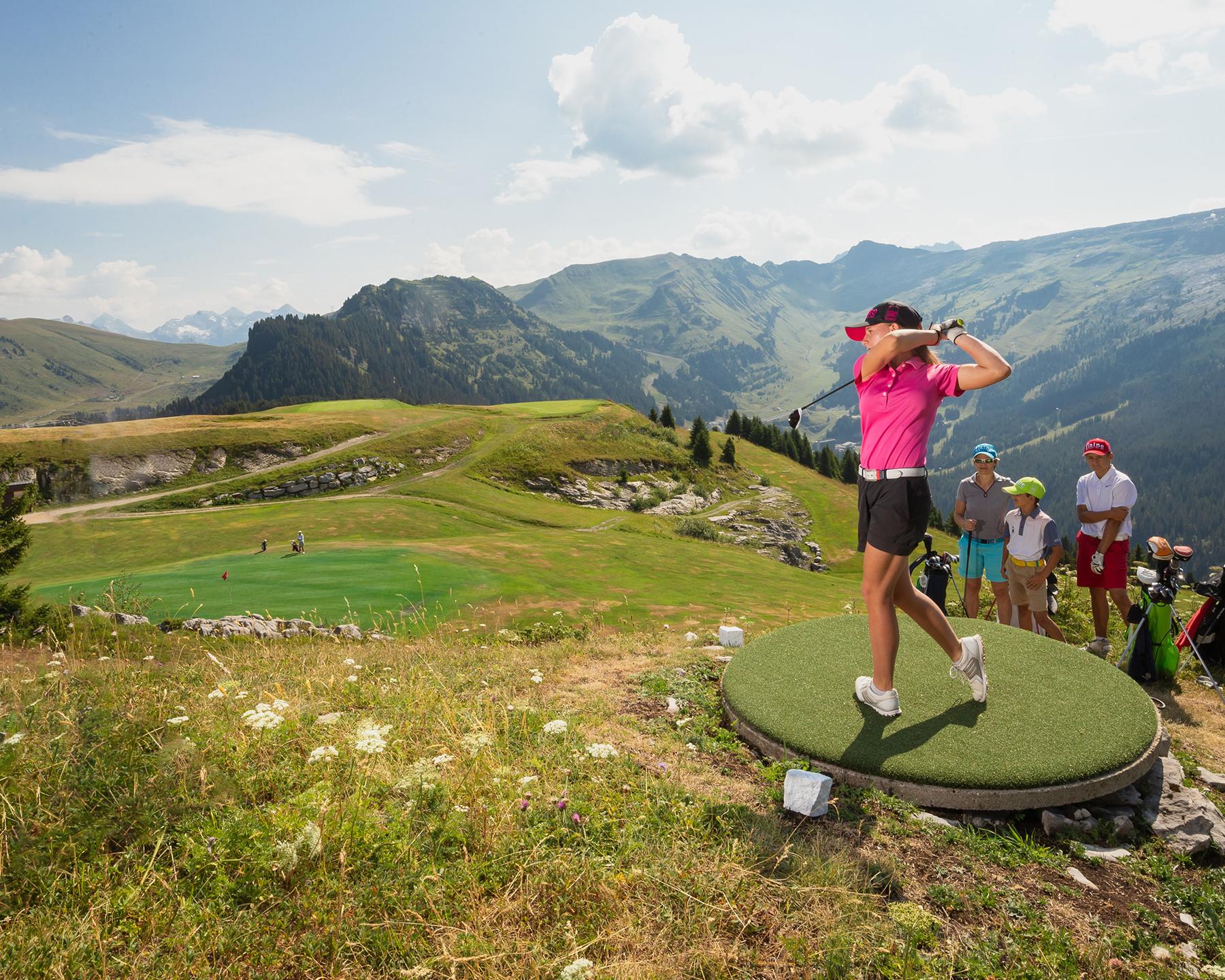 Golf
The Golf de Flaine is one of the highest golf courses in Europe, located between 1,833 and 1,953 meters in altitude. Its elevation provides excellent conditions for golfing, with summer temperatures ranging from 20°C to 25°C. The golf course was designed by Robert Berthet and established in 1985. It features 18 holes and a par of 63, offering golfers a rewarding 4.5-hour experience amid breathtaking panoramas, including views of Mont Blanc. For those interested in playing at this remarkable high-altitude golf course, it's advisable to make reservations in advance. On-site amenities include a snack bar, hand cart rentals, professional instructors, golf cart rentals, approach greens, a small-game area, club rentals, a driving range, a pro shop, putting greens, a restaurant, and changing rooms.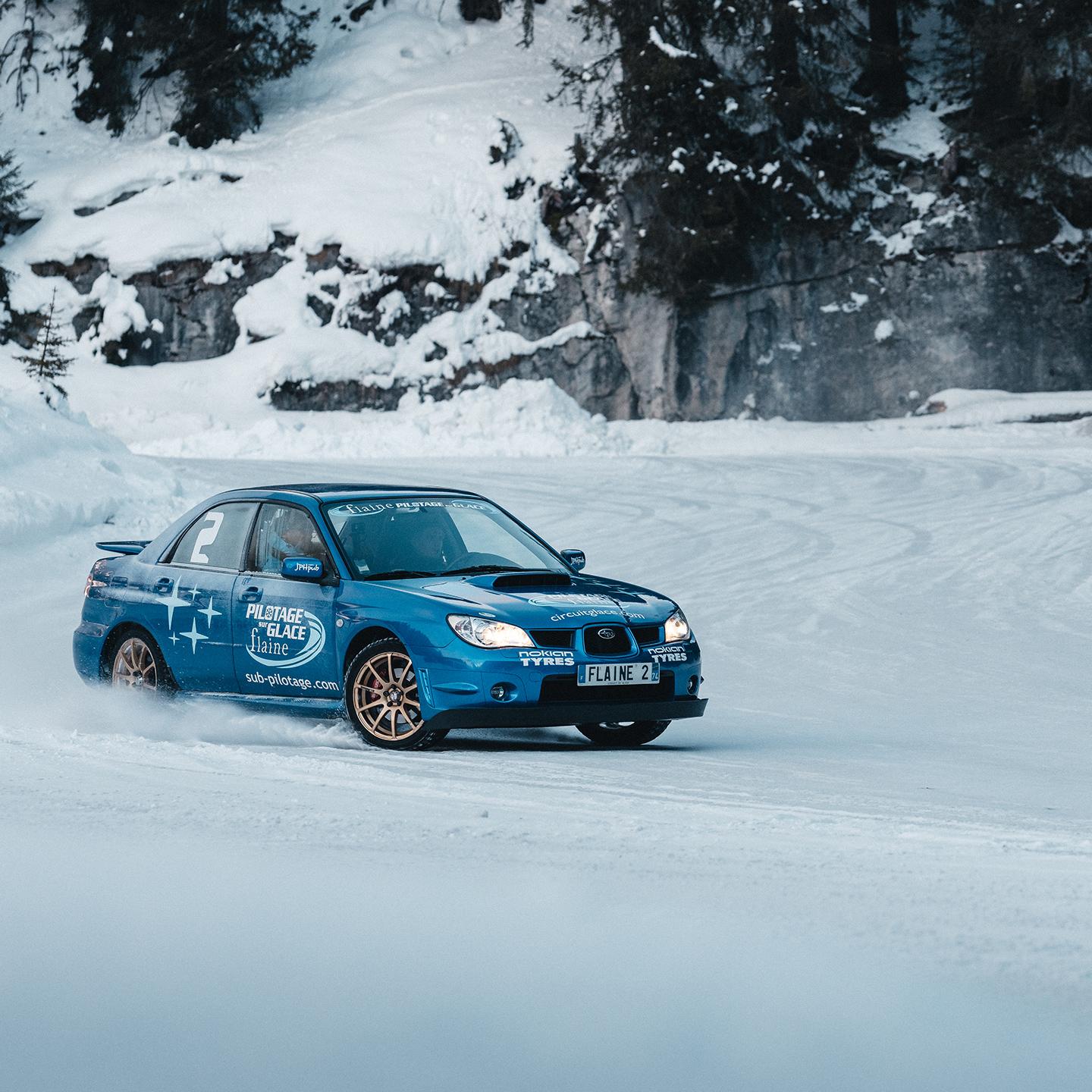 Ice auto racing circuit
Enjoy an ice driving experience with the guidance of a state-qualified instructor, where you can hone your driving skills on ice. Navigate through fast curves, hairpin bends, and deal with uphill and downhill sections during this initiation. The circuit is situated in an area of Flaine that doesn't receive direct sunlight from November to February, resulting in cold temperatures that range from 0 to -30°C. This environment provides an ideal setting to learn and practice driving techniques that can help you gain confidence and prepare for challenging and unexpected situations.