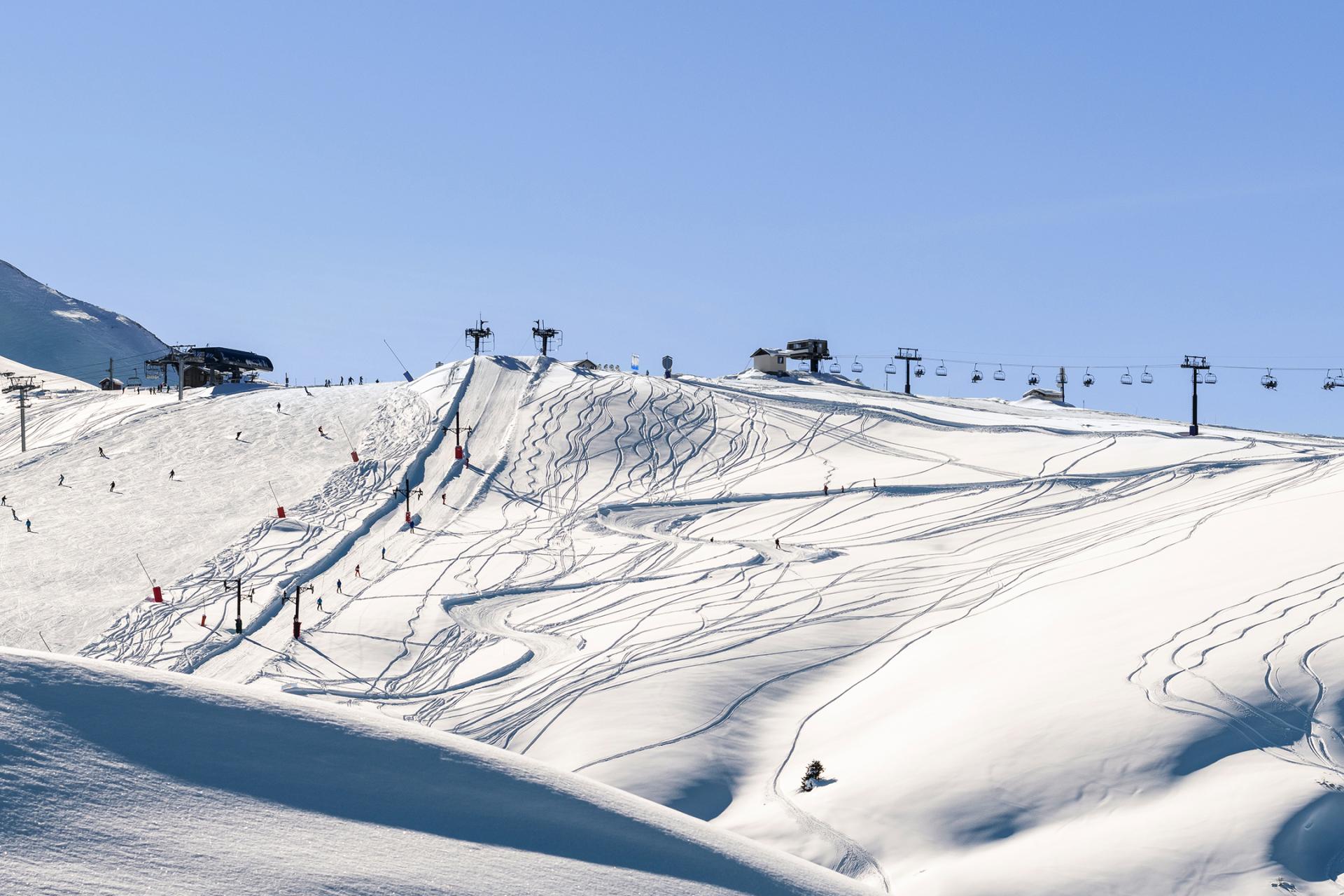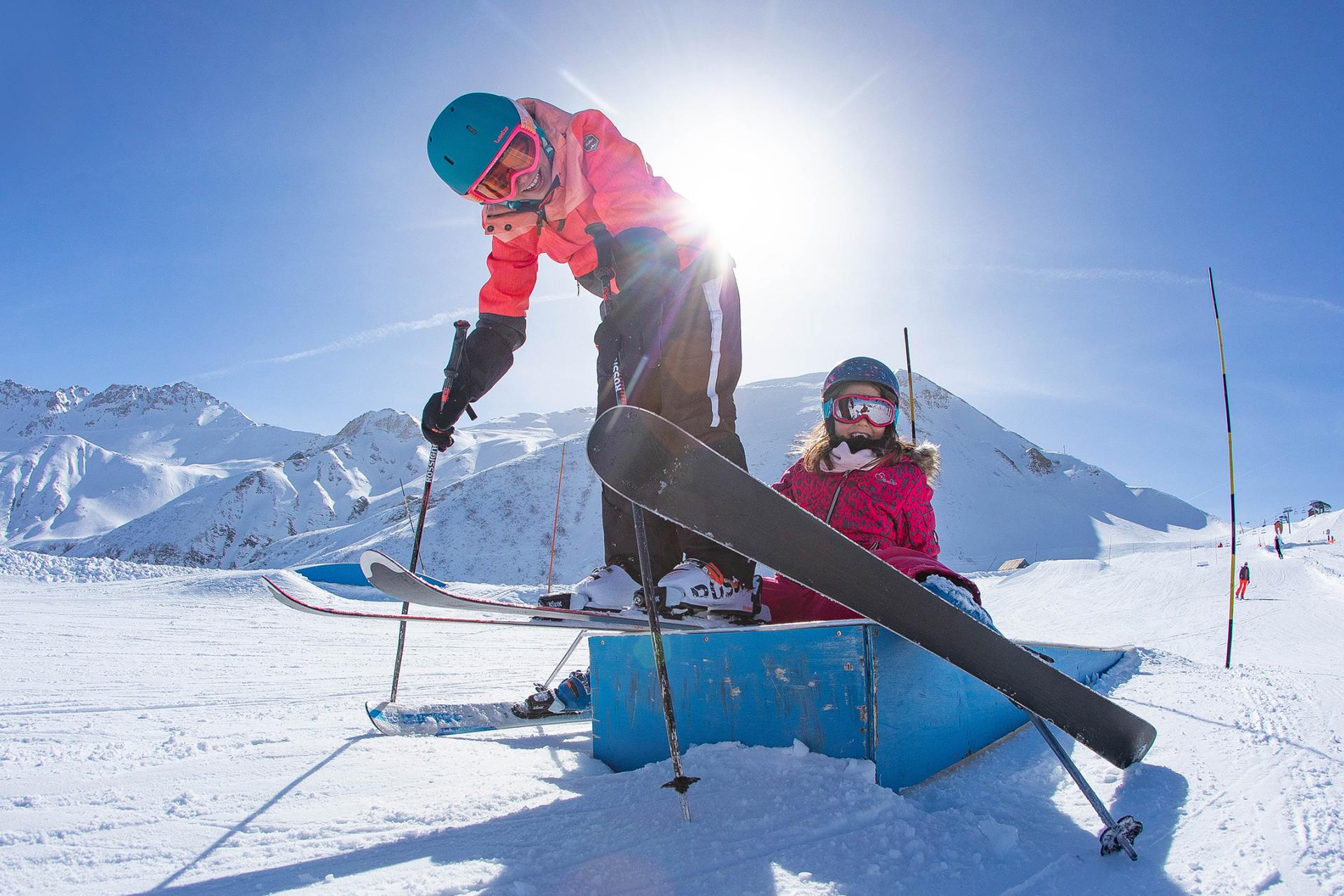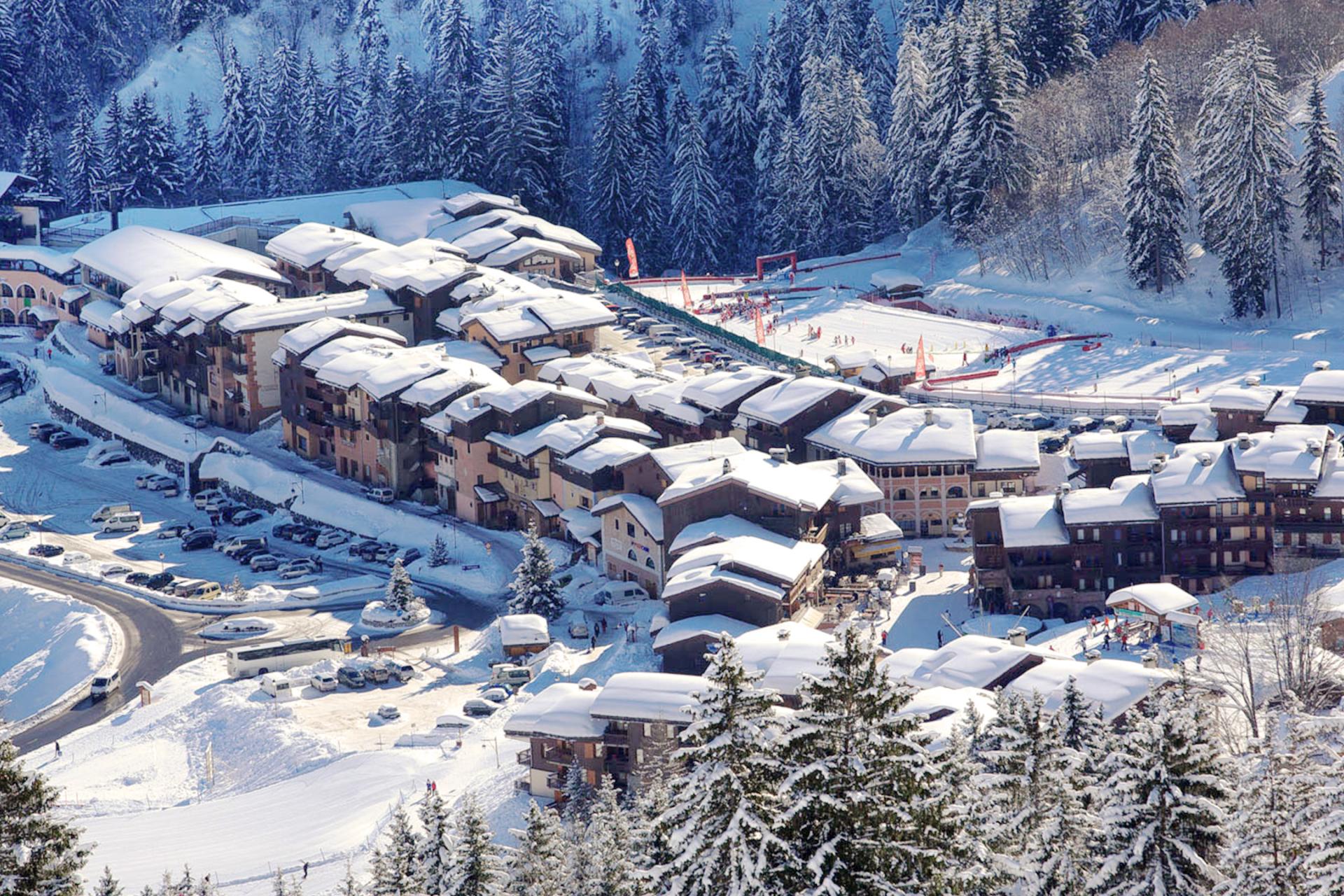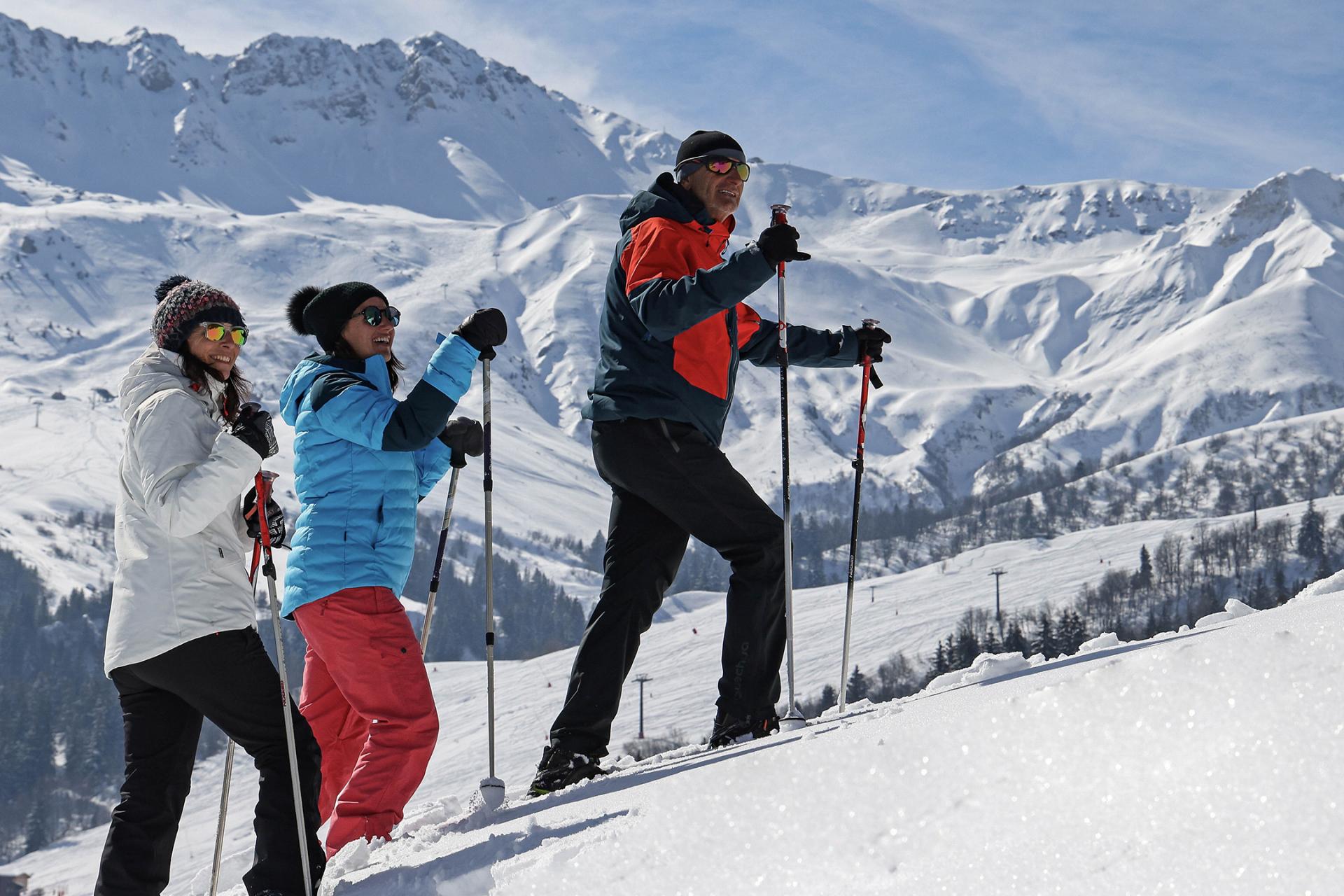 Postcard village in the heart of French Alps
Valmorel presents itself as a true Alpine gem, offering charm and escape. Its village seduces visitors with its traditional architecture, wooden chalets and cobbled streets, including the famous pedestrian street lined with small shops and welcoming restaurants. It embodies the bustling heart of Valmorel. In winter, the village transforms into a snowy paradise for winter sports enthusiasts, offering a variety of slopes. The summer season reveals another aspect of the region, with beautiful hiking trails and panoramic views of the surrounding peaks. Between mountain adventures and moments of relaxation in an idyllic alpine setting, Valmorel and its pedestrian street promise a memorable getaway in every season.
 
1 available establishment
Résidence
In the heart of the Grand Domaine, the Anitéa residence is comfortably located at the foot of the slopes. Located in the centre of the pedestrian village of Valmorel, you can take full advantage of the shops and activities on offer in this Family Plus-labelled resort. Outside, Anitéa blends seamlessly into its surroundings, with a subtle mix of stone and wood. Inside, the extremely comfortable apartments will win you over with their cosy living areas and large balconies. After a day on the Grand Domaine's 165 km of slopes, you can relax in our wellness area.
Track distance
Ski-in Ski-out
Ski school distance
150 m
Distance from shops
Town center
The resort's main activities
Valmorel, nestled in the heart of the French Alps, is a mountain lover's paradise. In winter, the resort offers diverse alpine skiing slopes for all levels, while ski touring allows you to explore pristine landscapes. For thrill-seekers, paragliding provides breathtaking views and the zip line guarantees you an unforgettable outdoor adventure. In summer, trail running and hiking let you explore the natural beauty of the surrounding area, while mountain biking provides you access to exciting trails. For water sports enthusiasts, rafting and canyoning in the river will give you unforgettable thrills.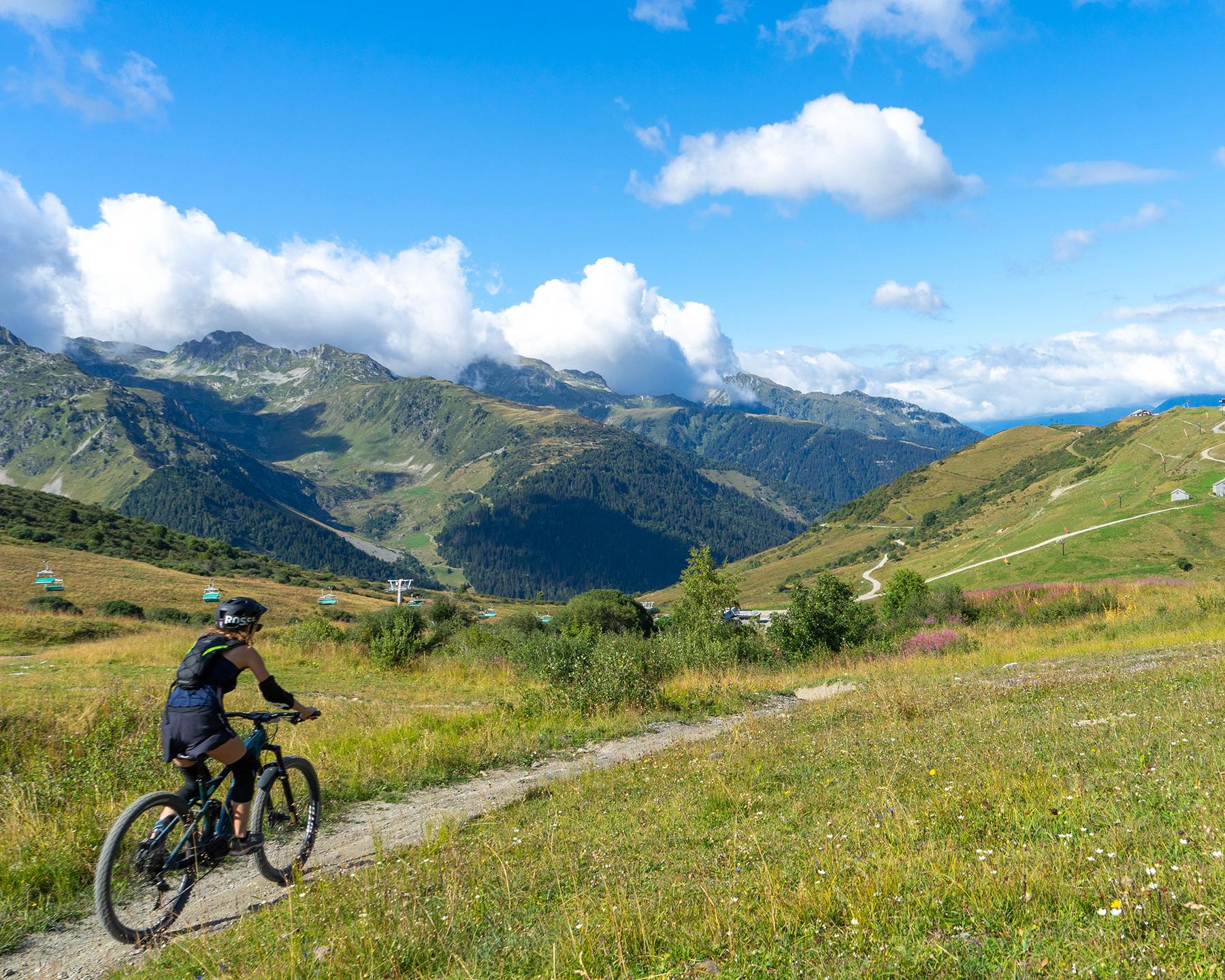 Mountain biking
From simple mountain bike and VTTAE (Electric All-Terrain Bike) rentals to outings supervised by our state-certified instructors, from an enduro outing over the Col de la Madeleine to a downhill ride via Doucy with over 1,500 meters of vertical drops, the resort has something for everyone. Whether you're with family, friends or attending a corporate, Valmorel and its cycling schools are sure to delight. Because Valmorel rhymes with nature, you can enjoy magnificent, undeveloped trails from the top of the lifts to La Léchère. The region's many trails are ideal for all levels, from beginner to expert.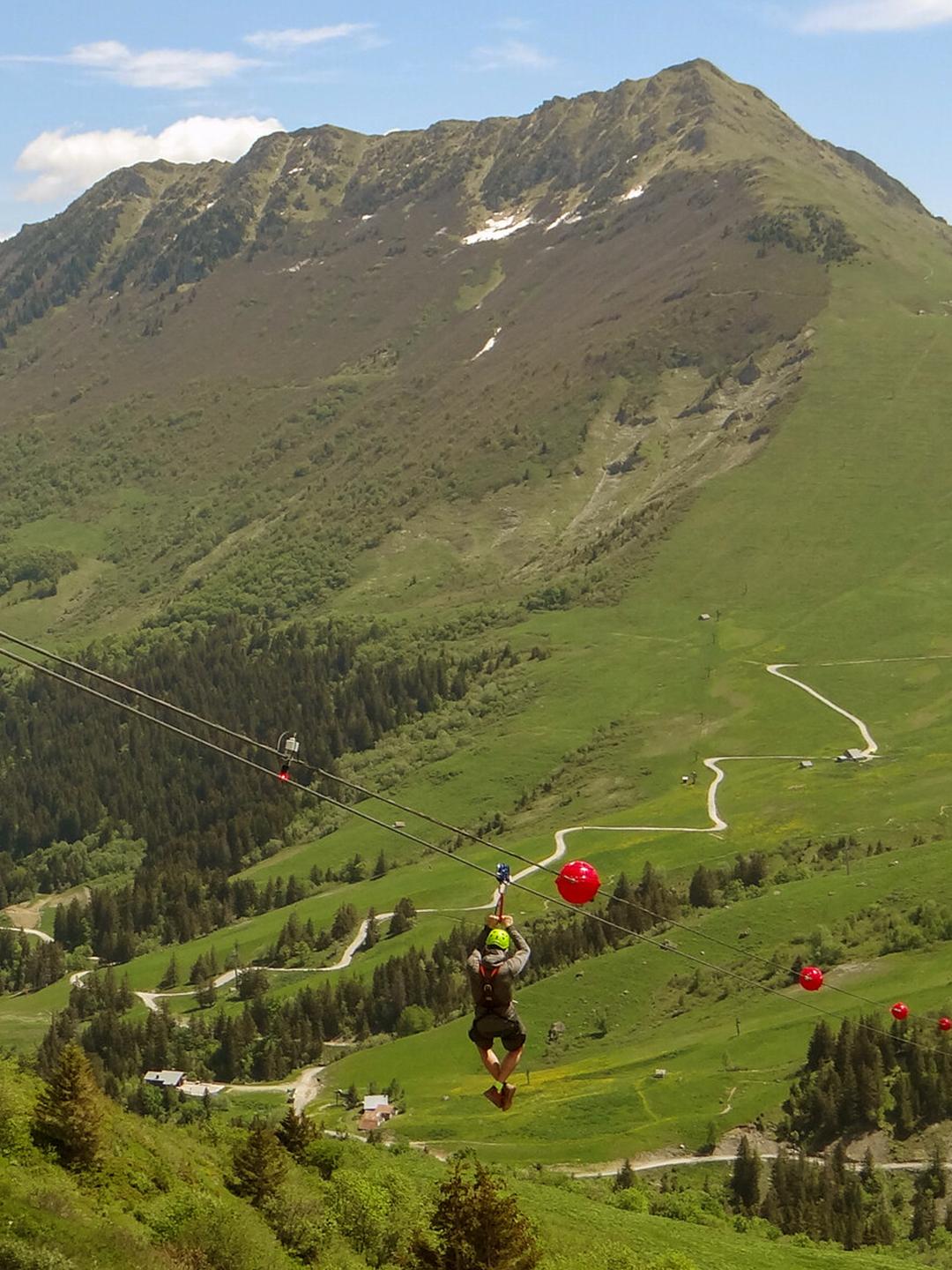 Zip line
Come and experience an adrenaline rush with a zip line descent from the top of the Planchamp cable car, the largest zip line in France ! The course allows for side-by-side flights, making it possible for two people to share this experience, starting from 6 years old. It's accessible to skiers, snowboarders, pedestrians, and also for those on snowshoe outings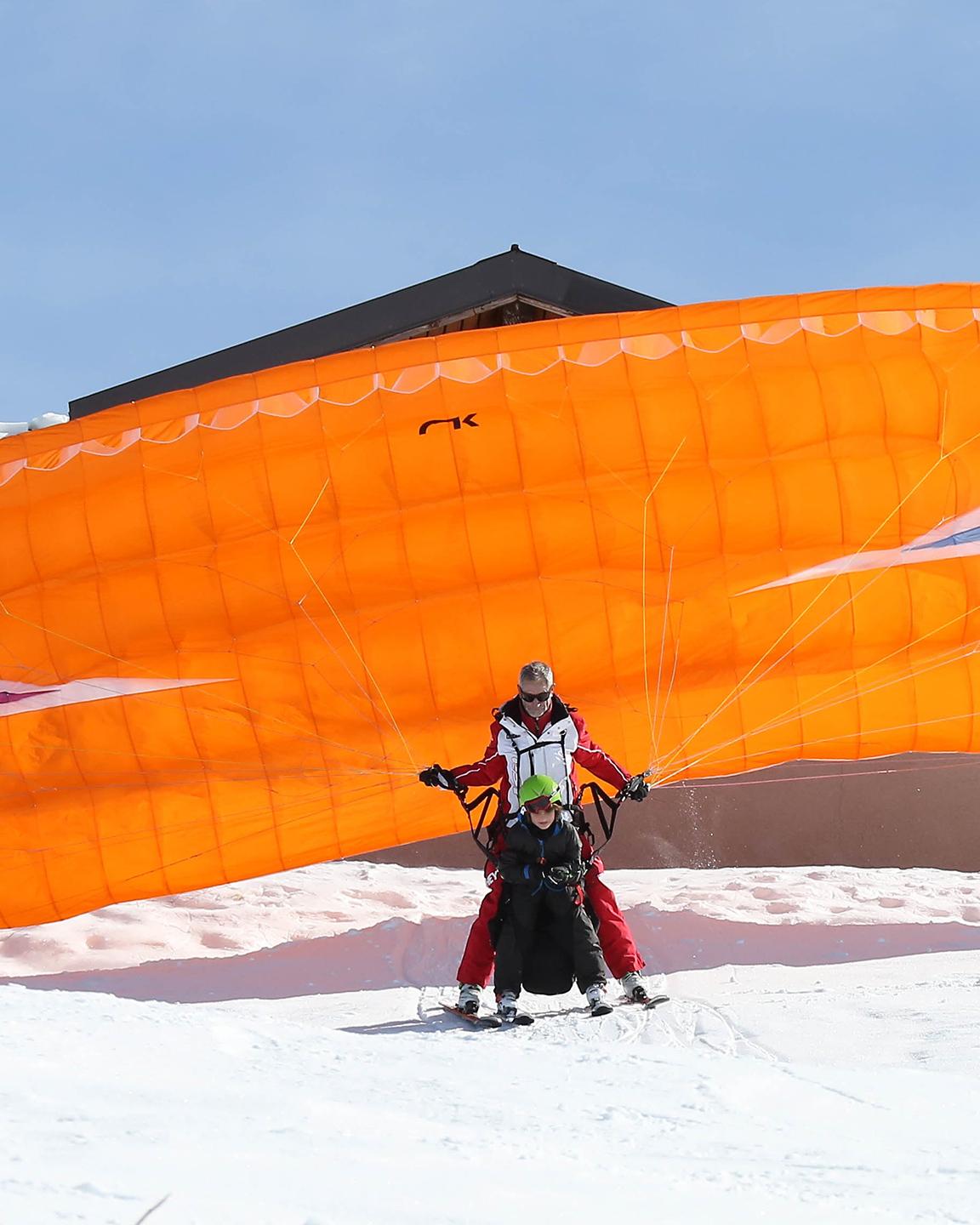 Paragliding
Fly safely, both summer and winter, in the company of state-qualified instructors, champions, and vice-champions of France, as well as former members of the French paragliding team. They will be delighted to guide you as you discover this exhilarating discipline, offering thrills and excitement for everyone. This winter, experience a new adventure, the Hike 'n Fly: enjoy the pleasure of a snowshoe hike followed by a paragliding descent!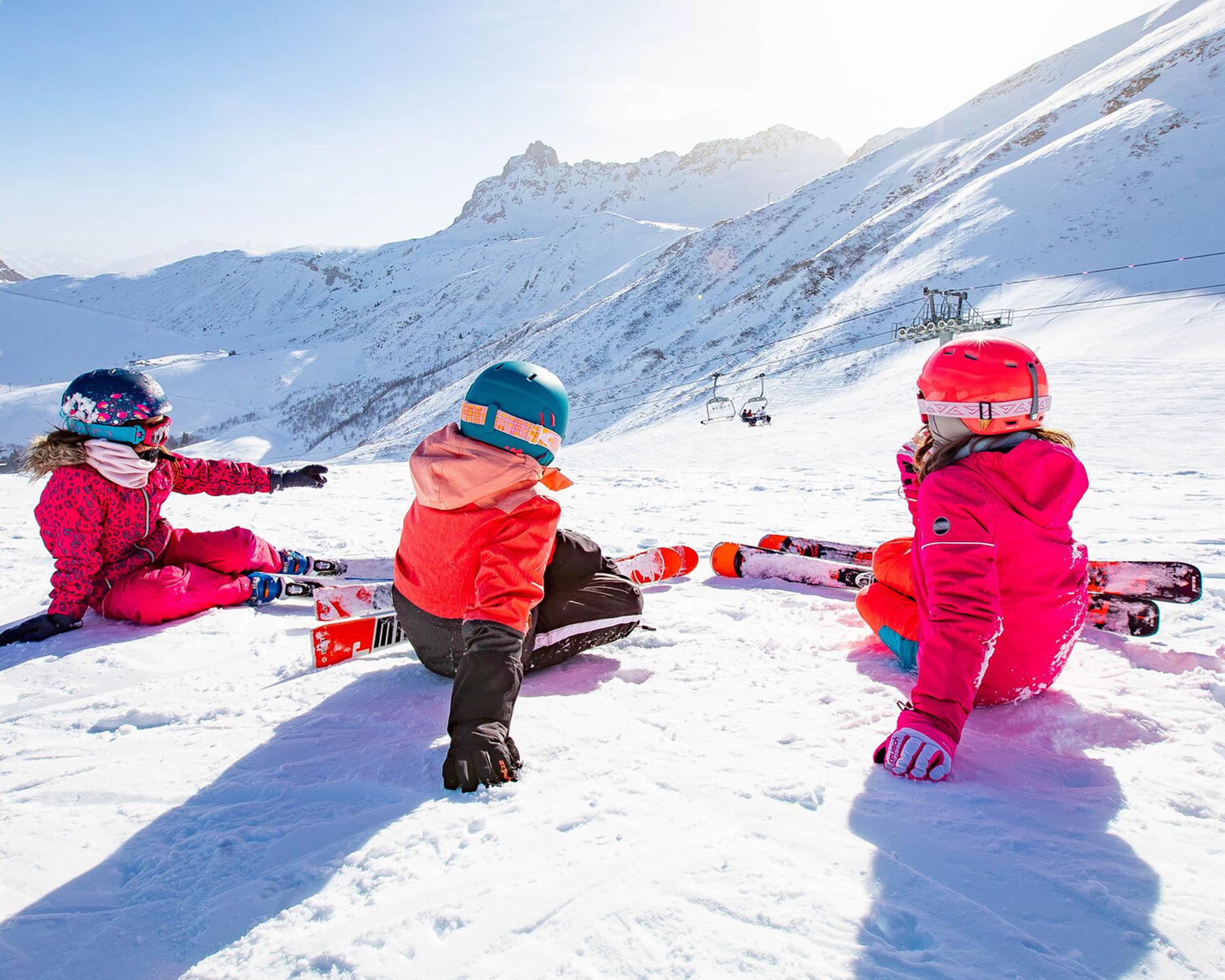 Alpine skiing
Located close to the Parc de la Vanoise in Savoie, Le Grand Domaine encompasses the resorts of Valmorel, Saint-François-Longchamp, Doucy and Celliers. This ski area offers 165 km of sunny slopes that are accessible to all levels. You'll find play areas, 4 beginner zones, 4 freeride zones and 2 photo points so you don't need to take out your smartphone on the slopes anymore and hands out of your mittens. You can purchase ski passes and book ski lessons at our reception.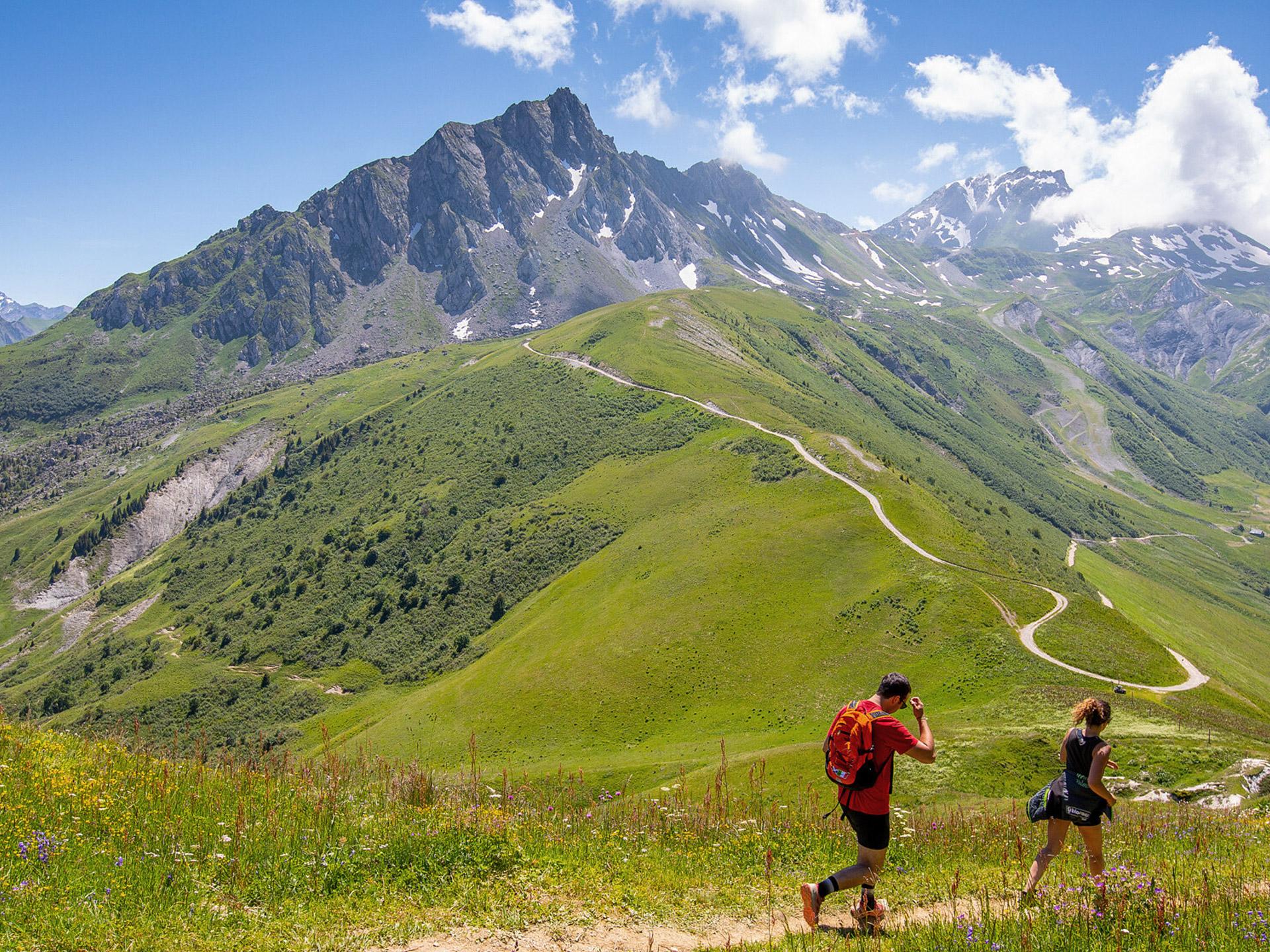 Hiking
Enjoy the natural scenery with a trail run in Valmorel, offering impressive routes, from the Lauzière balconies to the legendary Cheval Noir, and all the way to the Crève-Tête ridges. Explore over 300 kilometers of hiking trails offered by the Aigueblanche Valleys. The diversity of the routes in terms of environment, altitude, difficulty level, elevation gain, and duration will allow you to appreciate this territory and find your happiness. Whether you're with your family, a beginner, or an experienced hiker, you'll wander among torrents, waterfalls, high-altitude lakes, mountain pastures and rocky peaks. A map of the routes is on sale at the tourist office, and our reception team will be happy to help.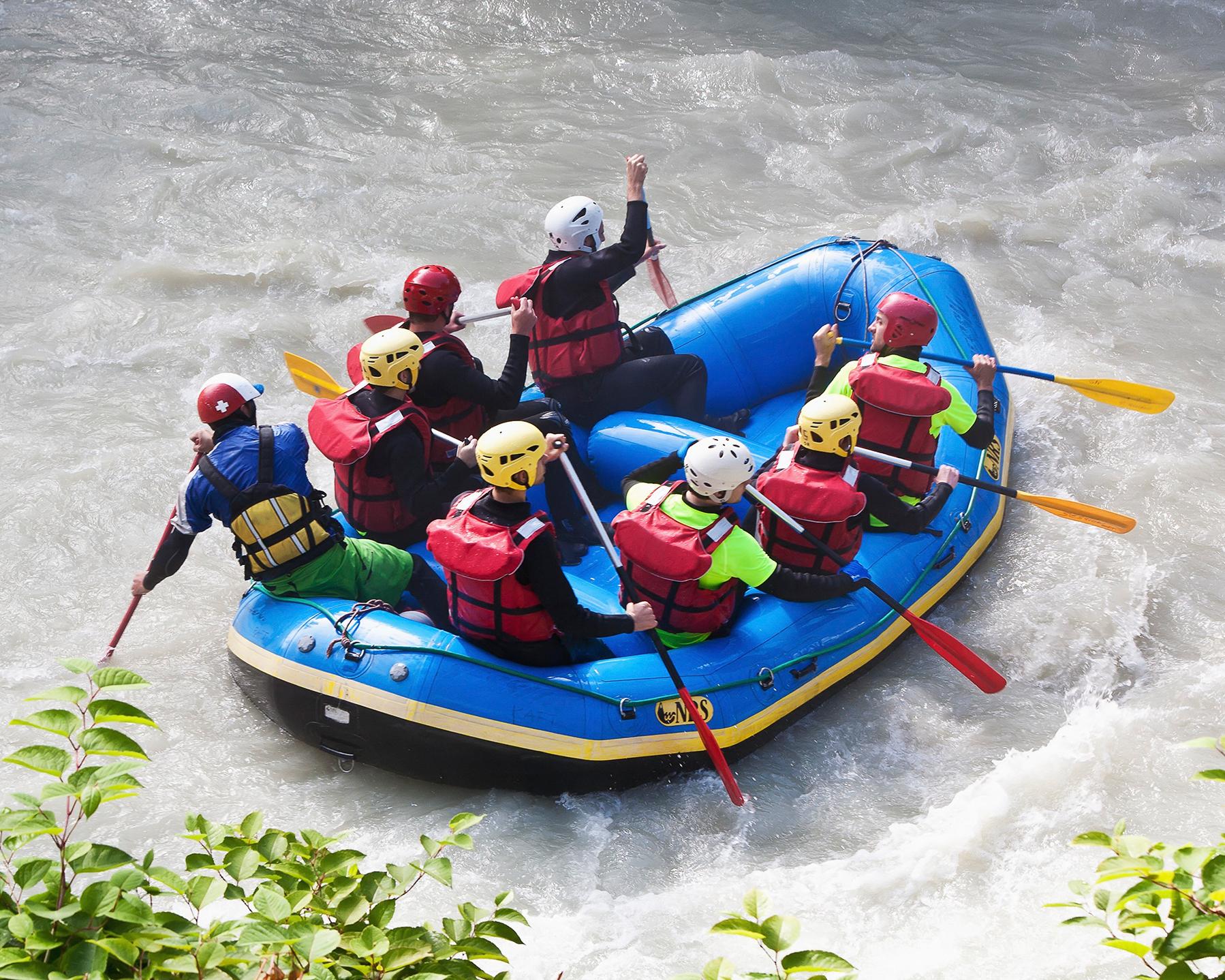 Rafting / canyoning
Kayaking down rapids, rafting, canyoning... Thrills are guaranteed with a range of refreshing activities suitable for families and the more experienced alike. The Isère and the cool waters flowing from Vanoise massif are ideal for a complete rafting trip through wild landscapes, in an unspoilt setting for around 1 hour 45 minutes of activity in the heart of nature. For the more adventurous, enjoy a refreshing moment on the water, in the heart of nature, within the canyon. Canyoning is a river descent punctuated with a variety of obstacles: jumps, slides, abseiling, caves, monkey bridges. Equipped with wetsuits, harnesses and helmets, you'll navigate in a 100% natural environment.