Destination
Les Contamines-Montjoie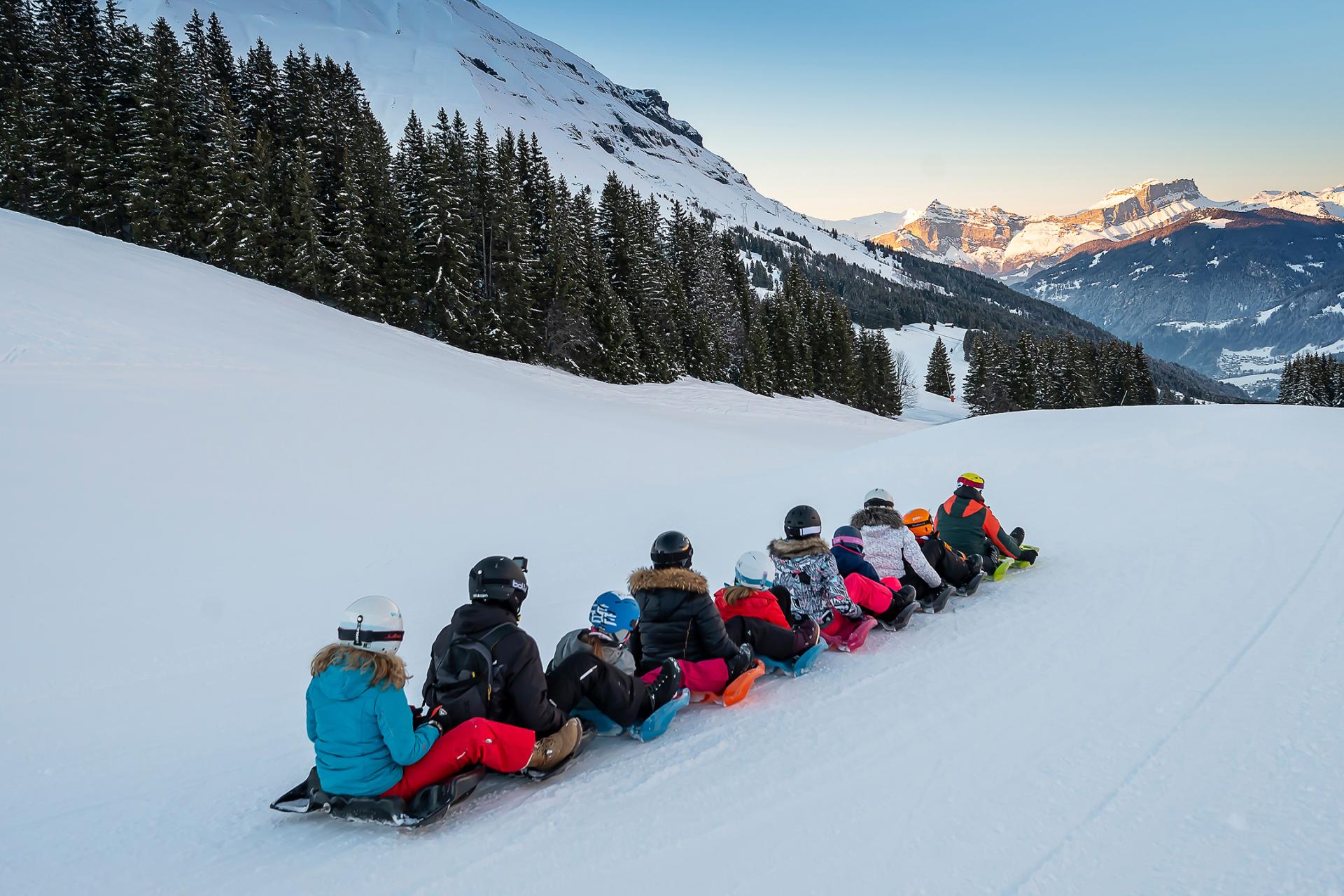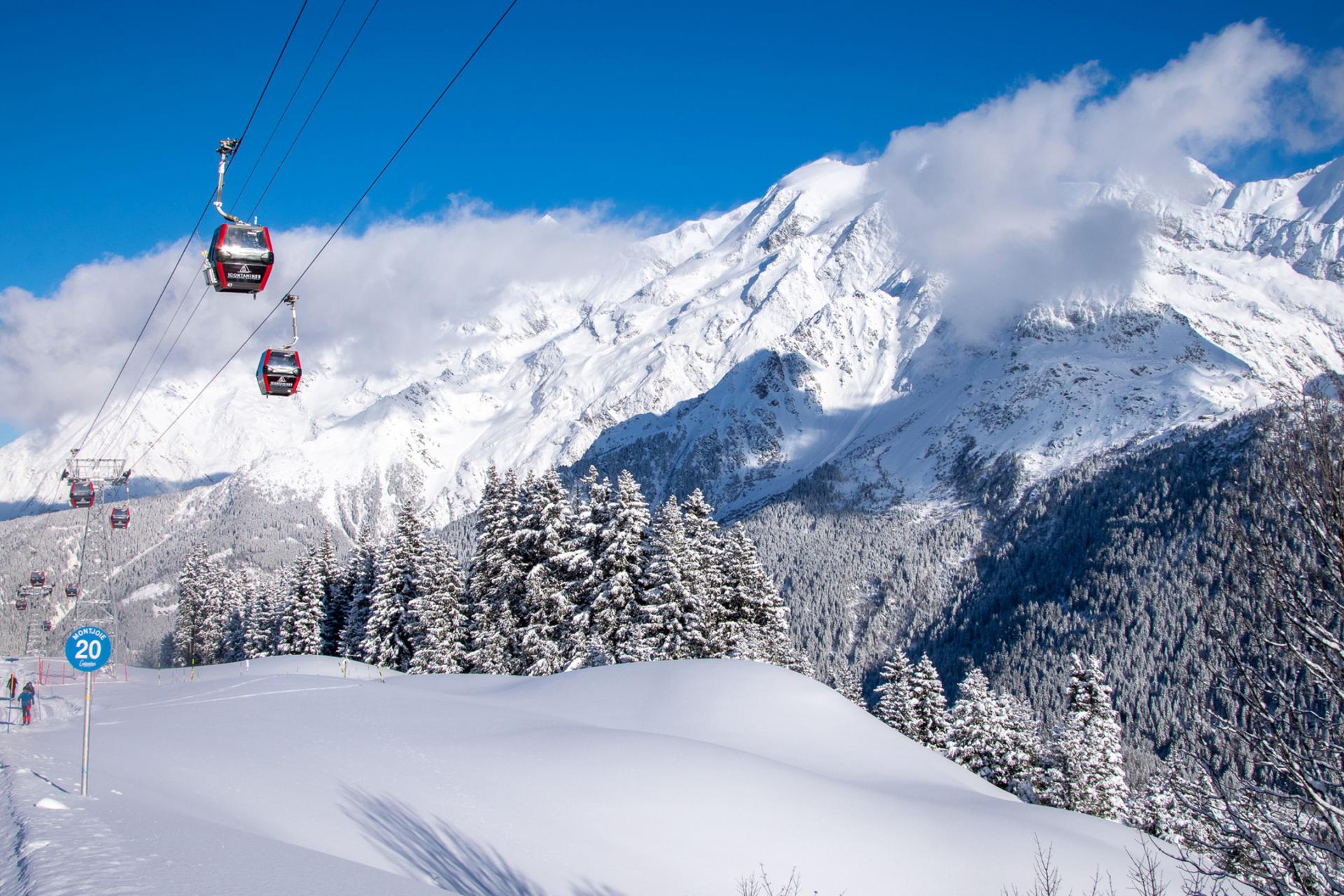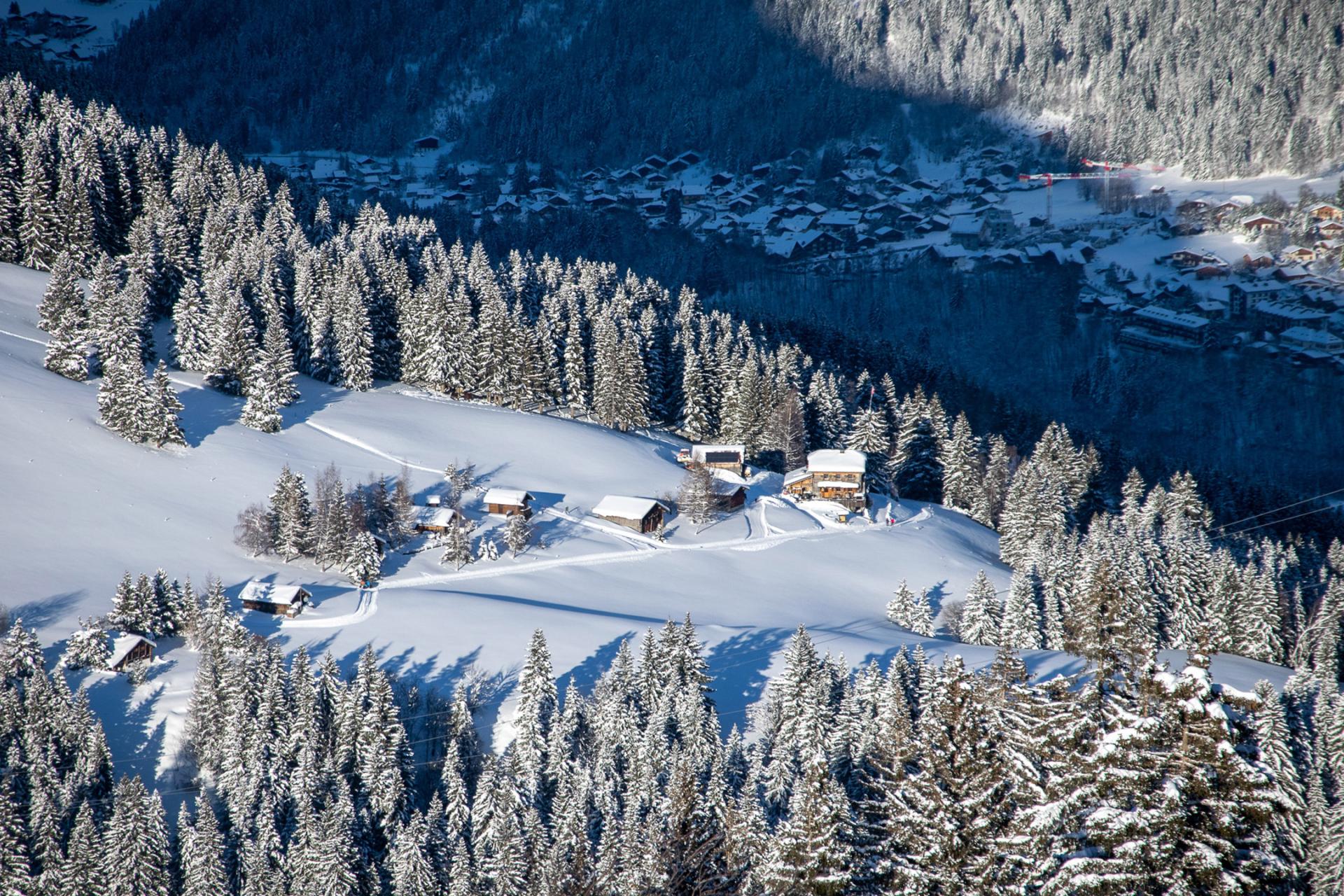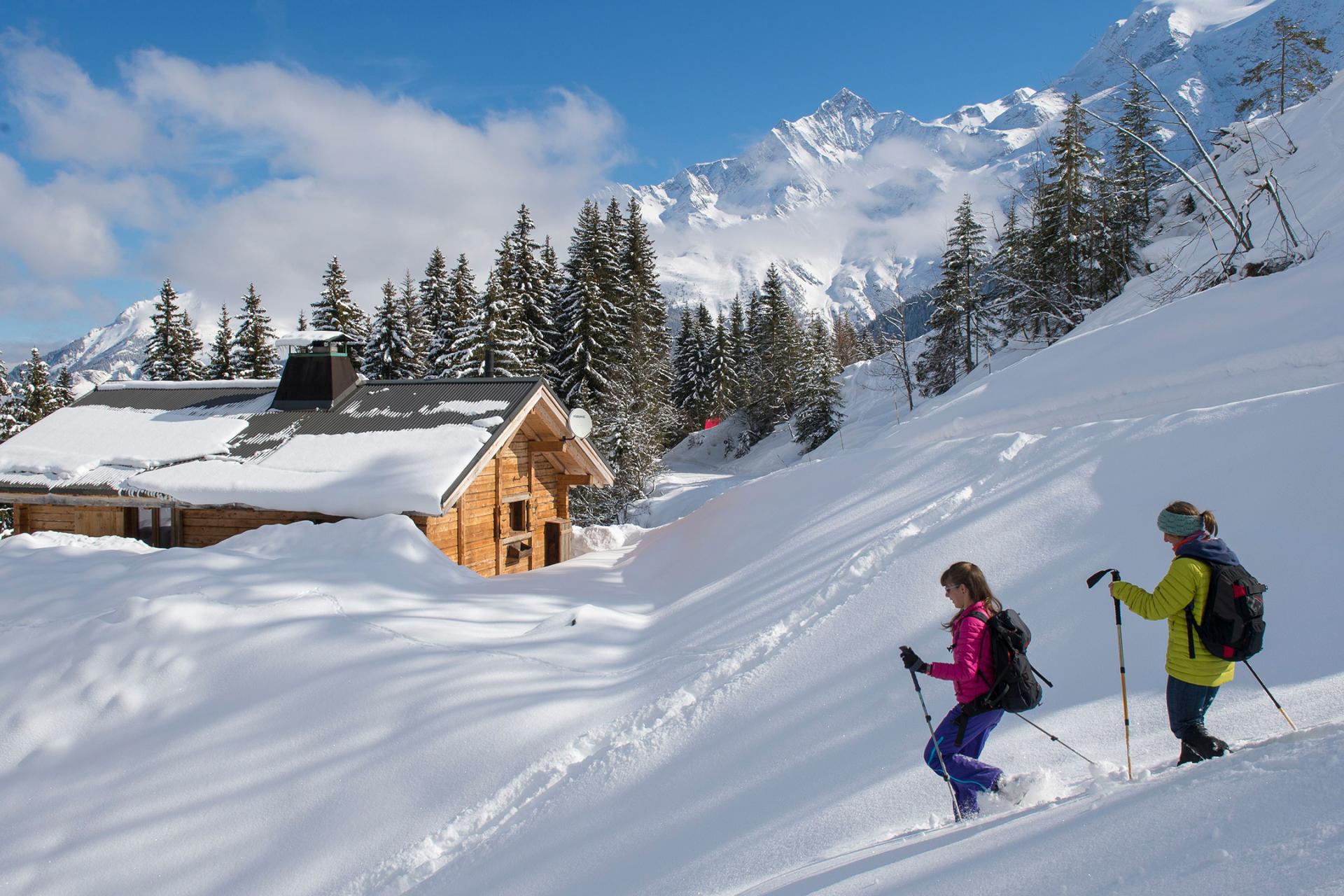 A jewel in the Alps at the foot of Mont Blanc
Located in the Montjoie Valley, in the heart of the French Alps, Les Contamines-Montjoie is a picturesque mountain destination that appeals to nature lovers and alpine sports enthusiasts. Nestled near the majestic Mont Blanc massif, this authentic ski resort offers an idyllic setting for winter sports, with its diverse ski slopes and activities such as cross-country skiing, snowshoeing, and dog sledding. In summer, Les Contamines-Montjoie transforms into a playground for hiking, mountain biking, climbing, and fishing, allowing visitors to fully enjoy the natural beauty of the mountains. The resort also preserves its traditional charm with wooden chalets, old churches, and a warm atmosphere, making each stay an unforgettable experience.
 
1 available establishment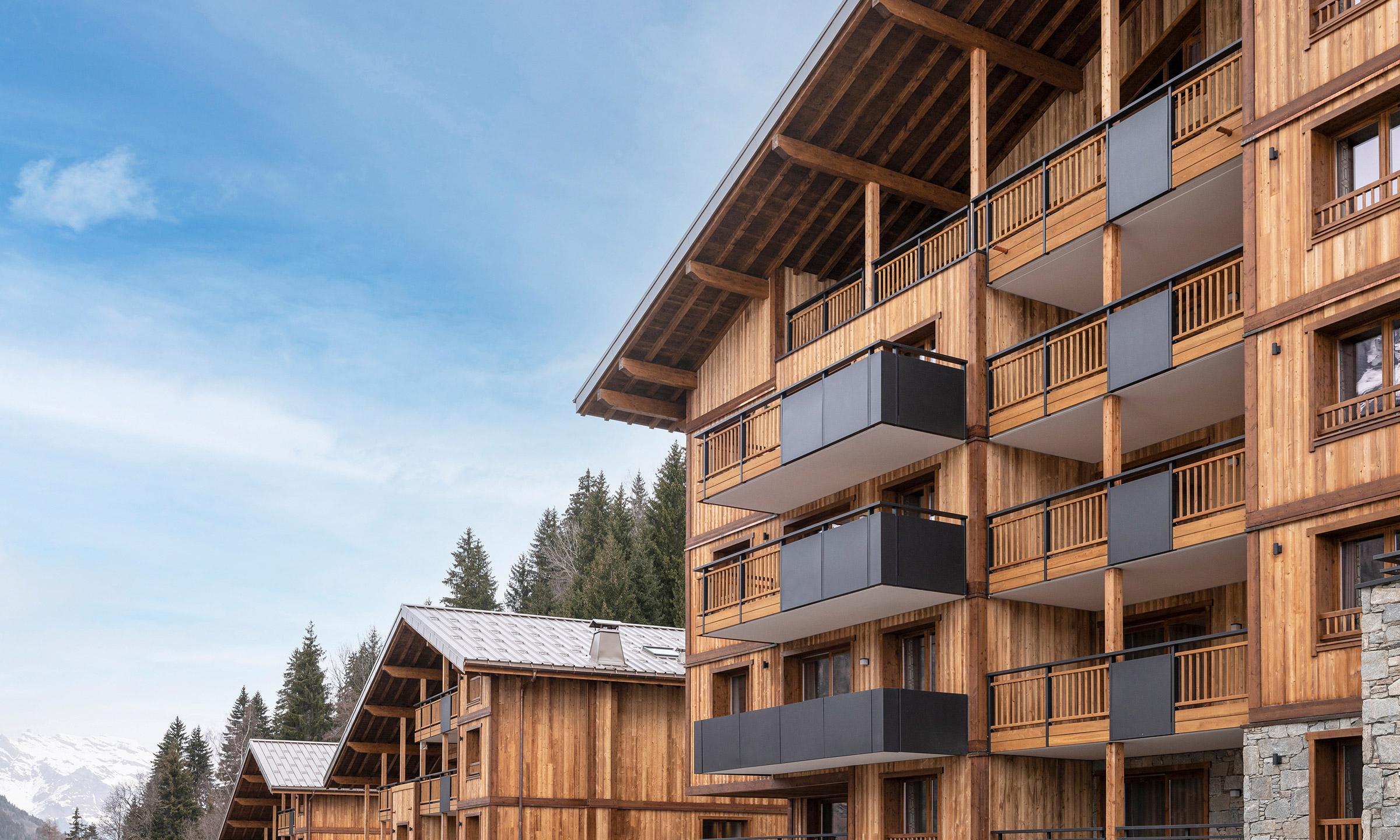 Résidence
In the heart of the highest nature reserve in France, nestled within the only protected area in the Mont-Blanc Massif, you'll find Chalets Láska. Blending mountain tradition with modernity, these human-sized chalets, designed in a cascading manner, seamlessly harmonize with their surroundings. From the welcoming entrance to the balcony offering views of the peaks, from the privacy-guarding bedroom to the conviviality-soaked living room, you'll feel right at home. For moments of sweetness, our relaxation area will welcome you with open arms.
Ski school distance
1,3 km
Distance from shops
500 m
The resort's main activities
Les Contamines-Montjoie offers an exceptional range of activities in every season. The Pontet Leisure Park entices families with its mini-golf, adventure course, and swimming beach. Nature enthusiasts will be delighted by the Contamines Nature Reserve, a preserved sanctuary housing unique flora and fauna. In winter, ski slopes stretch as far as the eye can see, while thrill-seekers can try their hand at ice climbing and paragliding. An ideal destination for an unforgettable alpine adventure.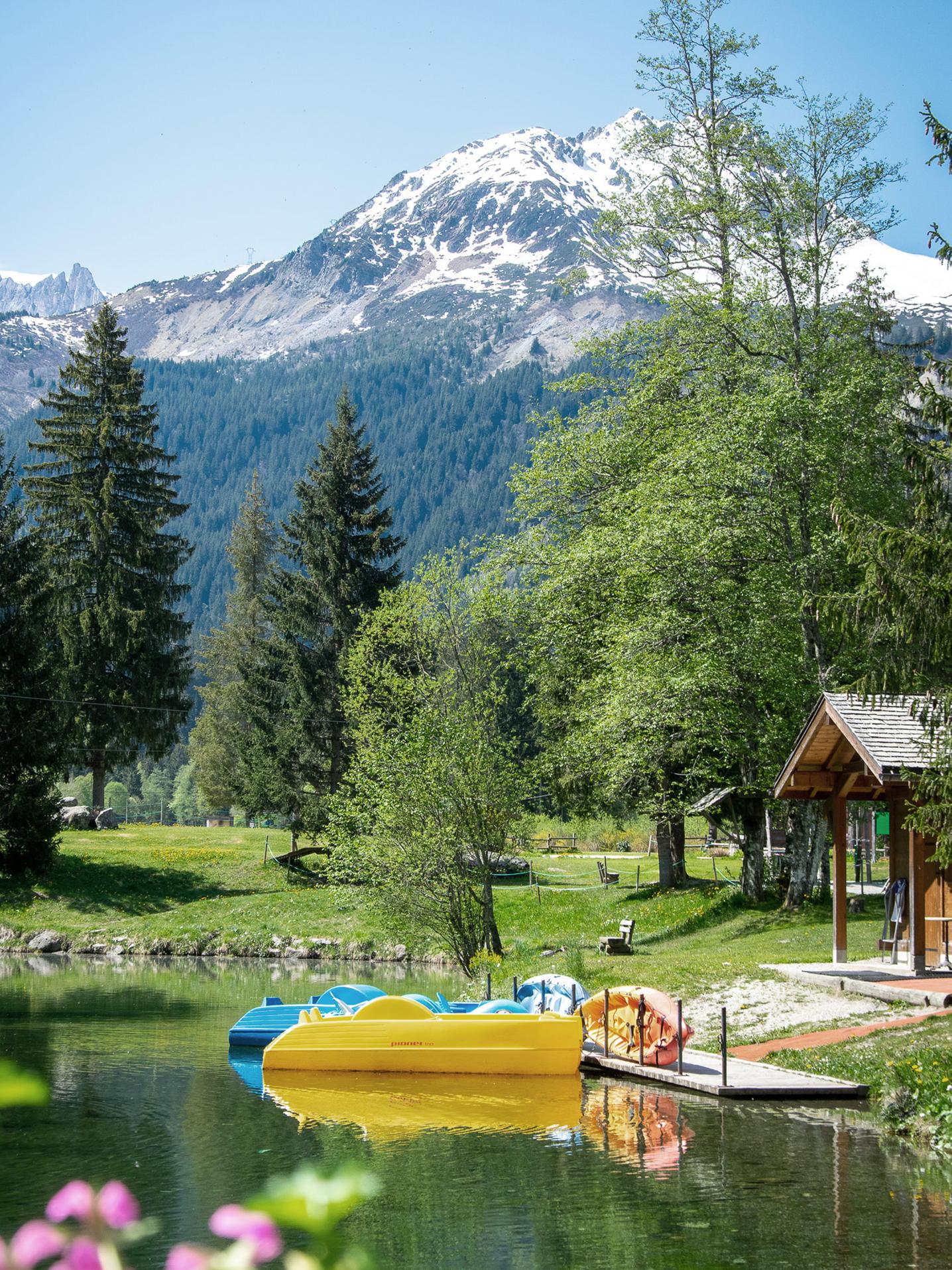 Pontet Leisure Park
On the access road to the site of Notre-Dame de la Gorge, discover the largest leisure park in the Mont-Blanc region in an exceptional setting. Over 30 hectares dedicated to relaxation and recreation, offering more than 20 activities for the whole family. Swimming lake, water area for kayaking and paddle boating, treetop adventure park, mini-golf, pony rides, archery, inflatable structures - all desires will be fulfilled, allowing parents to provide their children with a real leisure break. The park is open from early spring to late October for free (some activities are subject to on-site fees).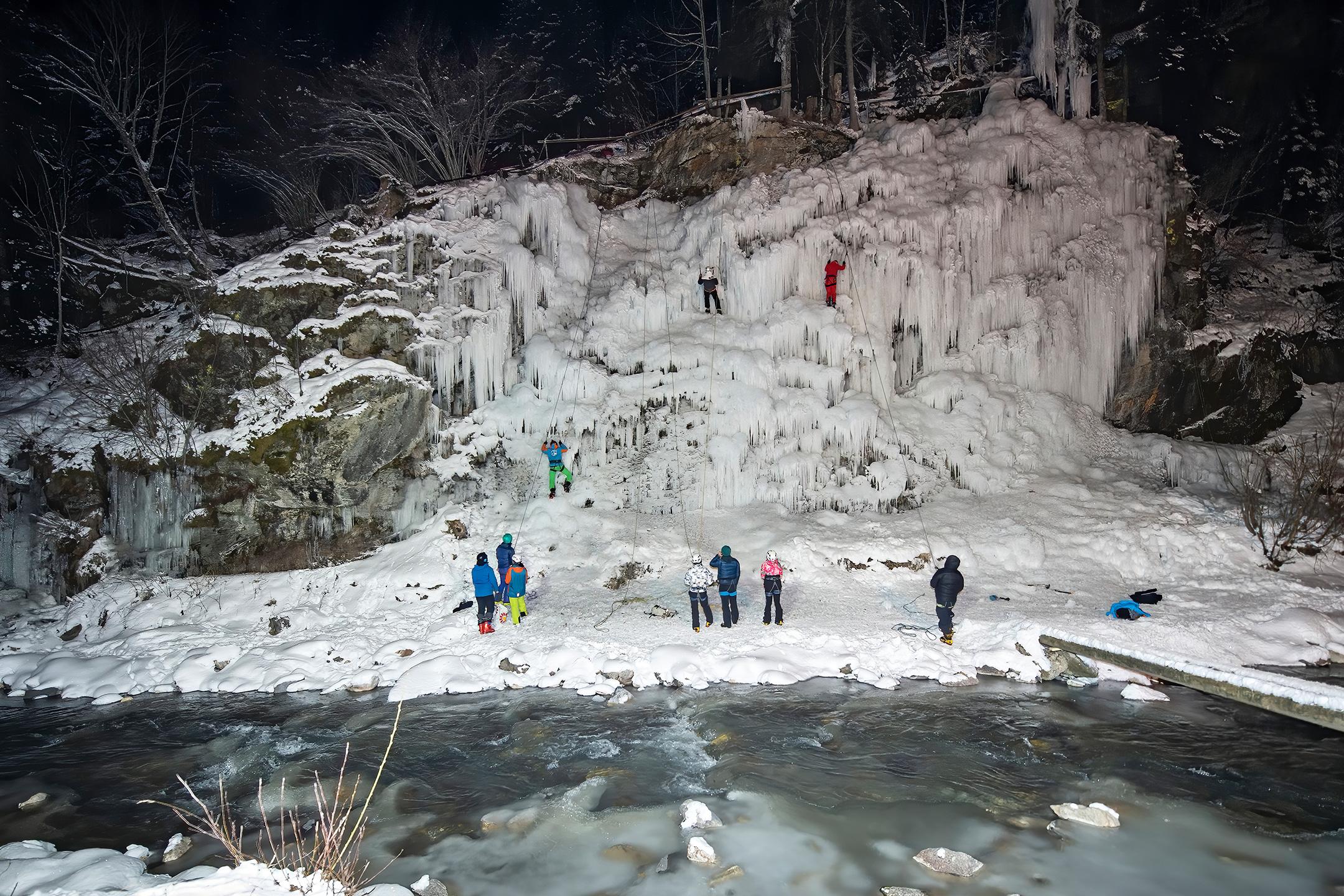 Icefall
Ice climbing is an unusual activity that involves ascending frozen formations, such as the frozen waterfalls in the Notre Dame de la Gorge area during the winter. It's in a unique and pristine setting that you can try your hand at this highly unconventional activity, either at the end of the day or as night falls. Throughout the winter, professionals offer introductory or advanced courses that span half a day or a full day to help you become familiar with the equipment (ice axes, crampons, ice screws, etc.) and learn the basic techniques before embarking on more ambitious routes.
Alpine skiing
The ski area of Les Contamines/Hauteluce enjoys exceptional sunshine and significant natural snowfall in its two valleys, Val Montjoie and Beaufortain. It offers 120 kilometers of slopes with a view of Mont Blanc at the top of the area, and then valleys, wide slopes, pine forests, chalets, and alpine farms as you descend back to the base of the slopes. By choosing the Evasion Mont-Blanc pass, you can ski not only in Les Contamines but also in Saint-Gervais, Megève, Saint Nicolas de Véroce, Combloux, and La Giettaz, covering a total of 6 domains representing 445 kilometers of slopes.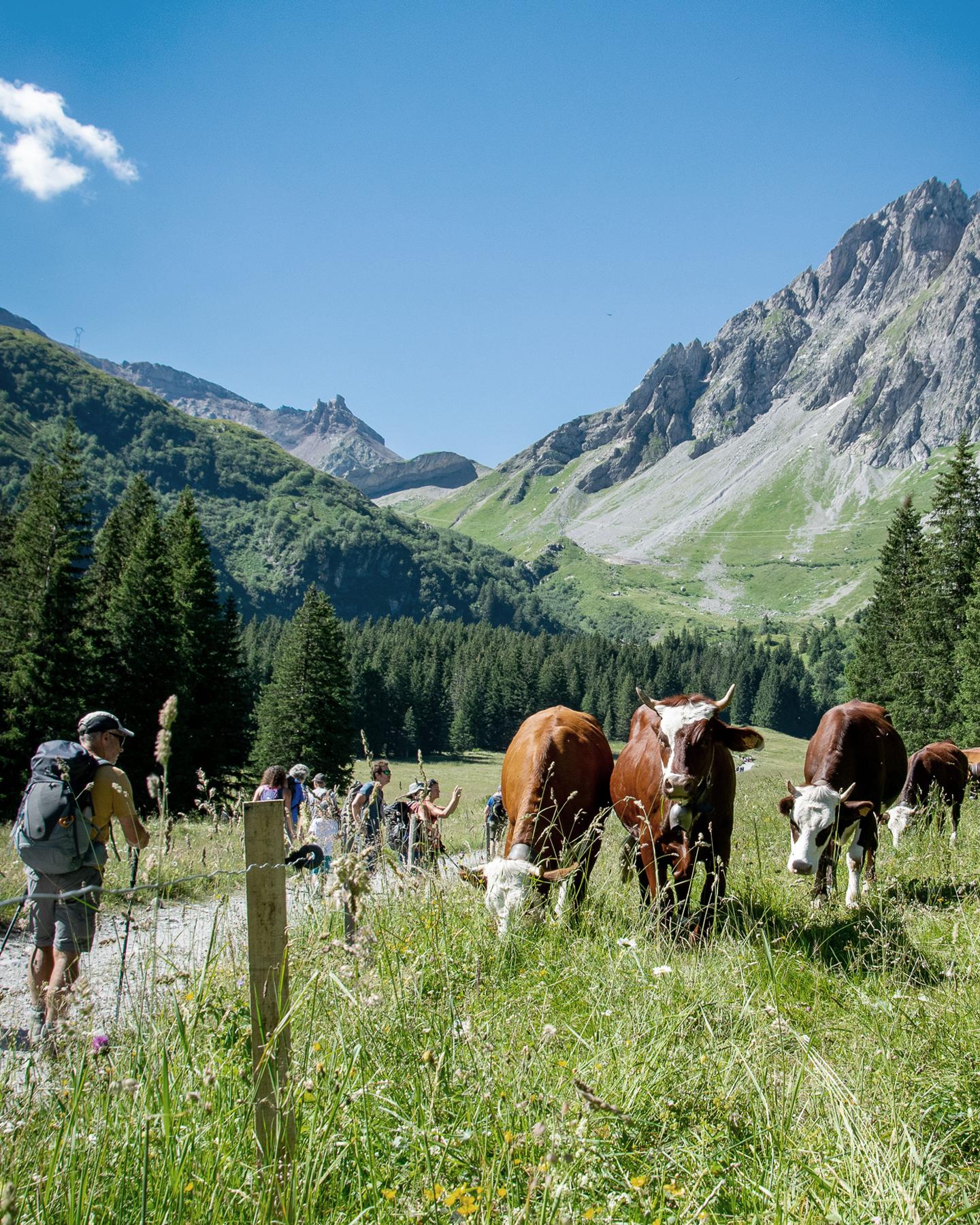 Contamines Nature Reserve
Since 1979, the Contamines-Montjoie Nature Reserve has allowed you to explore unspoiled nature over nearly 5,500 hectares. From 1,100 meters in altitude (at the village gates) to 3,892 meters (at the northern Aiguille de Tré la Tête), the highest nature reserve in France spans a vertical drop of 2,800 meters. Hiking in the heart of this area promises beautiful encounters, as the wildlife is rich and diverse: deers, roe deers, badgers, foxes, and at higher elevations, marmots, ibexes, and chamois coexist with numerous species of butterflies, dragonflies, and amphibians. Our top hiking recommendation: the Jovet Lakes, which are among the most beautiful lakes in the region, at the foot of Mont Tondu, in the heart of the Contamines-Montjoie National Nature Reserve, at an altitude of 2,174 meters. Although not overly challenging, it does require a commitment of over 14 kilometers. Please note that since the hike takes place in the Contamines-Montjoie Nature Reserve, access with dogs is regulated. They are allowed as long as they are kept on a leash.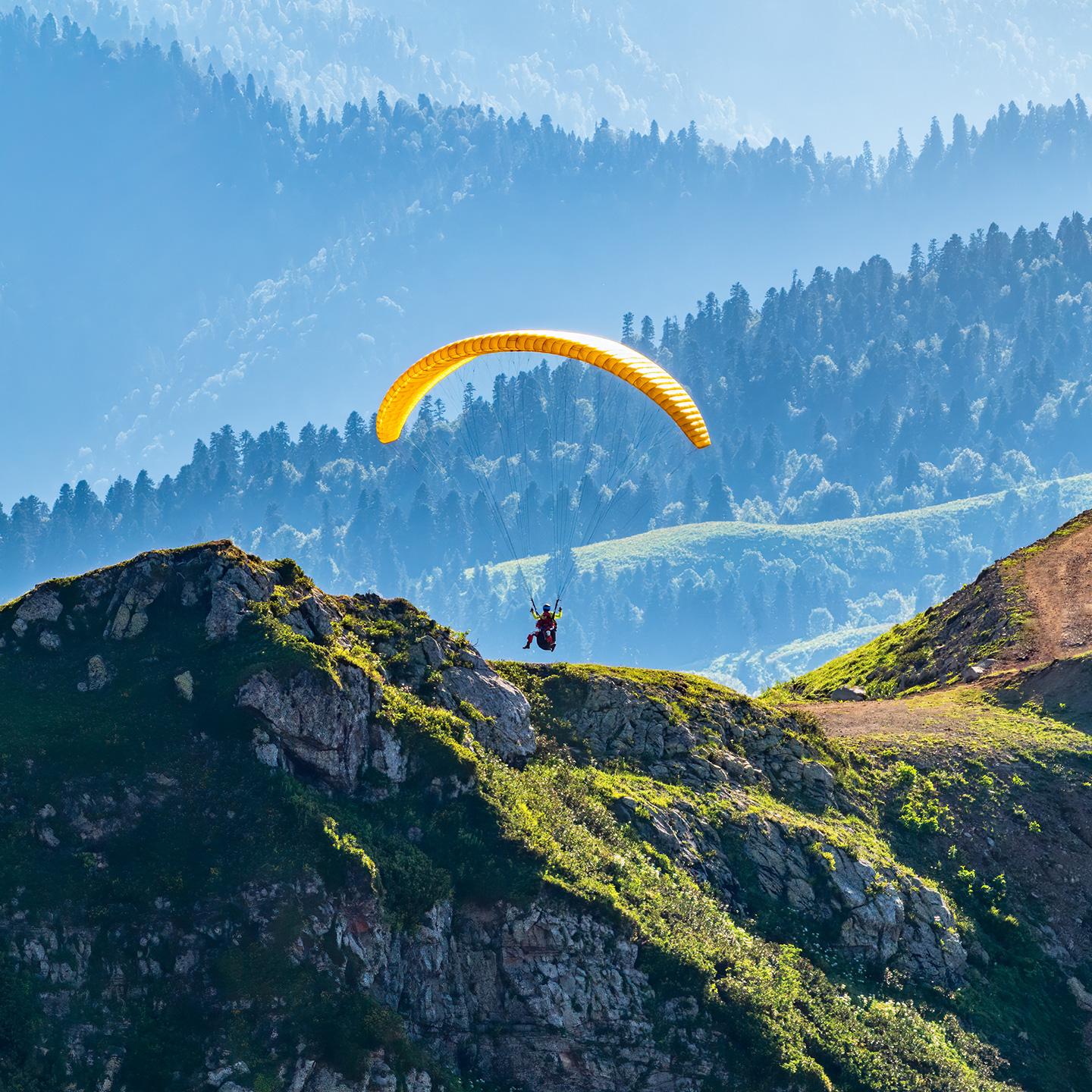 Paragliding
Summer or winter, paragliding is an experience that will leave only pleasant memories for those who dare to take the leap, as the view facing Mont Blanc remains spectacular. You take off from the mountainside and let the wind guide you, seated in a harness with a paraglider wing arched above your head. Paragliding doesn't require specific physical fitness, but the fear of heights can quickly become a barrier to taking the plunge. Several introductory flight options are available from Les Contamines, with elevation differences ranging from 300 to 1200 meters depending on the selected starting point, and the possibility of landing on skis or a snowboard in winter. A souvenir video will capture and commemorate this unforgettable moment.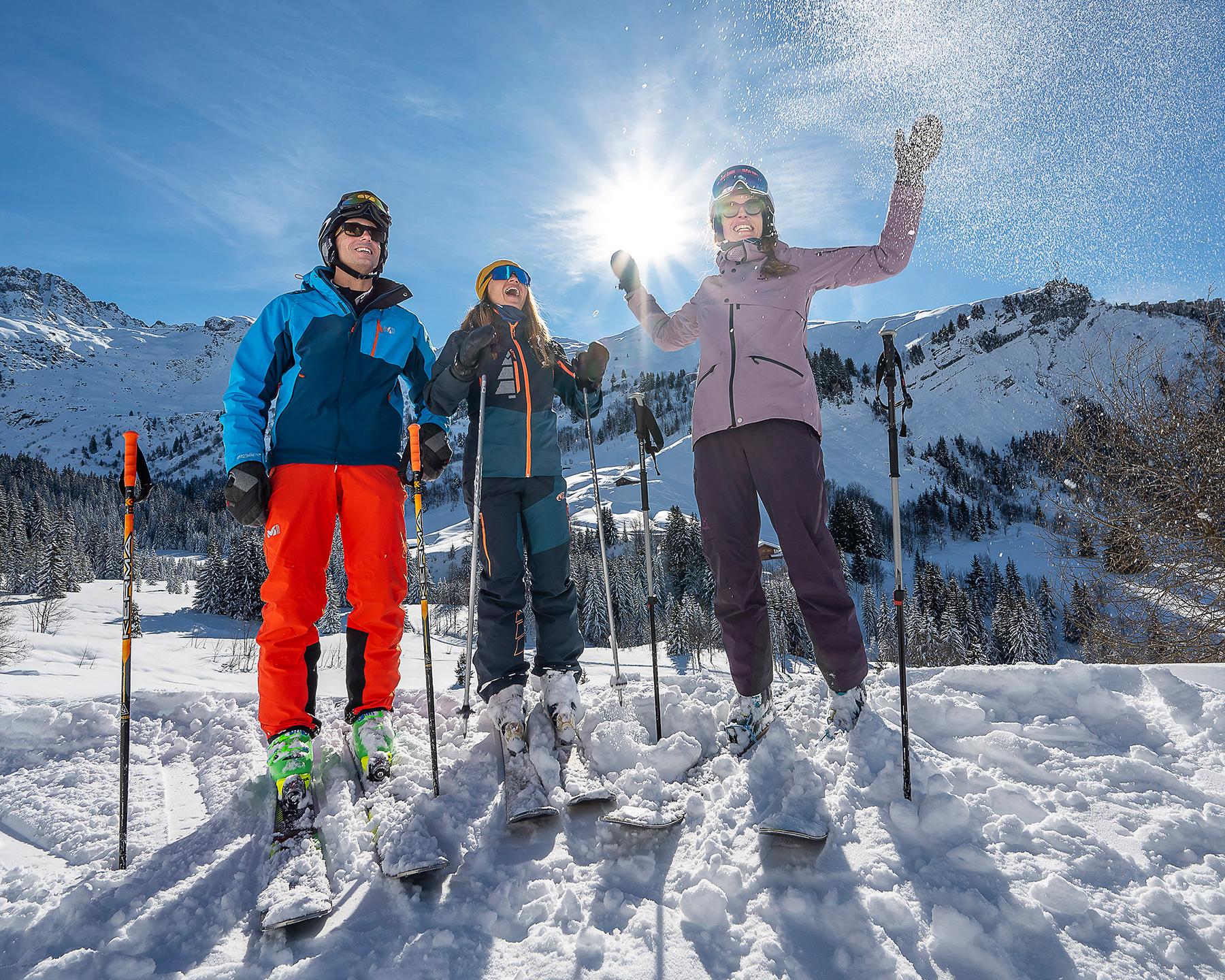 Ski touring and cross country
The cross-country skiing area in Les Contamines encompasses 25 kilometers of well-marked, groomed, and tracked trails. Accessible from the first snowfalls, it becomes a favorite playground for both cross-country skiers and biathletes. Numerous national and international competitions are held here on a regular basis, and top young biathletes train here throughout the winter. For those who love vast open spaces, the off-piste sector of Les Contamines allows for a descent of over 1,300 meters in altitude from the top of the ski lifts, providing guaranteed thrills and a sense of escape. Don't hesitate to enlist the services of mountain professionals to accompany you, as they are the most qualified to ensure your safety.