Destination
Le Grand Bornand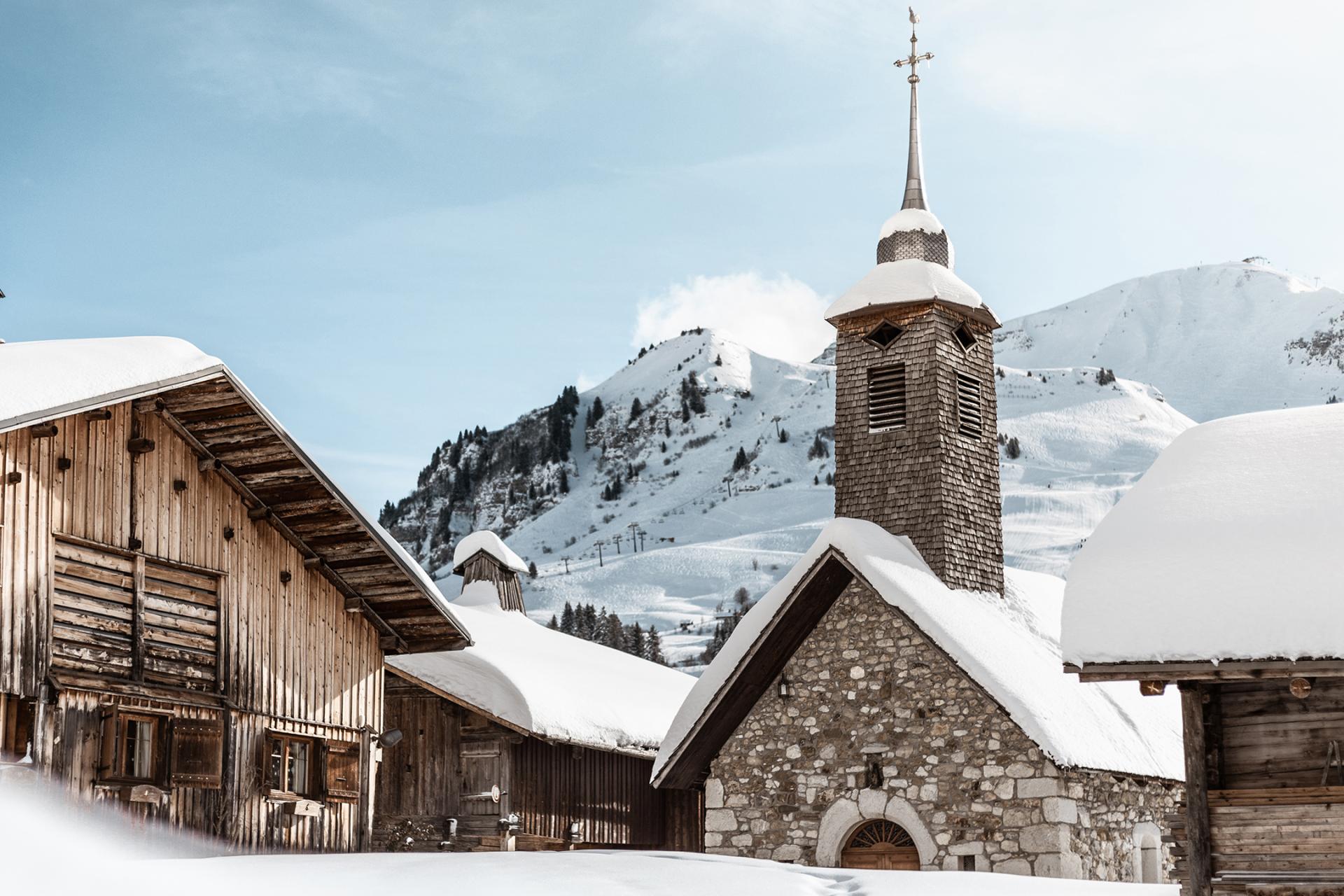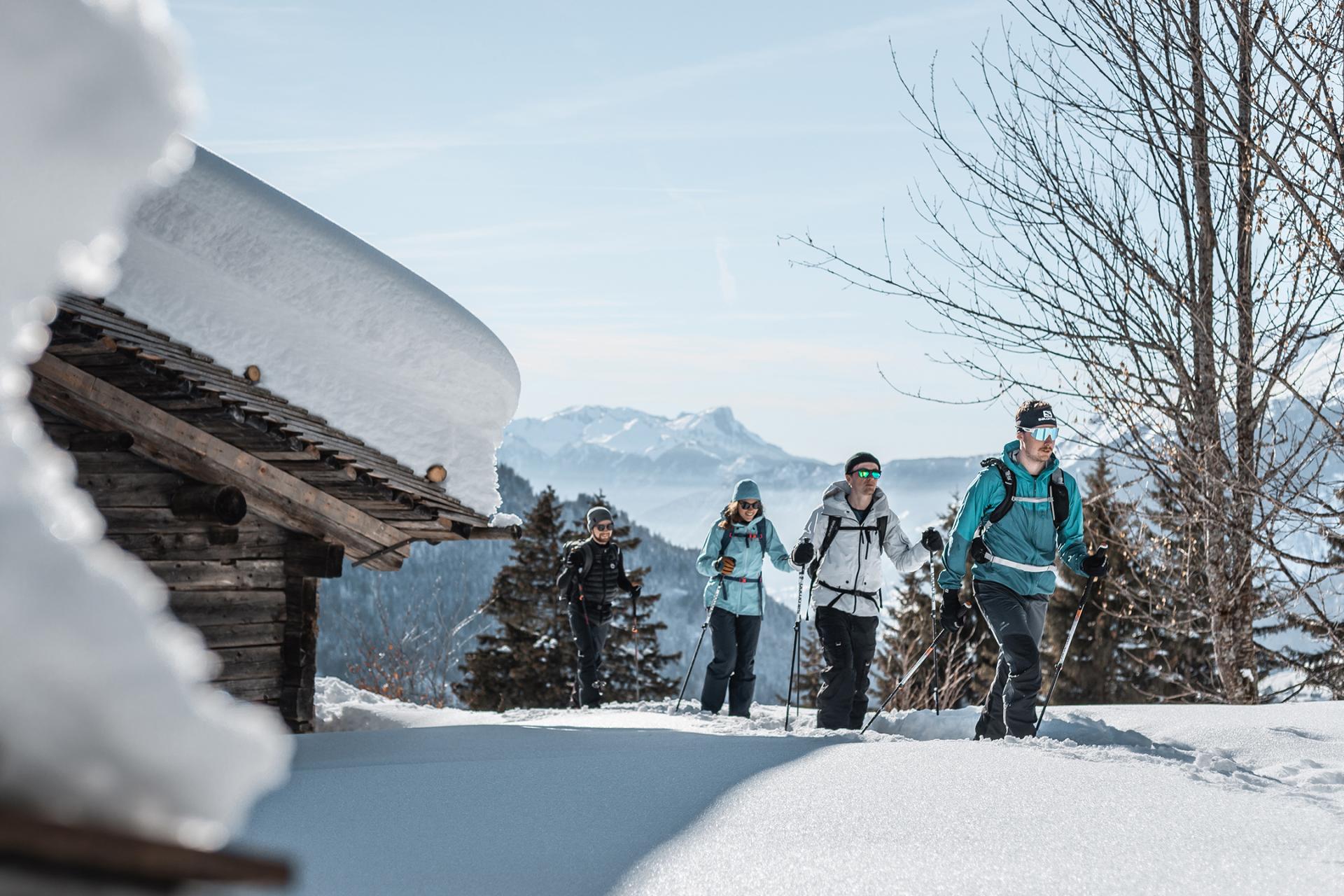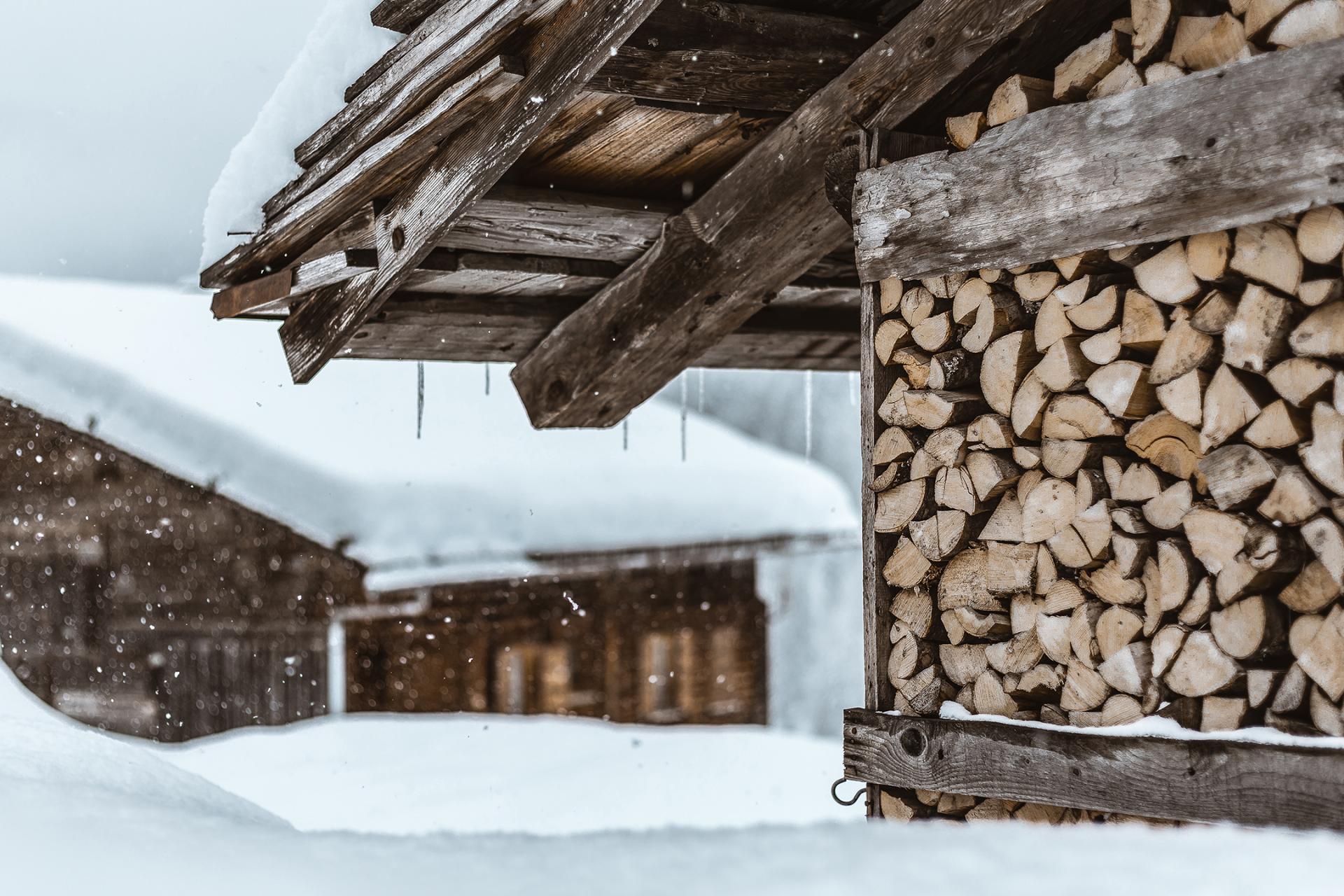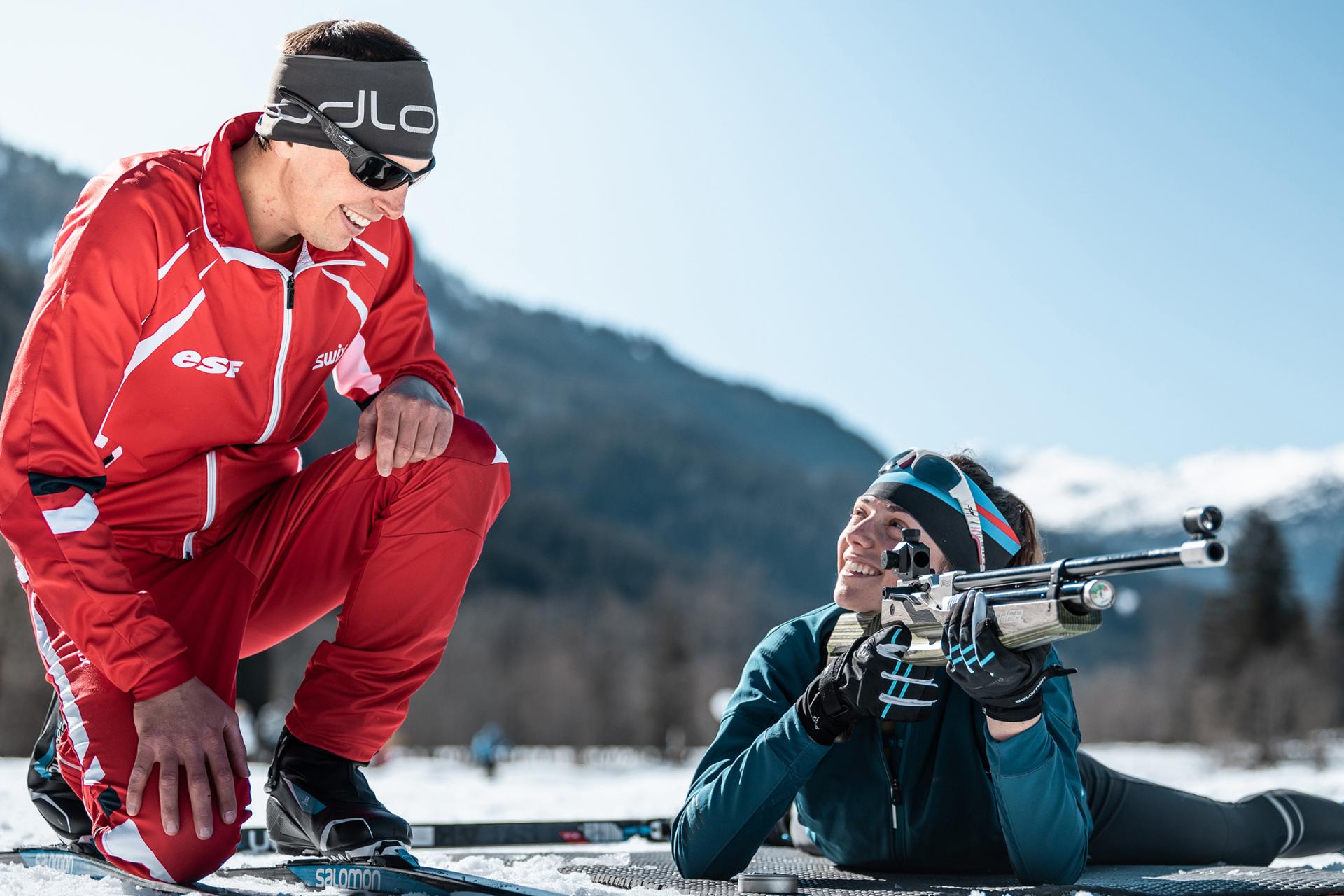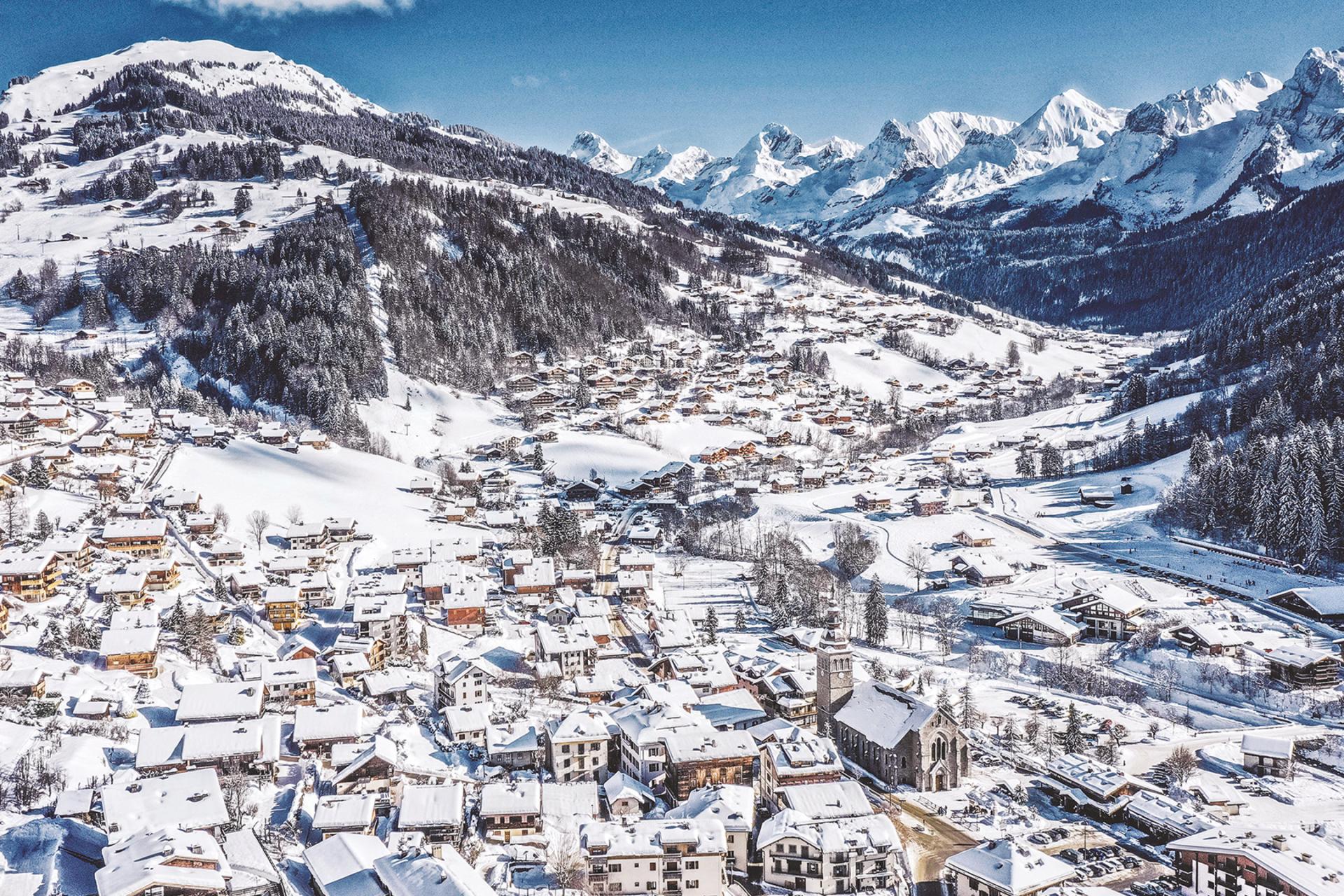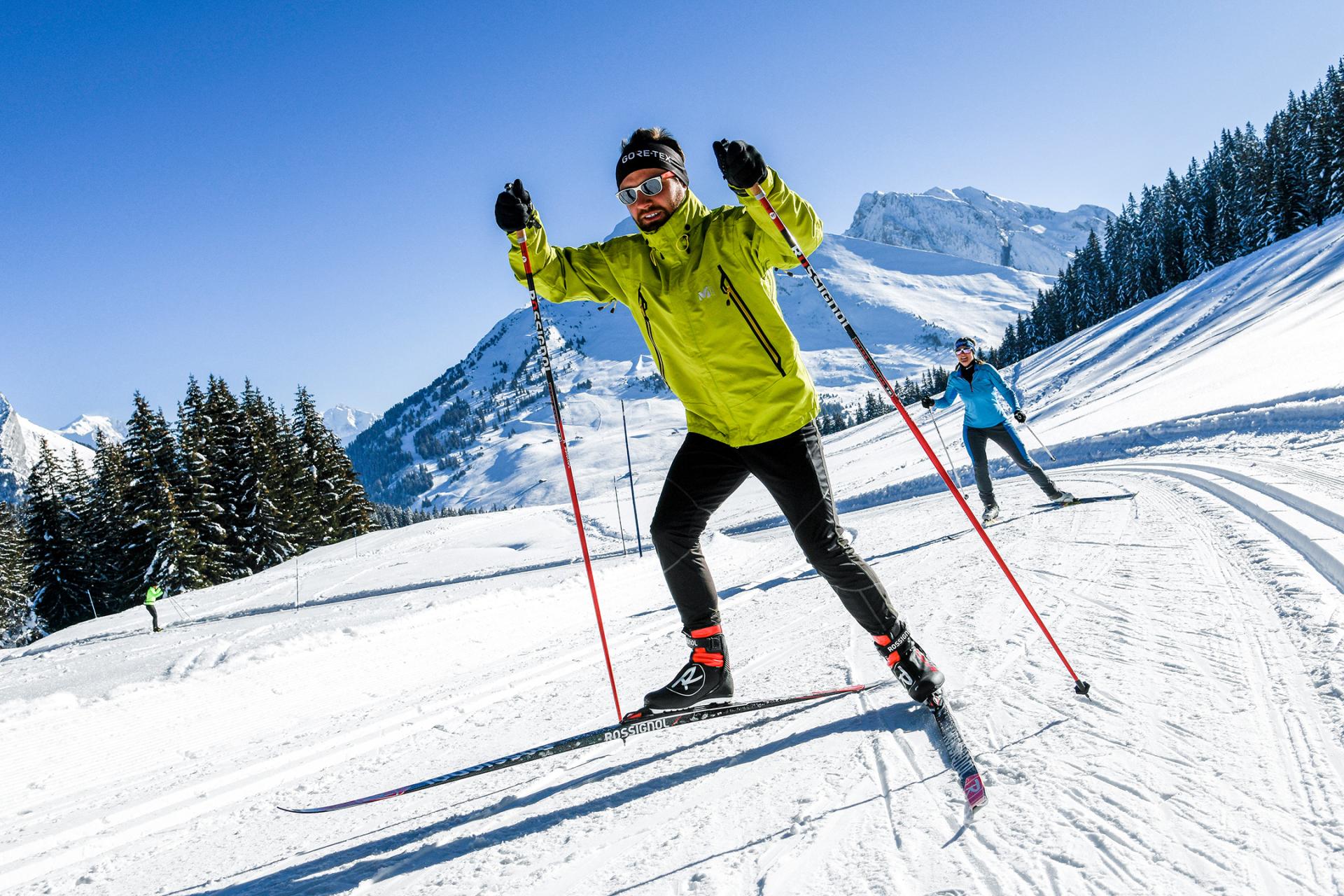 Friendly destination for family adventures
In the heart of Massif des Aravis, Le Grand-Bornand offers the perfect balance between traditional charm and mountain adventure. This Alpine village seduces visitors with its picturesque chalets and breathtaking scenery. In winter, the immaculate ski slopes and friendly atmosphere are a delight for winter sports enthusiasts. In summer, hiking trails unveil breathtaking panoramas, while the village vibrates to the rhythm of festivals and events. Le Grand-Bornand proudly celebrates its traditions and Savoyard cuisine, offering a memorable alpine experience, full of gentleness and adventure.
3 available establishments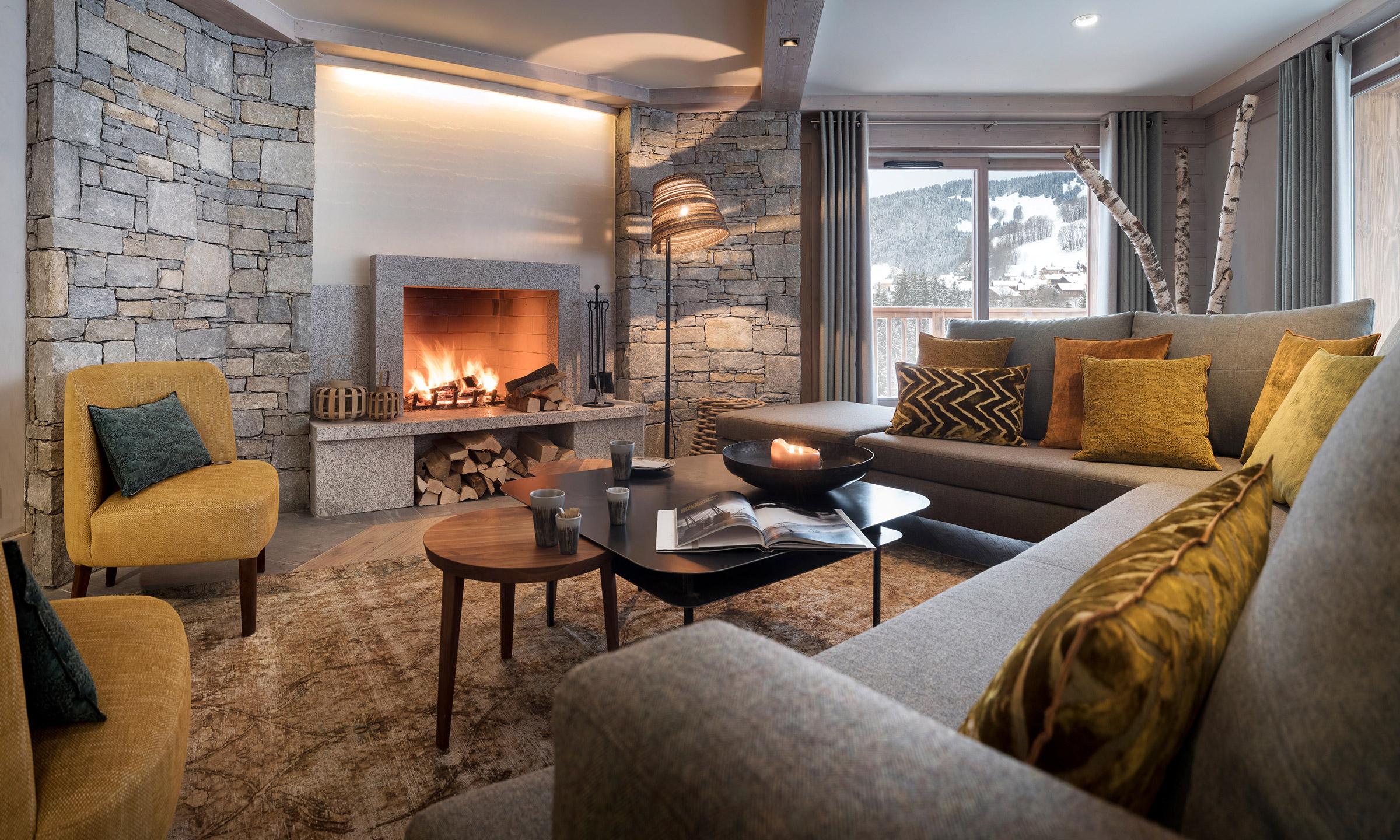 Résidence
Roc des Tours, at an altitude of 1,300 metres in the heart of the Aravis massif, sits at the foot of the slopes in the family-friendly village of Chinaillon, part of the Grand-Bornand ski area. The three large chalets, arranged in a staircase, benefit from generous sunshine, exceptional panoramic views and direct access to the slopes. After a day in the fresh air, allow yourself a moment of relaxation in the residence's wellness areas, before returning to the comfort of your apartment. In a pure, mineral setting, combining wood and stainless steel, refinement and practicality, the spacious apartments are ideal for two people or family.
 
Distance from shops
Town center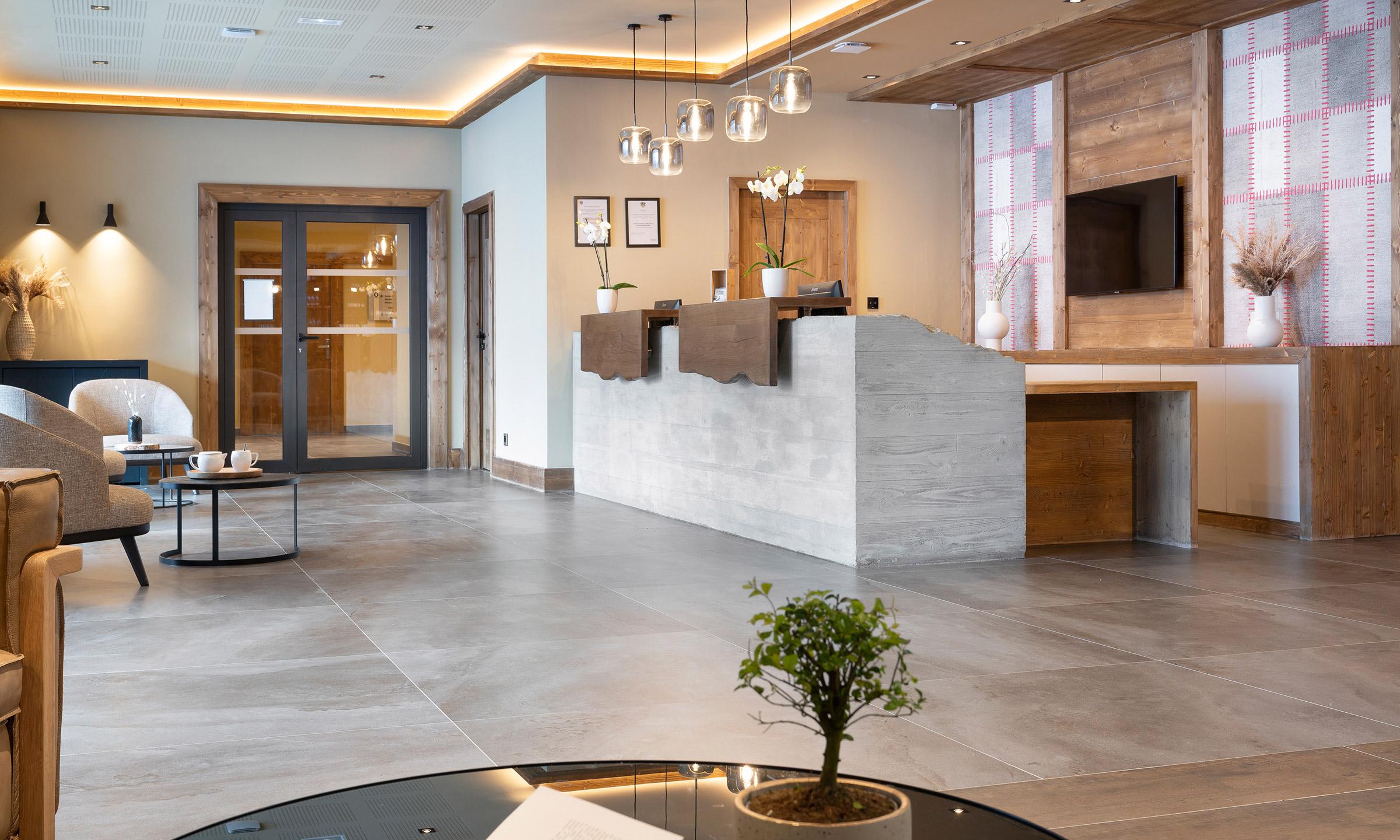 Résidence
Overlooking Le Grand Bornand, close to the La Joyère and Rosay cable cars, Chalets de Joy are the perfect compromise to combine beautiful getaways in the Aravis Massif and leisurely strolls in the village center. These three chalets, blending modernity and authenticity, house fully equipped apartments with spacious volumes and a warm atmosphere, all extended by large balconies that connect you directly to a preserved nature. After a day outdoors, everyone can savor a moment of sweetness in our wellness area.
Ski school distance
500 m
Distance from shops
750 m
The resort's main activities
Le Grand-Bornand is a paradise for outdoor enthusiasts. In summer, its mountains offer winding mountain bike trails and breathtaking hikes for all levels. "Au Bonheur des Mômes" festival delights families with shows and artistic activities. Gourmets will discover the factory that makes Reblochon, the emblematic Savoyard cheese. In winter, the resort transforms into a downhill skiing paradise with its well-groomed slopes, while cross-country skiing and biathlon appeal to Nordic sports enthusiasts. Le Grand-Bornand is the perfect blend of nature, culture and Savoyard traditions, making it a versatile and captivating destination for visitors of all interests and ages.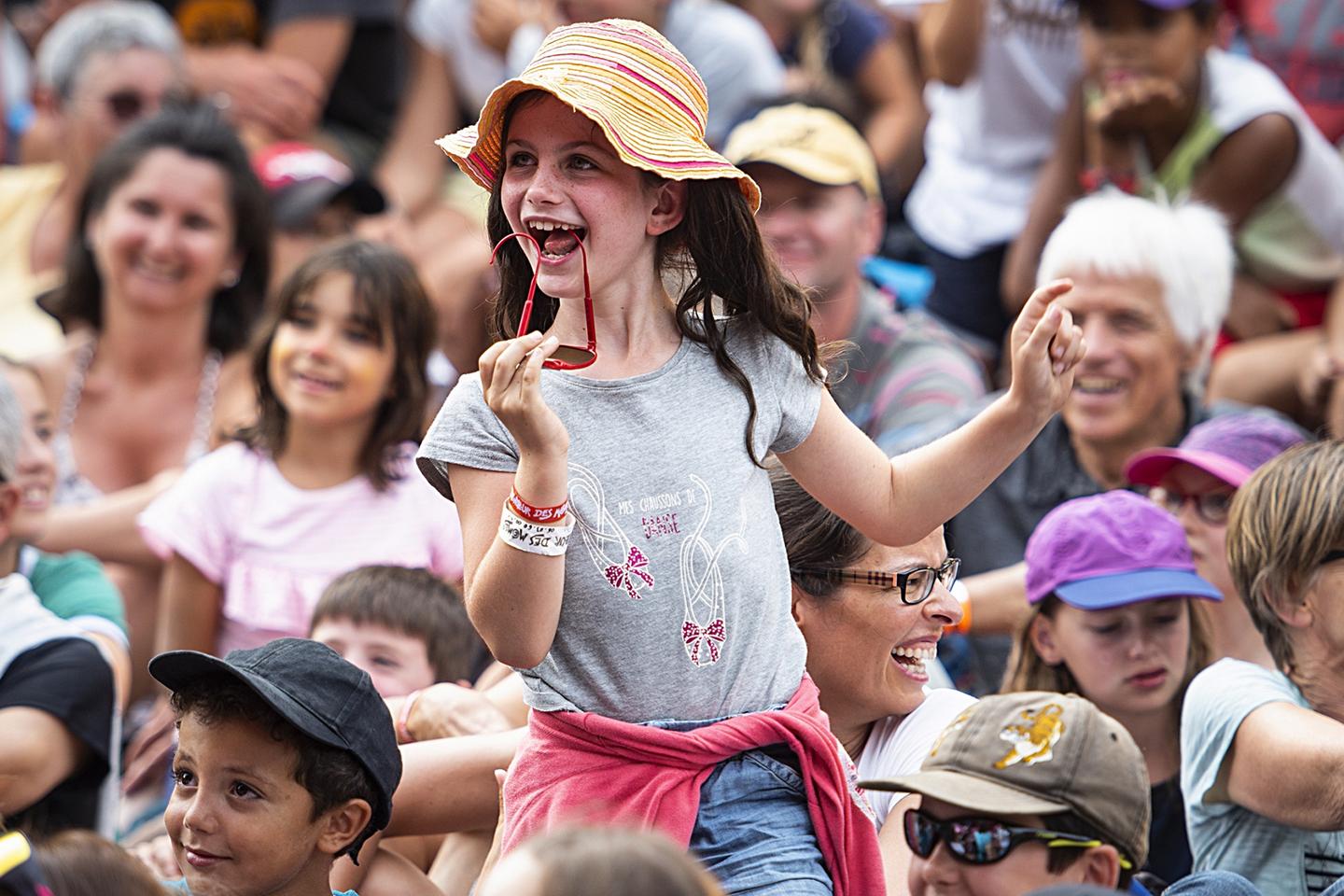 Au Bonheur des Mômes
For over 30 years, "Au Bonheur des Mômes" festival has been taking place over 5 days in August, offering over 300 performances in 22 venues scattered around the village of Le Grand-Bornand and at Le Chinaillon. The festival features a wide range of entertainment, including theaters, street arts, circuses, storytelling, puppets, wooden games, merry-go-rounds, reading tents, workshops and more. During the festival, the village is pedestrianized, creating a vibrant and festive atmosphere for visitors of all ages to enjoy a diverse array of artistic and cultural experiences.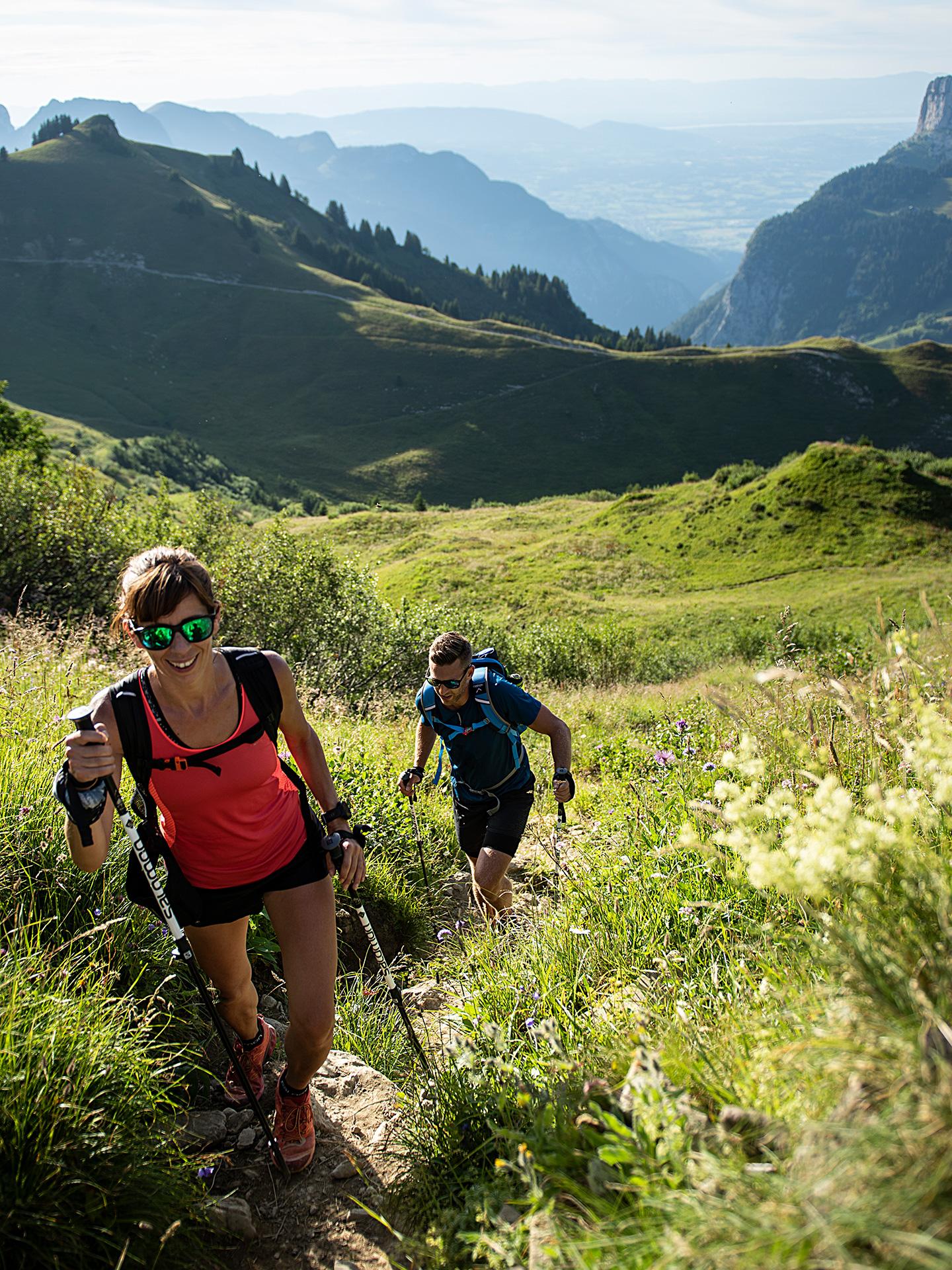 Hiking
In summer and winter alike, Le Grand-Bornand offers over 160 kilometers of marked hiking trails. Family favorites include "La Clé des Annes", where you can taste potato fritters along the way, and Lac de Peyre, where you can discover the flora and fauna of the region. For the more experienced, the Compagnie des Guides offers more technical itineraries, such as the assault on the Pointe Percée, or themed hikes, such as the discovery of ibex, marmots, farm visits and Reblochon cheese tasting.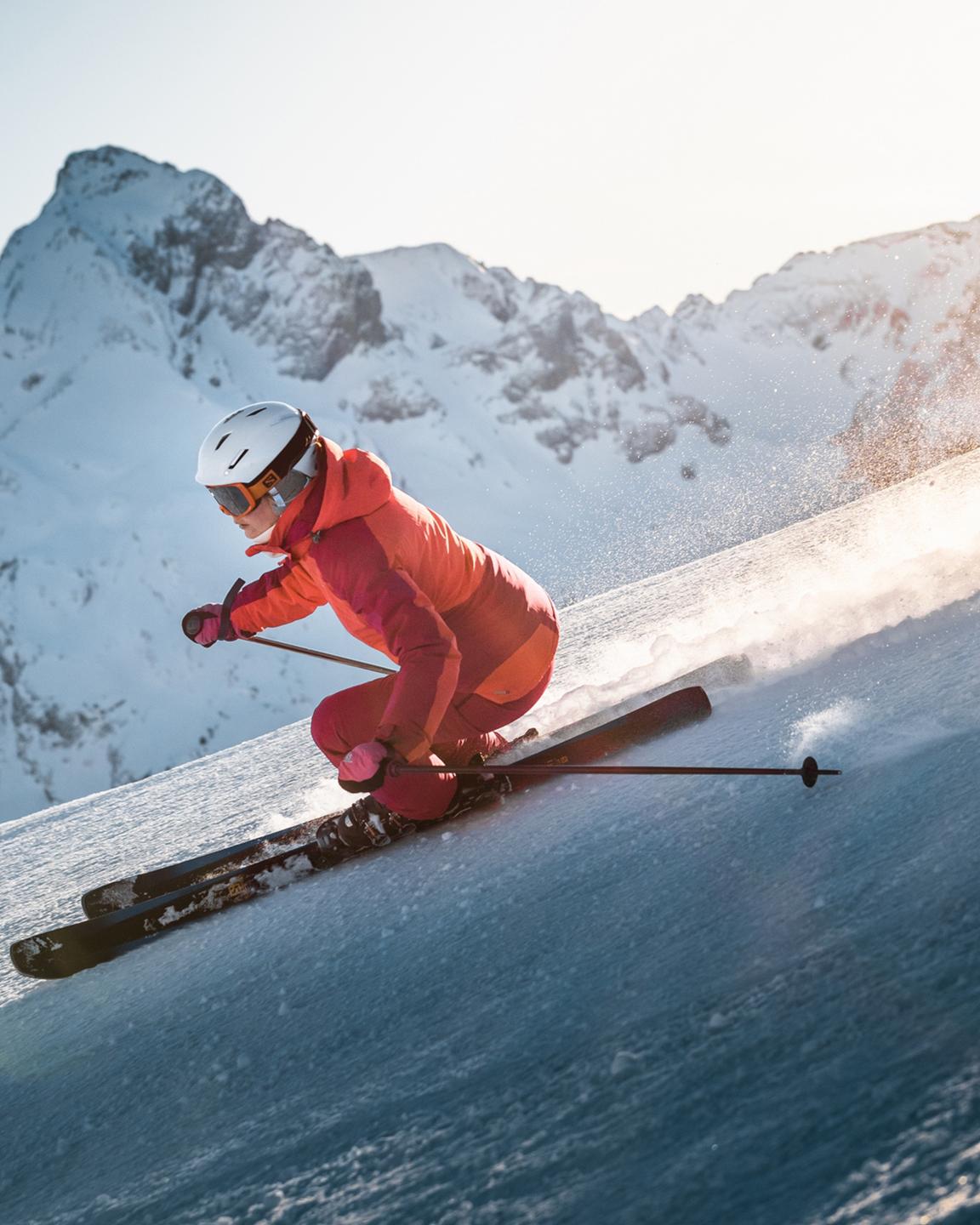 Alpine skiing
Le Grand-Bornand is a top-ranked family ski destination, offering the charm of a traditional mountain village along with the facilities of a first-class resort. Facing the stunning Aravis mountain range, Le Grand-Bornand boasts 84 kilometers of ski slopes catering to all levels and is serviced by 24 lifts. The resort spans two altitudes: at 1,000 meters, you'll find Le Grand-Bornand Village, a typical Savoyard village with its grenette, church, shops, and two gondolas providing access to Le Chinaillon. Le Chinaillon, located six kilometers higher up on the Col de la Colombière road at 1,300 meters, is the main departure point for downhill skiing, offering a variety of slopes for winter sports enthusiasts to enjoy.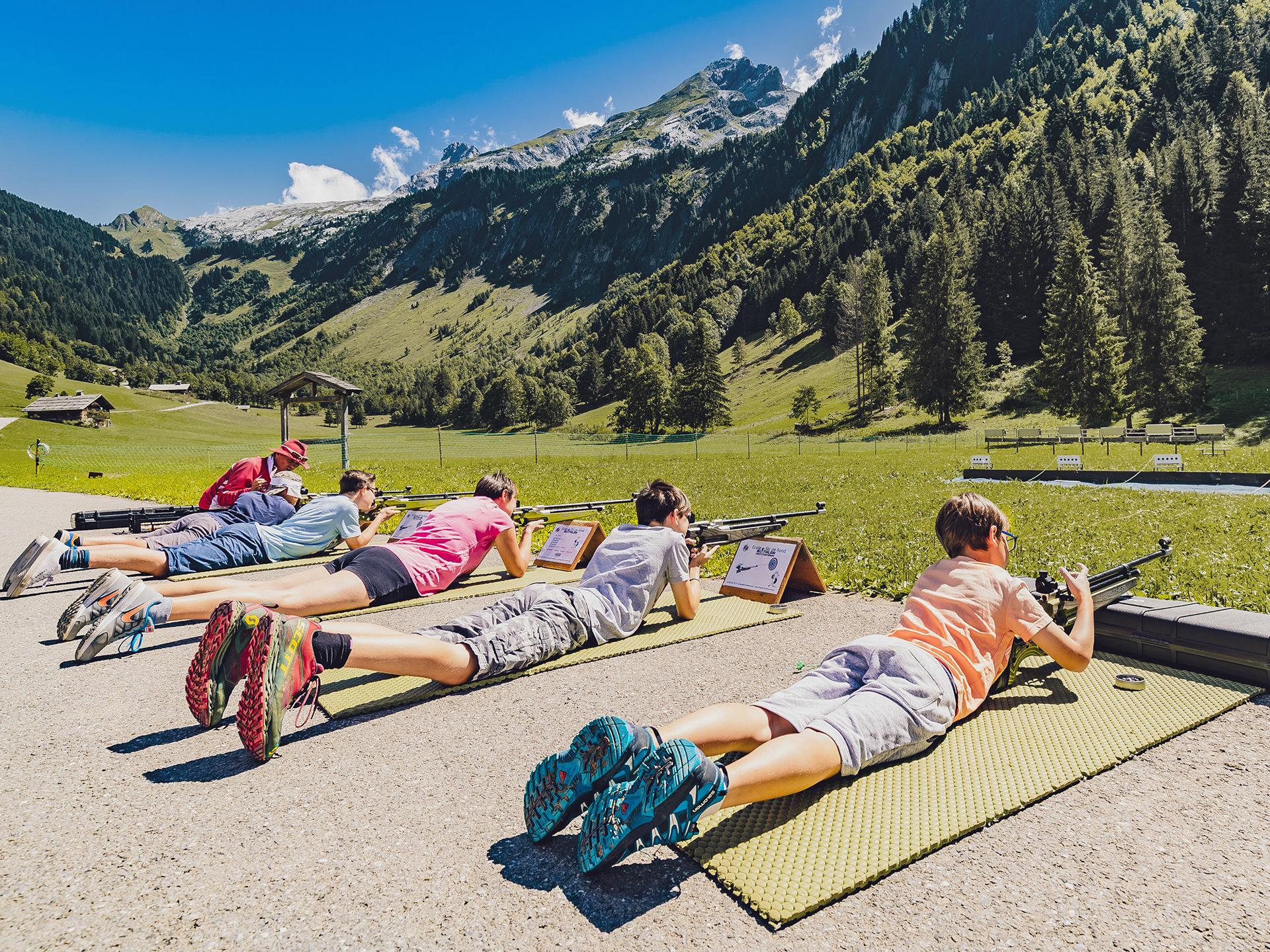 Cross-country skiing and biathlon
Le Grand-Bornand is a land of champions, offering 75 kilometers of Nordic ski trails between the village and the Bouchet valley. Olympic medallists Roddy Darragon and Sylvie Becaert have trained here. The resort has regularly hosted Biathlon World Cup events in mid-December. The resort offers 12 varied loops, from 1 to 15.5 km, from green to black runs and 2 biathlon stadiums (cross-country skiing and shooting) at Les Plans in the Bouchet valley and at the Sylvie Becaert stadium in the heart of Grand-Bornand Village. Beginners can choose to start at Les Plans or Lormay in the Vallée du Bouchet, where the slopes have suitable profiles. Shuttle buses run every 30 minutes from the village.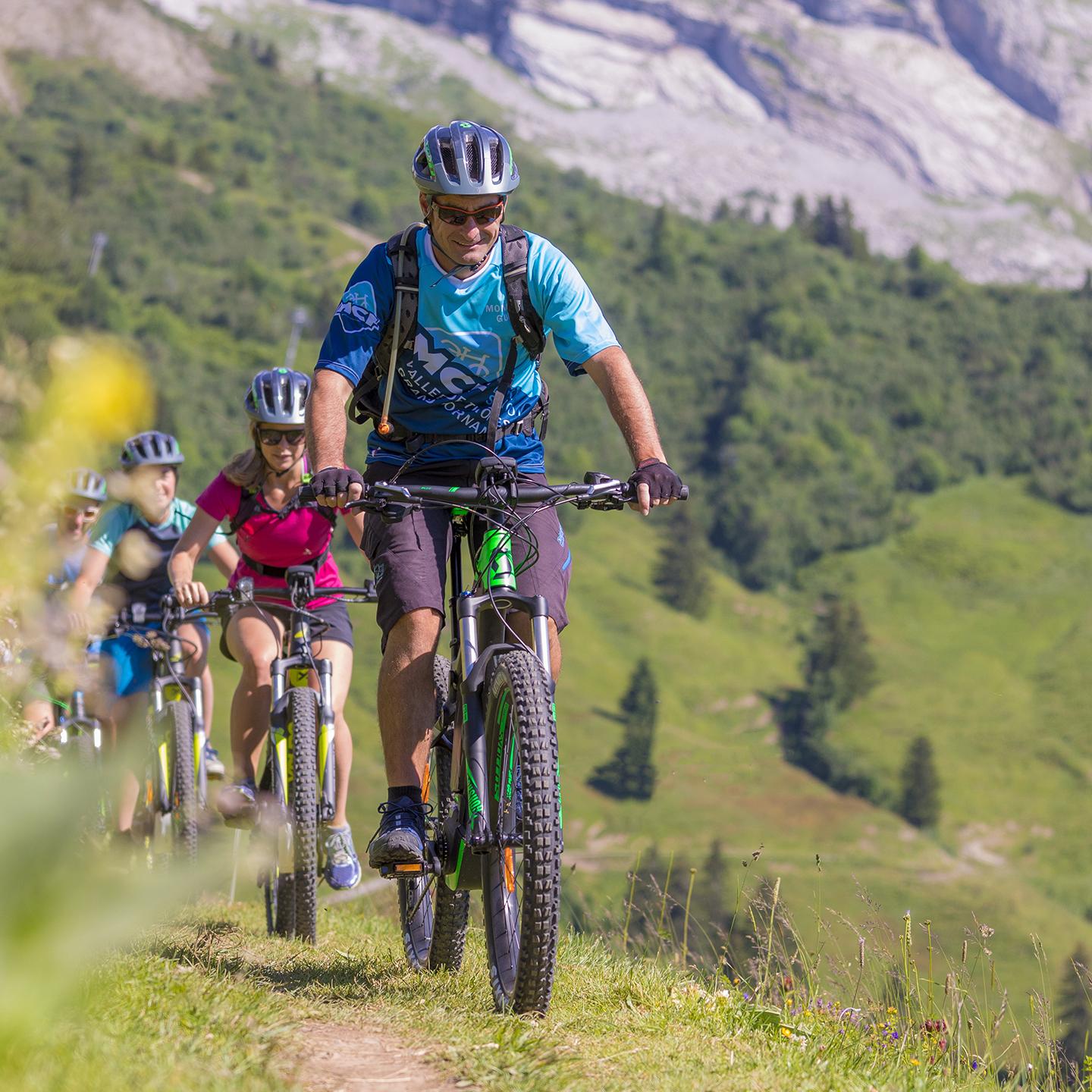 Mountain biking
The Grand-Bornand mountain biking area boasts 178 kilometers of marked trails and 16 itineraries of varying degrees of difficulty. If you extend your exploration to the Aravis region, you will have access to a total of 250 kilometers of trails, allowing you to discover the region's heritage and wide-open spaces. Whether you prefer classic mountain bikes or electric bikes, they can be rented by the day or by the week. Additionally, route maps are available for purchase at the tourist office.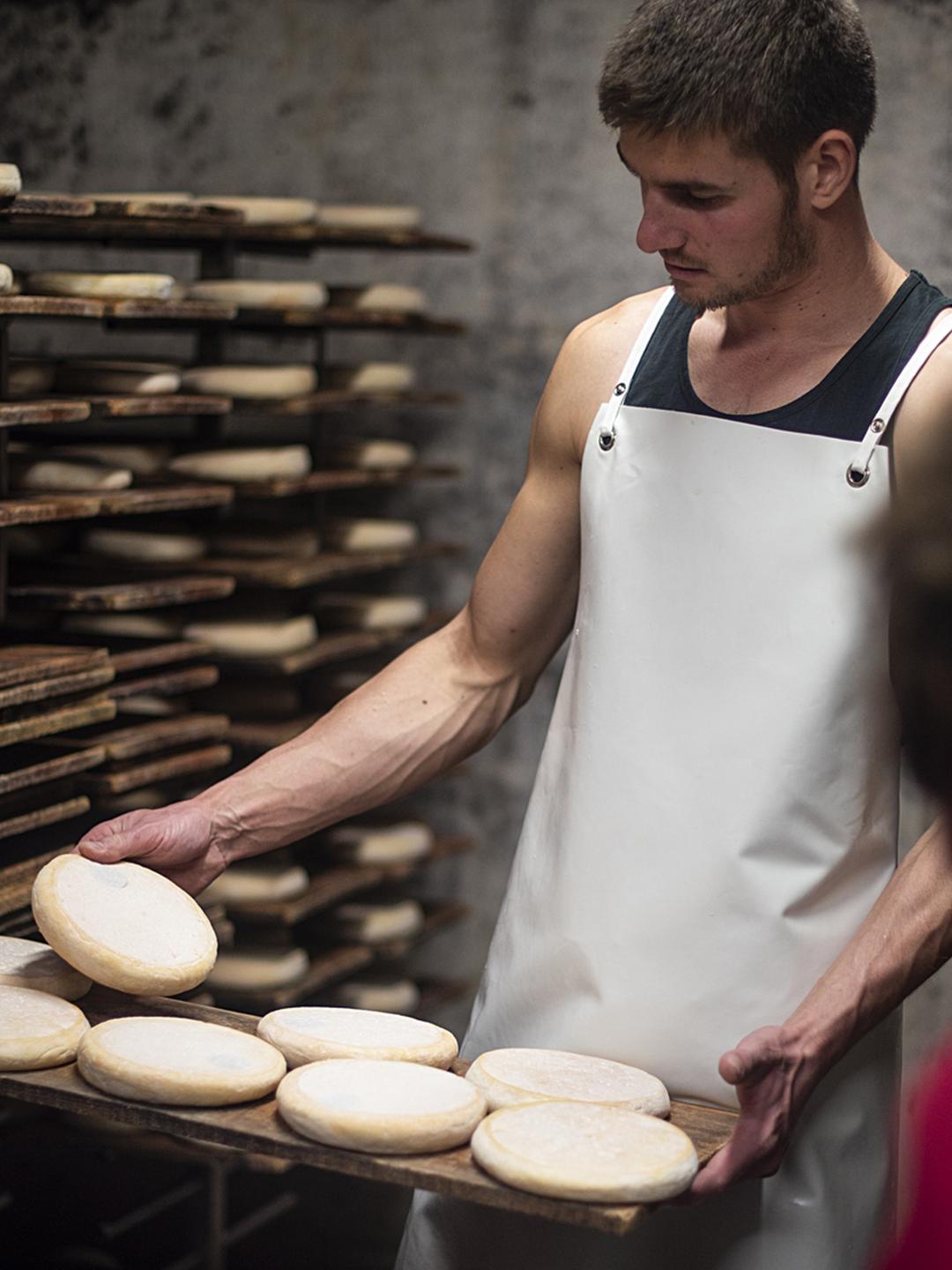 Factory of Reblochon
In Le Grand-Bornand, there are 2,000 cows for just over half the population, and the commune produces over half the annual production of farmhouse Reblochon. It's the largest agricultural commune in Haute-Savoie, Le Grand-Bornand has been the cradle of farmhouse Reblochon since it first appeared in the 13th century. Discover the secrets of Reblochon cheese-making and life on the farm and in the mountain pastures on a guided tour, followed by a tasting session. Reblochon can be enjoyed at any time of year, in reblochonnade, tartiflette, burger, but also more unexpectedly in makis, terrines or aperitif verrines.