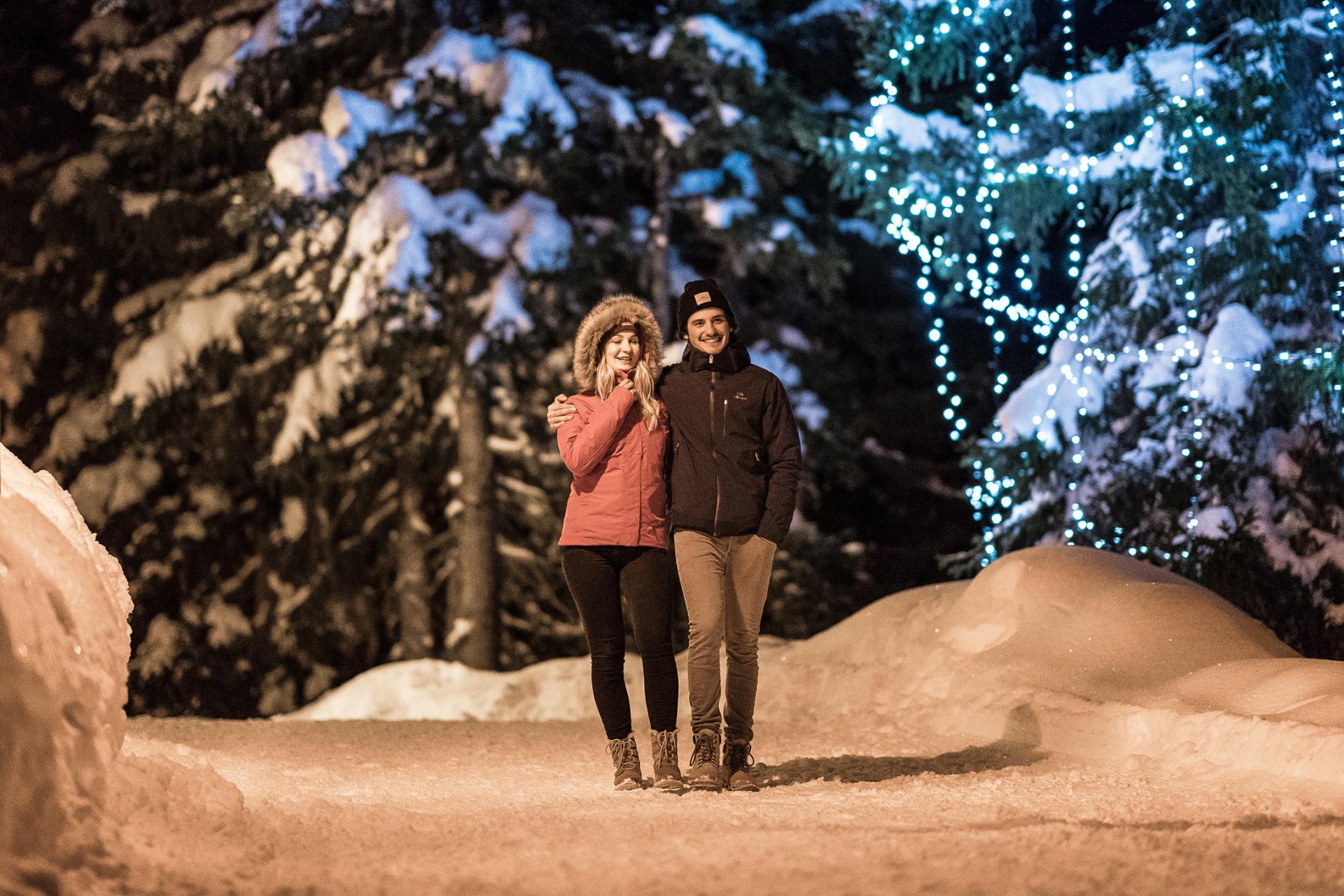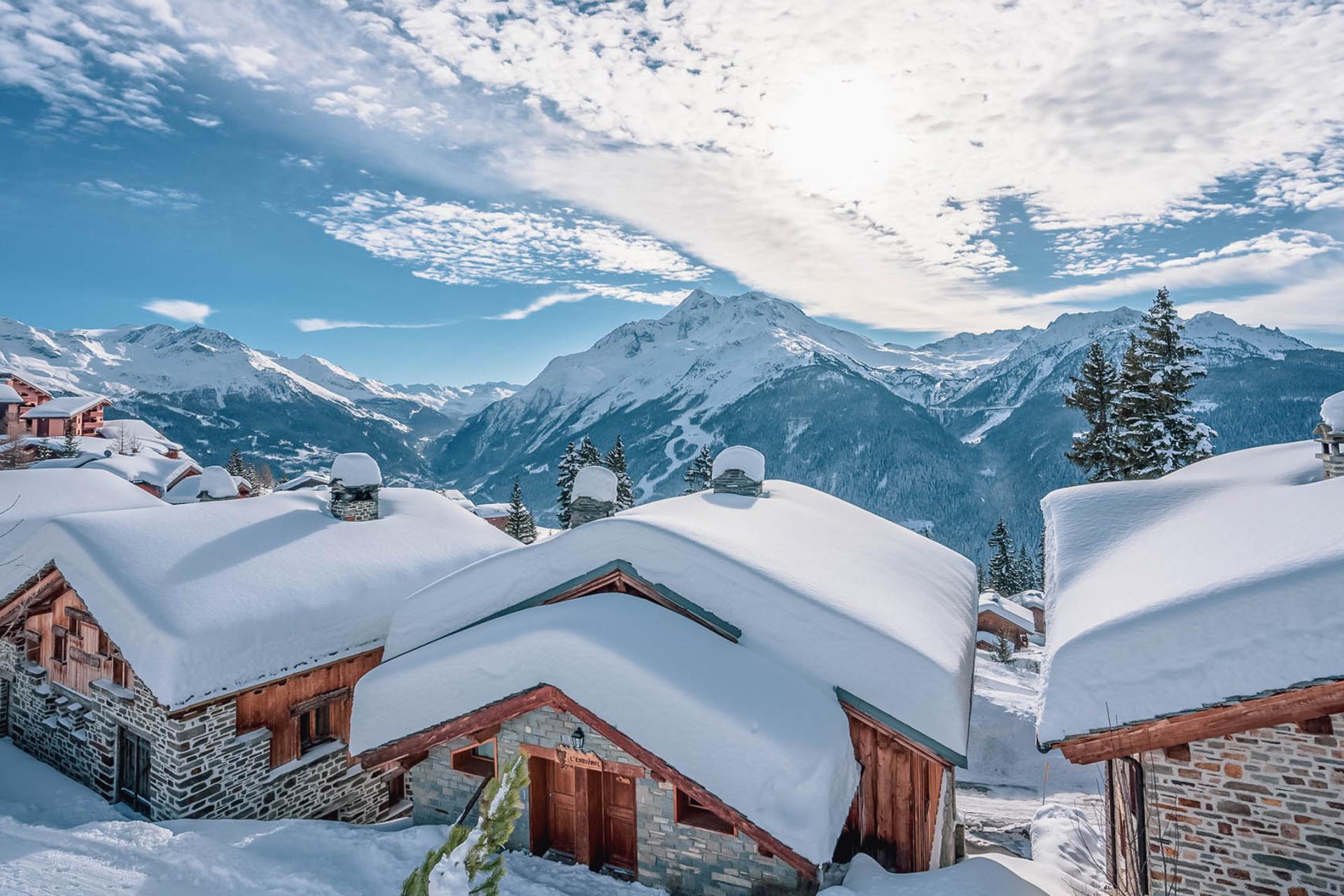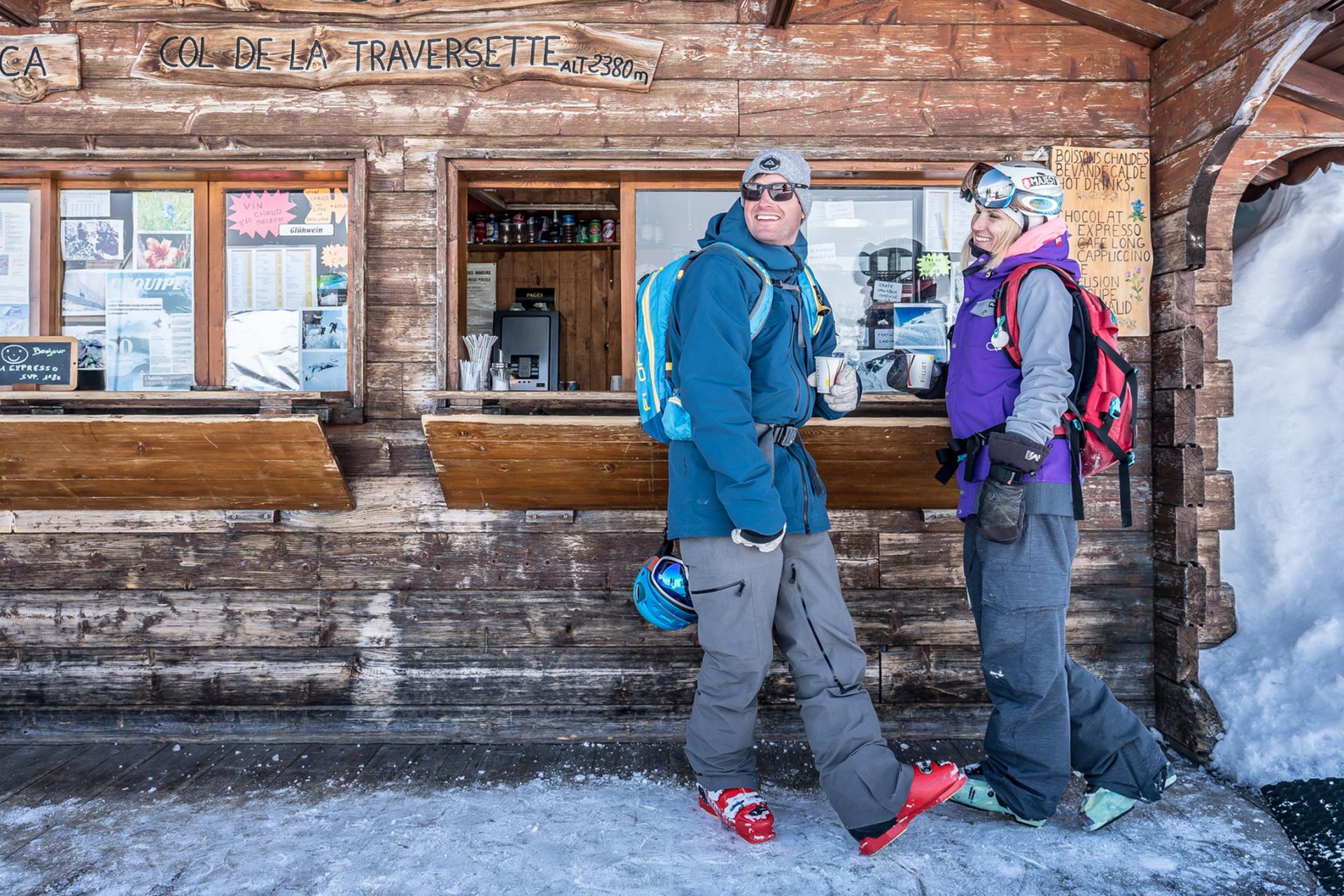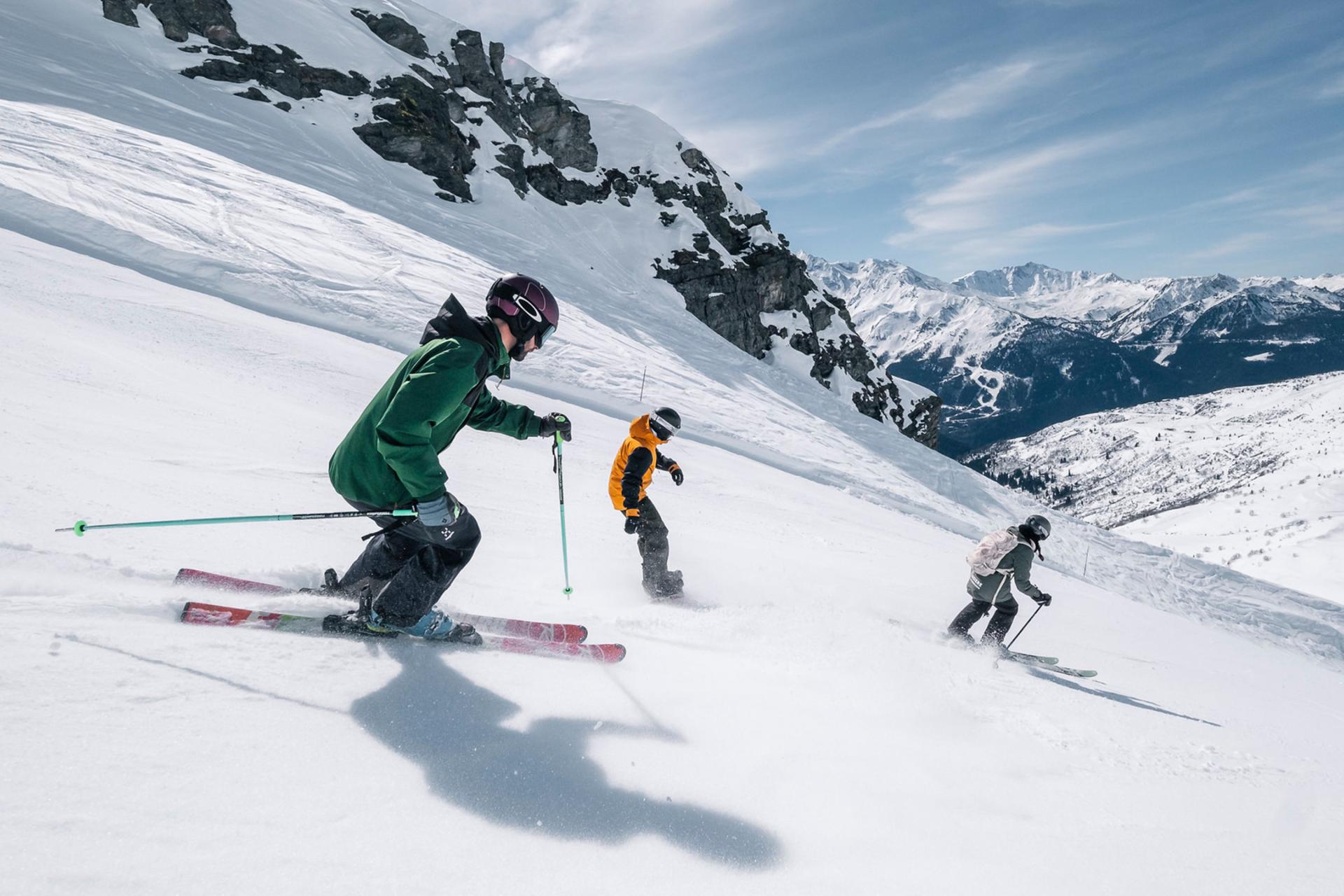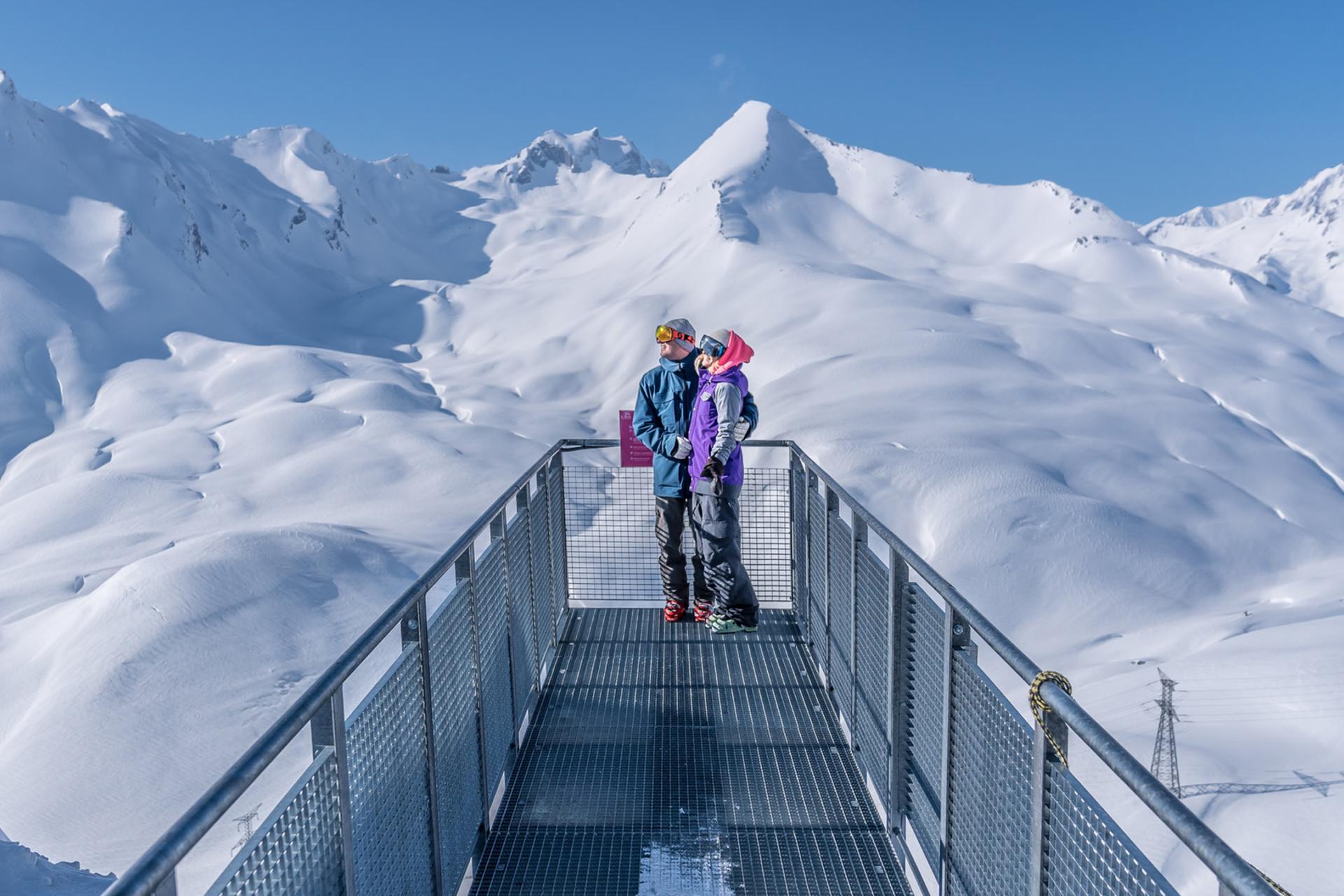 Between the Alps and the Aosta Valley, a ski resort with an international soul
Nestled in the Savoyard Alps, the resort of La Rosière charms visitors with its friendly atmosphere and privileged location. Known for its generous sunshine and breathtaking views of the Tarentaise Valley, it stands out with its international character by being connected to the Italian ski area of La Thuile. In winter, skiers and snowboarders can enjoy a variety of slopes suitable for all levels. During the summer season, La Rosière transforms into a paradise for hikers and cyclists, with picturesque trails and outdoor activities. The harmony between pristine nature and mountain charm makes it an unforgettable destination.
 
2 available establishments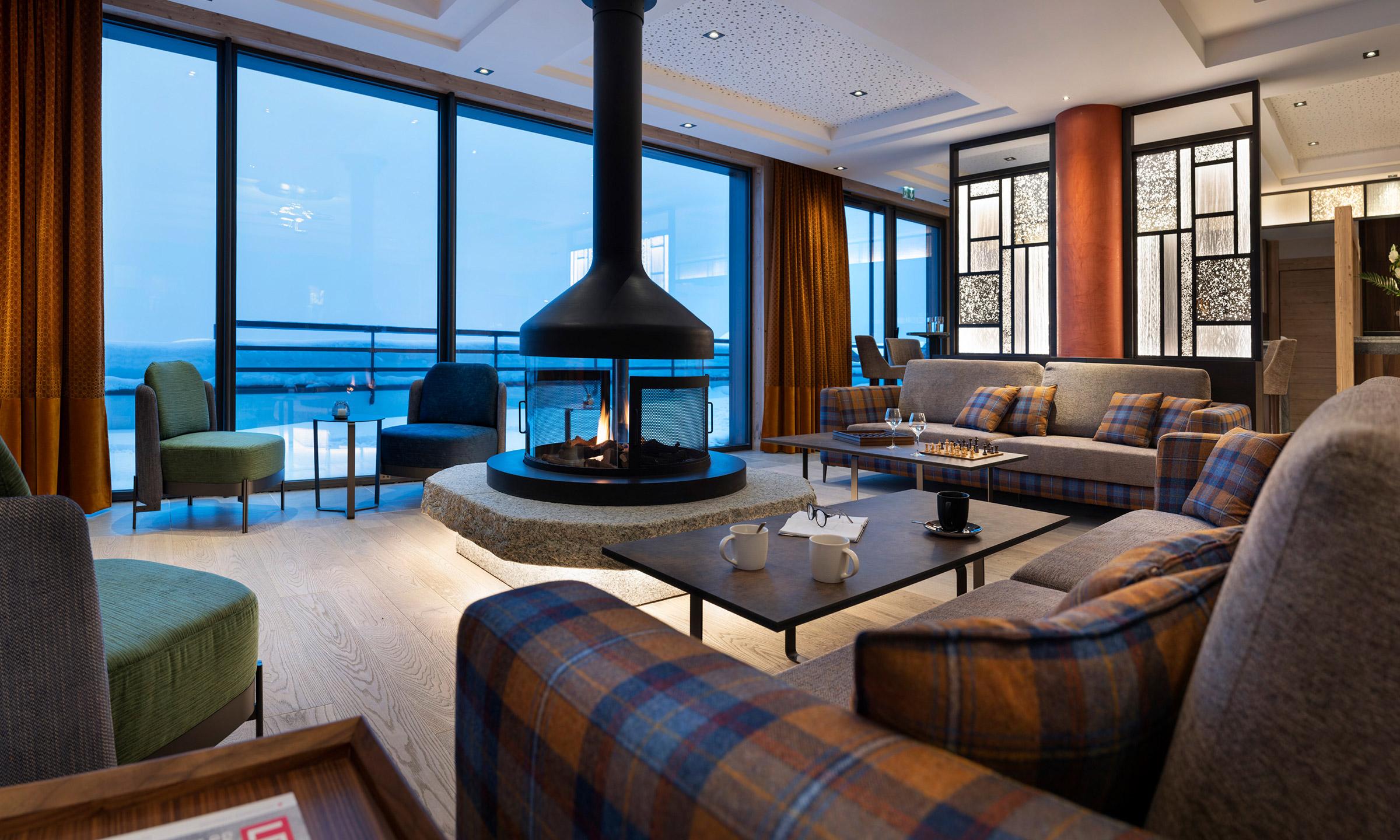 Résidence
It's at the end of the Haute Tarentaise, on a balcony overlooking the valley, that the Alpen Lodge stands, in the heart of the family-friendly and lively Eucherts neighborhood. Respectful of the environment, in a style that is both contemporary and authentic, the Alpen Lodge is a subtle blend of wood, stone, and copper. The spacious and fully equipped apartments, extending onto large balconies, welcome you for special moments with family or friends. The relaxation area promises a gentle interlude after a day of gliding down the slopes of the San Bernardo area.
Track distance
Ski-in Ski-out
Ski school distance
150 m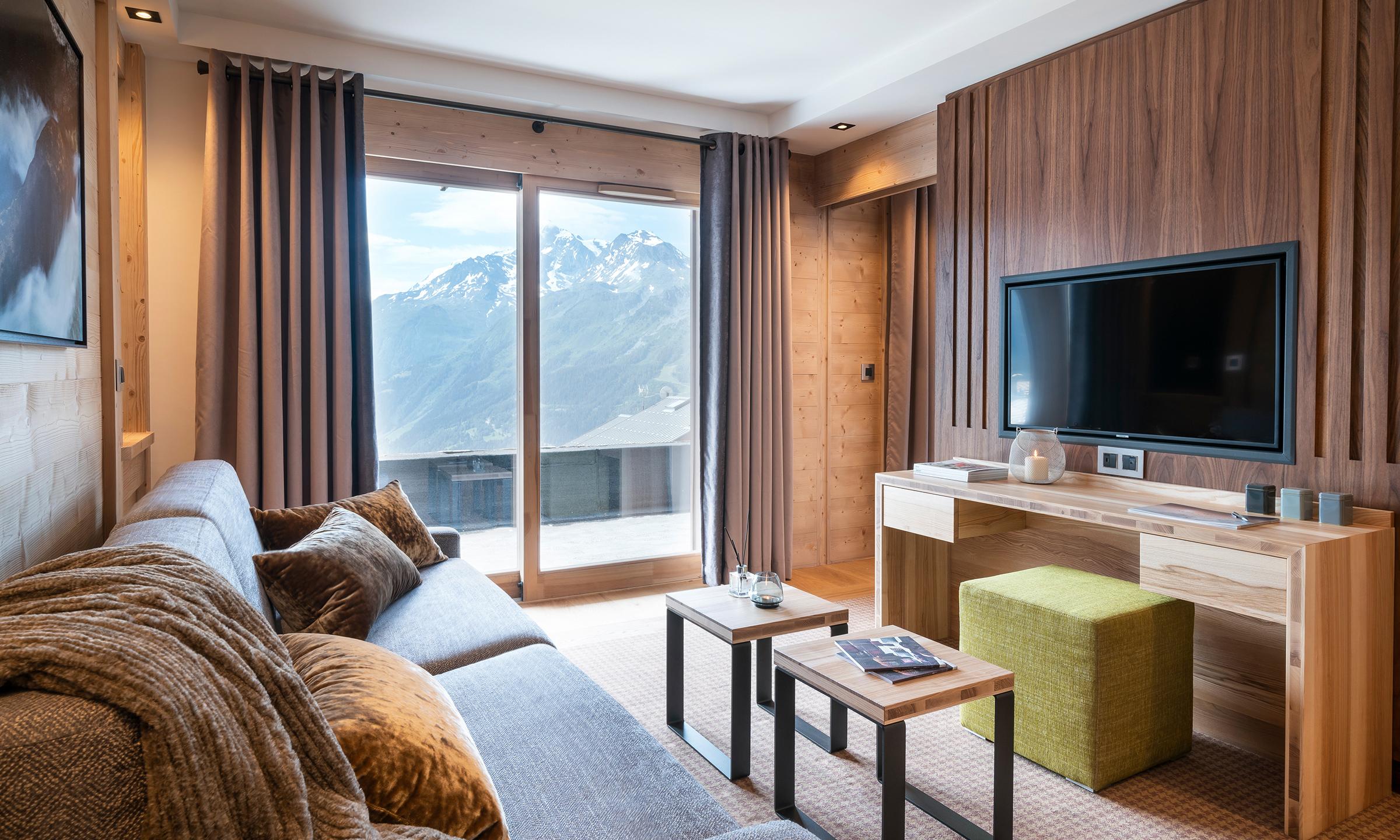 Hôtel
The Alpen Lodge Hotel & Spa welcomes you with a style that is both contemporary and authentic. Discover the skillful blend of noble materials such as stone, wood, and copper. Located in the Franco-Italian resort of La Rosière, the hotel is situated at the base of the "Eucherts Express" chairlift. A true haven of peace in the heart of the Tarentaise Valley, the establishment enjoys an exceptional location close to all the shops in the resort, the Tourist Office, and the French Ski School.
 
Track distance
Ski-in Ski-out
Ski school distance
150 m
Distance from shops
500 m
The resort's main activities
La Rosière is a versatile mountain destination that caters to both winter sports enthusiasts and those seeking summer activities. During the winter season, skiers and snowboarders can relish the diverse ski slopes while also having the unique opportunity to cross into Italy, providing an international skiing experience. Runners can indulge in "winter running," an activity that seamlessly blends running with snow-covered landscapes. As summer rolls in, La Rosière transforms into an outdoor enthusiast's paradise, featuring a multi-activity pass that offers a wide range of experiences, from mountain biking to Europe's highest golf course. La Rosière is a unique opportunity to have fun and relax in the great outdoors.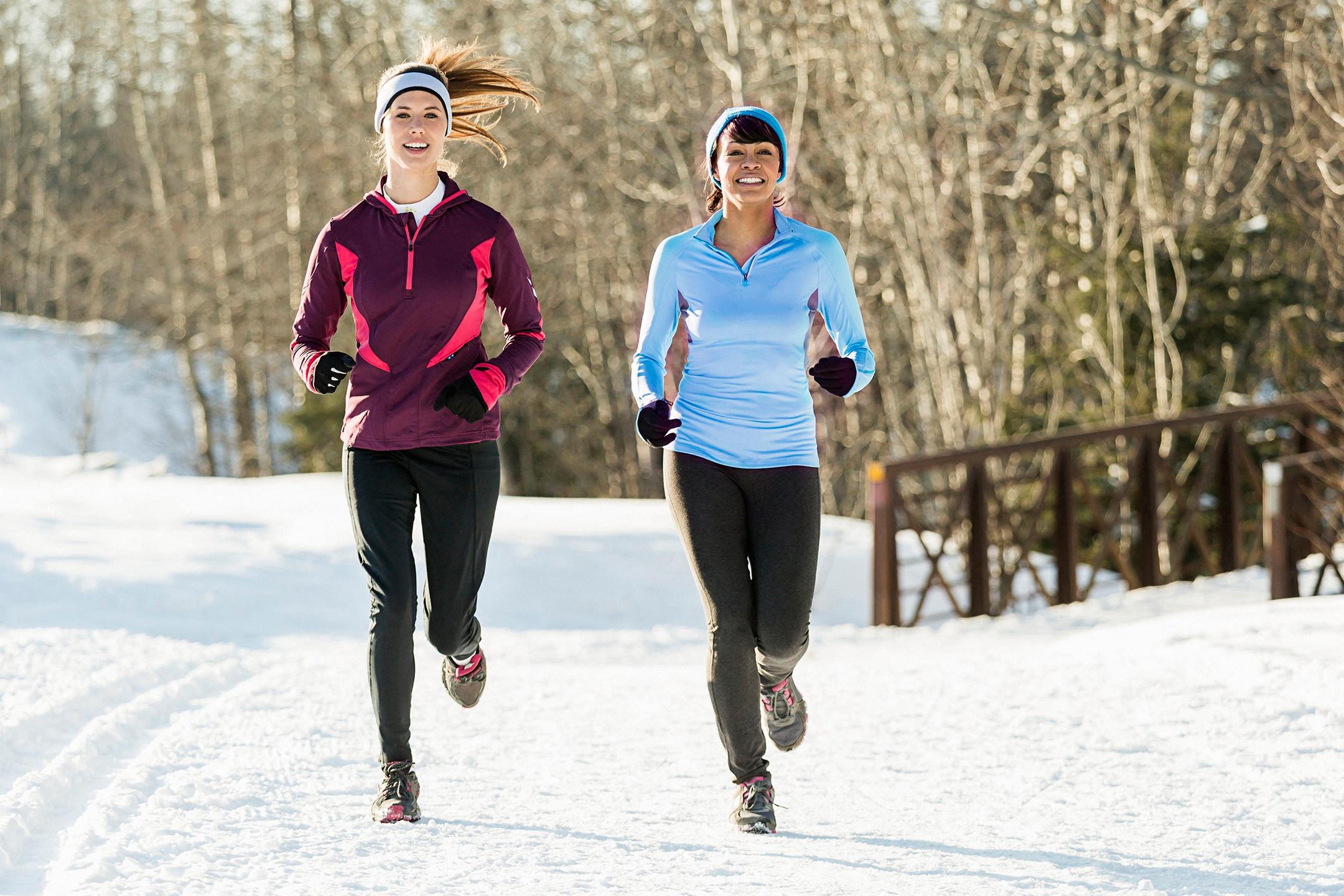 Running and Trail, following in the footsteps of our ambassadors
An ideal playground for trail running and trail running, La Rosière offers a lovely 5km loop designed by Arthur Joyeux-Bouillon (9th in the 2023 UTMB) and Fabien Antolinos (ultra-trail specialist) to complement your running outings! Fresh air, exceptional views and fitness are guaranteed. The route avoids roads, features a pleasant gradient, and is equipped with reflective signs for easy navigation, even during nighttime runs. For avid runners, La Rosière has been hosting the Trail Blanc for the past 7 years, a not-to-be-missed event for runners, with 3 routes (5, 10 and 20 km) ranging from 280 to 500 metres in elevation gain. A real challenge for running enthusiasts who aren't afraid to face the cold of winter at an altitude of 1850 metres.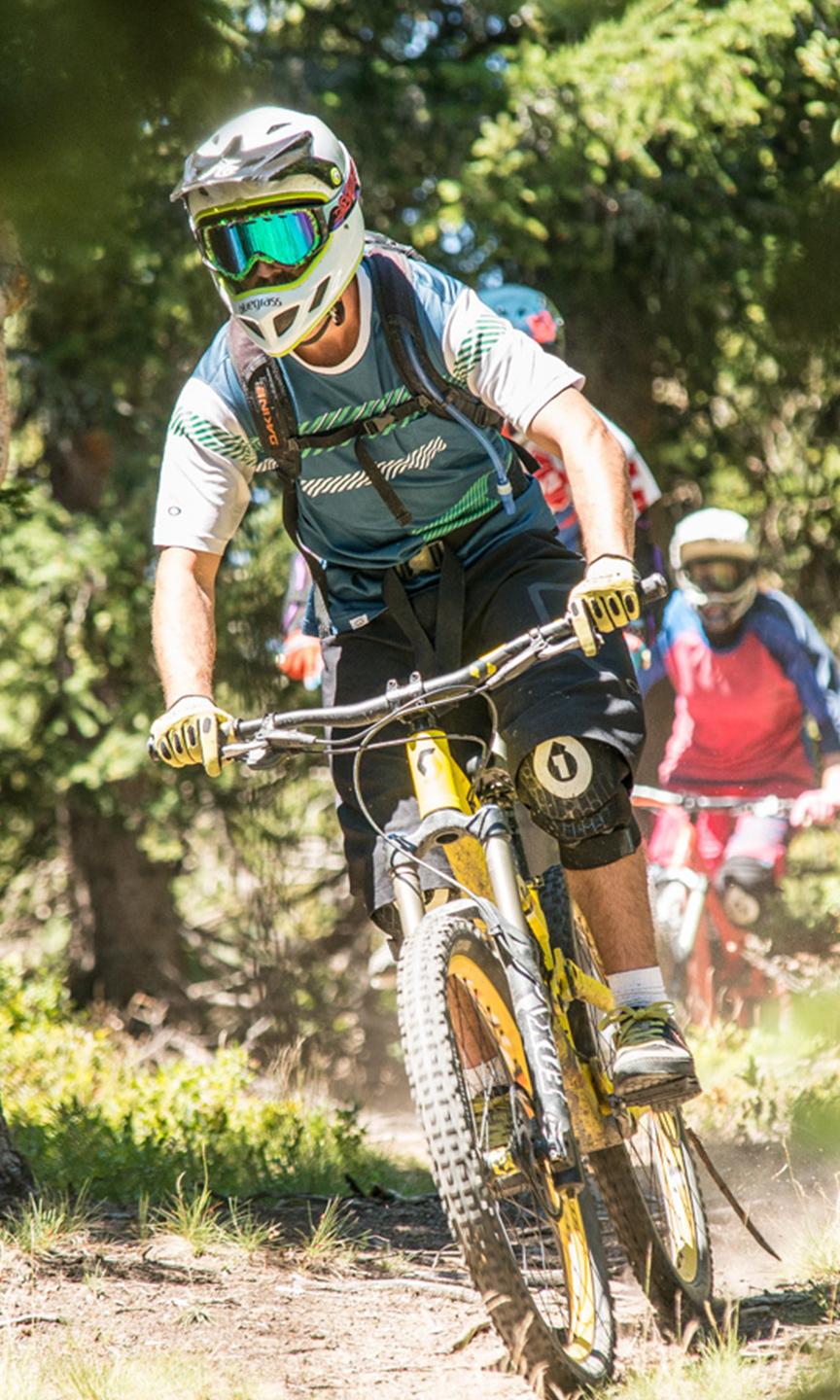 Mountain biking
La Rosière is a haven for two-wheeled enthusiasts. On the road, on the trails, and the paths... Even the Tour de France has made a stop at La Rosière! The area has some lovely downhill mountain bike trails, with gradients of around 500 m, and electric mountain bikes for all levels. Whether on the summits, on the way to Italy or in the villages, there's no shortage of challenges and scenery. For family excursions, our partners offer guided tours that take you as far as the Col du Petit Saint-Bernard. For those seeking a more challenging ride, La Rosière hosts a weekly bike race with a 900 m ascent. Follow in the footsteps of the Tour de France champions along the famous "Route Rose", which has made the Montée Cyclo a renowned success. A map of the cycling routes is available from the tourist office and reception. There is a fully-equipped bike storage area where you can keep your equipment safe and secure.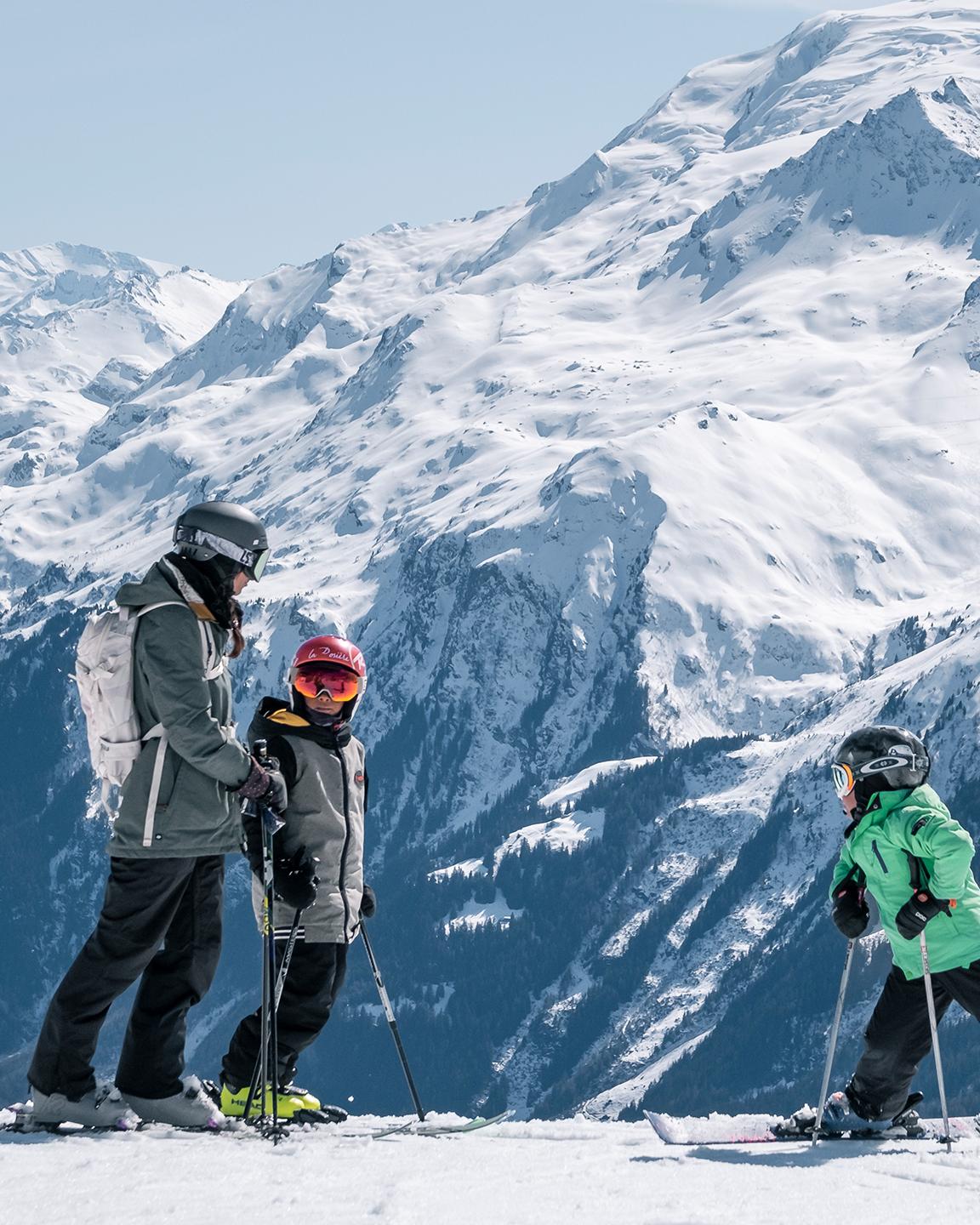 Alpine skiing
There's no chance of getting bored on La Rosière ski area. Whether you're a beginner or an experienced skier, you can enjoy a week filled with sports, cultural discoveries, and even culinary delights, right on the slopes! The Espace San Bernardo offers a vast ski area with 154 km of pistes that extend across the border between France and Italy. From the summit of Mont Valaisan at 2800 m above sea level, you'll find endless off-piste possibilities. For those seeking thrills, the Fun Zone and SnowPark provide exhilarating experiences. And for food enthusiasts, it only takes an hour of skiing to reach La Thuile's Italian restaurants and savor a delicious pizza. As the day comes to an end, head to the ski area's terraces, where you can enjoy the music of DJs and various musicians while witnessing an exceptional sunset over the Tarentaise valley. All that's left for you to do is ask our reception team to prepare your ski passes, so you can make the most of your day.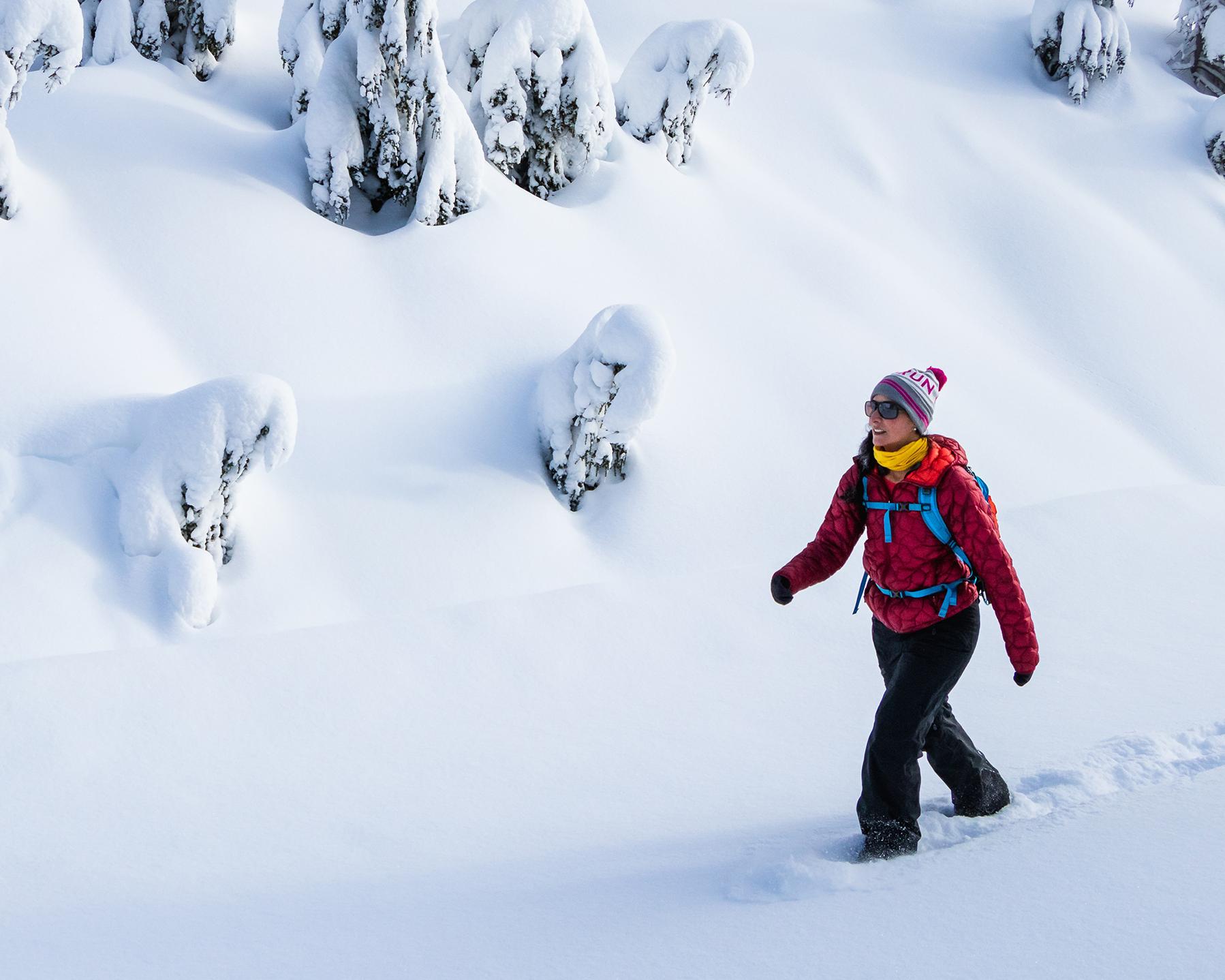 Snowshoes hiking
Snowshoeing provides a unique and original way to explore the wintery beauty of the mountains. La Rosière offers a wide range of landscapes and hidden treasures. For a truly exceptional panoramic experience, the "sentier des crêtes" (ridge trail) is a must, especially when done with a guide. It promises to delight nature enthusiasts with its pristine landscapes, and the view of Mont Blanc and the Italian peaks is nothing short of breathtaking. If you prefer a more traditional and cultural experience, consider a walk to the villages of Montvalezan. These trails begin in La Rosière, winding through forests and alpine pastures, eventually leading to the stone and lauze-covered villages that the region is known for. These outings are a perfect way to soak up the charm and heritage of this beautiful resort. The ESF (French Ski School) offers a variety of guided snowshoe outings throughout the week, catering to different levels of expertise. Our reception teams are here to assist you in booking the snowshoe hike that best suits your preferences and skills.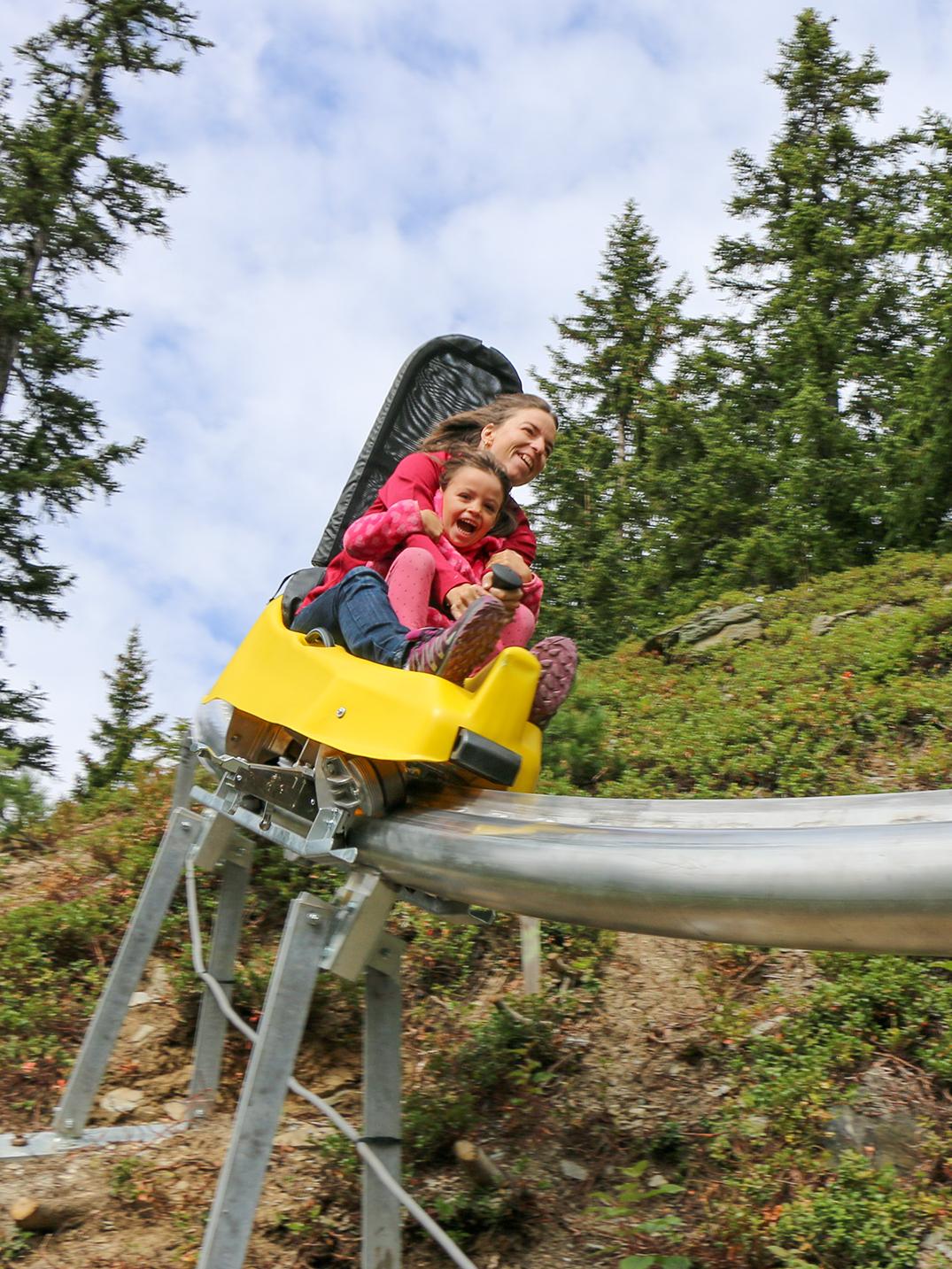 Summer pass activities
La Rosière has earned the Famille Plus label and offers three Activ'été cards designed for the entire family. These packages provide unlimited access to specific activities, emphasizing the wide array of entertainment and sports opportunities available at attractive prices. Activities include chairlift access, discovery sessions for paintball or laser games, year-round tobogganing, archery initiation, unlimited cinema access, ice skating, bowling, and more. These activities are meant to be enjoyed by the entire family, adding extra fun to your vacations. Moreover, there is a winter version of this pass called the X-Periences package, which includes ski lift access, cinema tickets, paintball discovery sessions, free entry to the skating rink, and the opportunity for a "First Track" experience. Whether you're visiting in summer or winter, simply visit the reception to request these passes, and they can be created on the spot to suit your needs.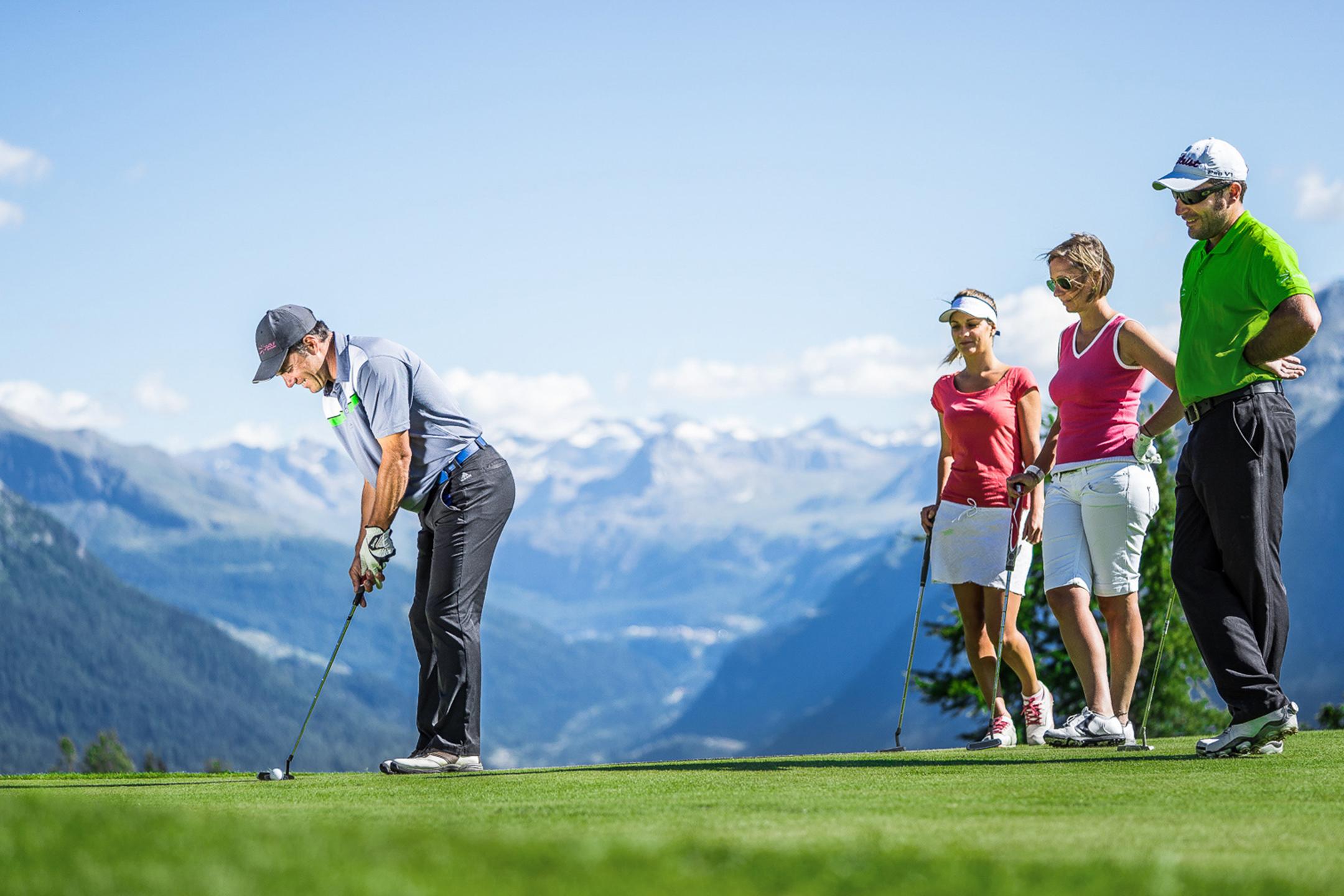 Golf - The highest 9-hole course in Europe
Golf de la Rosière offers a stunning golfing experience with nine FFGolf-certified holes, a covered driving range, a pro-shop, and a clubhouse that boasts breathtaking views of Mont Pourri and the Haute Tarentaise valley. Whether you're a novice or an experienced golfer, this course provides a unique setting amidst blueberry fields and marmot burrows. You'll have the opportunity to take training courses and individual lessons throughout the summer, and the course is regularly upgraded to keep things exciting, including the addition of a new Par 4 and unexpected water holes to add a twist to the game. Don't forget to bring your golf bag when you visit La Rosière, as golf is available both in summer and winter, with weekly snow golf tournaments. Our reception teams will be delighted to offer advice and assist in booking your green fees and training courses.